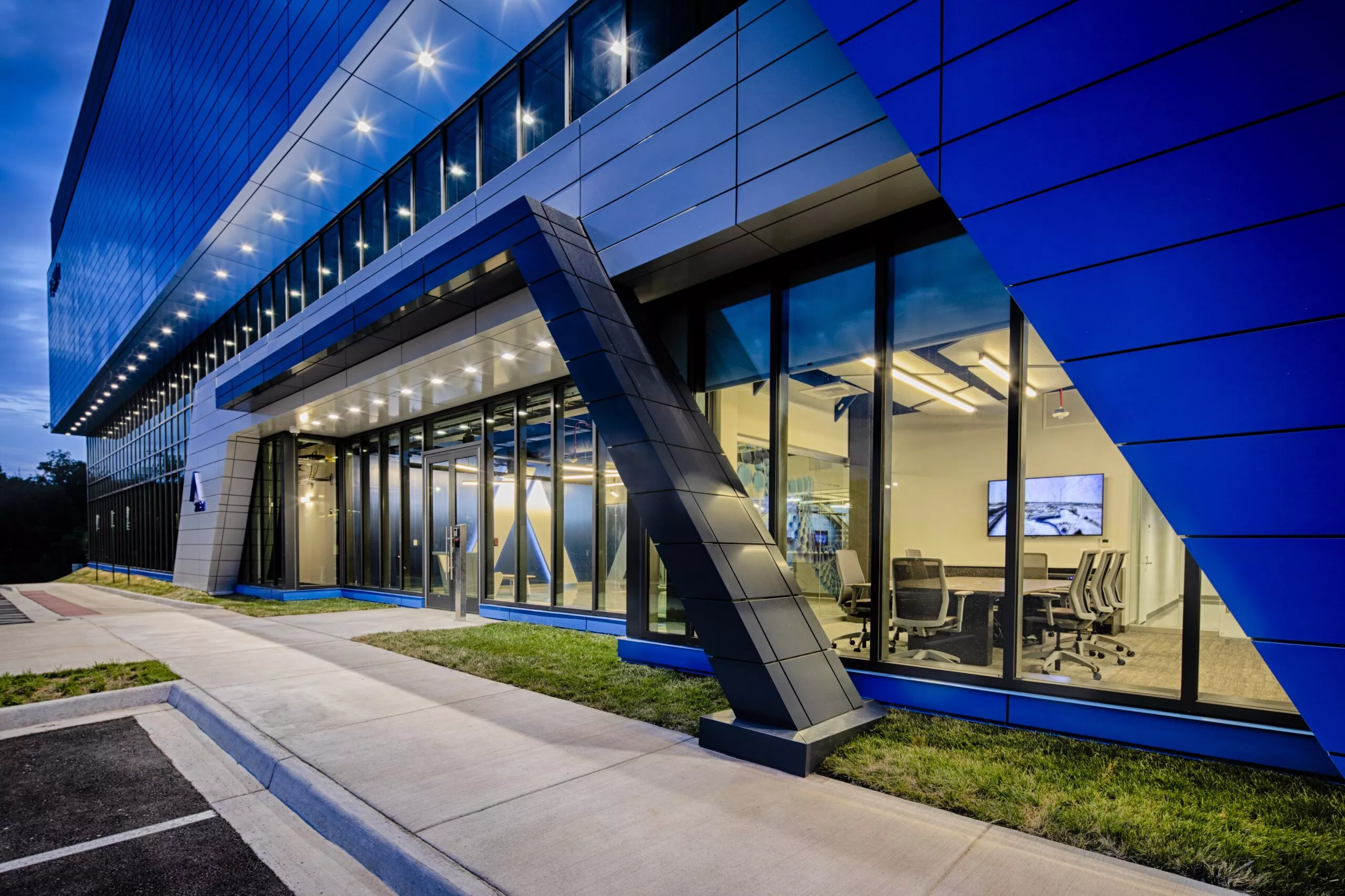 Why Northern Virginia?
Northern Virginia is home to the largest data center market in North America.
The largest data center market in North America continues to be the premier choice for data center facilities due to its proximity to major population centers, abundant connectivity, affordable and reliable power, favorable tax incentives, and talent pool. With the world's largest concentration of cloud computing infrastructure, Ashburn is a strategic interconnection hub for the Eastern U.S., and a major gateway to Europe. 
Northern Virginia, often referred to as "Data Center Alley," attracts a broad range of customers and requirements, from the standard-density enterprise all the way up to the highest-density hyperscaler. The region has the highest prevalence of dark fiber in the world, offering low-latency connections to the national fiber network backbone. Aerospace, cloud, financial, government, social media, software, technology, and telecommunications companies have all staked claims in Northern Virginia's data centers.
Northern Virginia's power costs are competitive among major colocation markets and the state has established a sales tax exemption for data center customers through 2035. The Northern Virginia data center market also benefits from a low risk of natural disasters with its inland location and limited seismic threat. 
According to CBRE, Northern Virginia is the most active data center market, with net absorption more than triple that of the next highest market.
IAD-01 Data Center
Completed in 2019
26-acre campus
Private, dedicated data center suites
Concrete slab-on-grade and structured steel
ASCE 7 occupancy category IV
Data hall FM-120 and office FM-90 roof lift ratings
Wind importance factor of 1.15
Two bays with delivery platform and equipment trap
Dedicated office space for rent
Shared conference rooms and drop-in office pods
24x7x365 accessibility
Industry-leading PUE
Security & Fire Protection
8' Impasse steel security fencing with laser intrusion detection

Five-layer security design

Card reader access

24x7x365 on-site security guards

Multiple checkpoints: mantraps, dual authentication (biometrics and RFID badge readers)

Event-driven IP video surveillance and visual light-based alerts

Separately zoned data halls

Very Early Smoke Detection Apparatus (VESDA)

Dual interlock pre-action system
Connectivity & Power 
Two diverse points of entry, per build

Carrier-neutral

On-net: Cogent, Crown Castle, Lumen, PacketFabric, SummitIG, Verizon (VCT & VCB), and Zayo

Near-net: AquaComms, BT, Colt, Deutsche Telecom, GTT, Hurricane Electric, NTT, PCCW, Tata, Tennebris Fiber, TeliaSonera, major exchanges in NoVA, and many more

Less than one mile from 21715  Filigree Court Carrier Hotel

Major fiber thoroughfares within ~100 feet of facility

Seamless build process for carriers not already built in

Diverse meet-me-rooms and fiber entrances with dark fiber and lit services available

Diverse and dedicated substations: expandable to 240MW

Concurrently maintainable UPS

N+2 power generation

Redundant A+B distribution

Revenue-grade metering
Sustainability
Delta Cube

cooling technology

85% less water and up to 80% less power utilized

100% renewable energy available

100% of IT load matched with renewable energy sources

Industry-leading PUE, WUE, and CUE

Reclaimed water for mechanical plant
Cooling
Our hot aisle containment strategy absorbs heat at its source, 

supporting standard and high power densities, 

allowing you to scale vertically and horizontally without stranding capacity

Configurable to client needs (N, N+1, 2N)
Compliance
System and Organization Control (SOC) 2 Type 2 and SOC 1 Type 2

PCI DSS, HIPAA, HITECH, FISMA /NIST 800-53, and ISO 27001:2013
IAD-01 Data Center Photos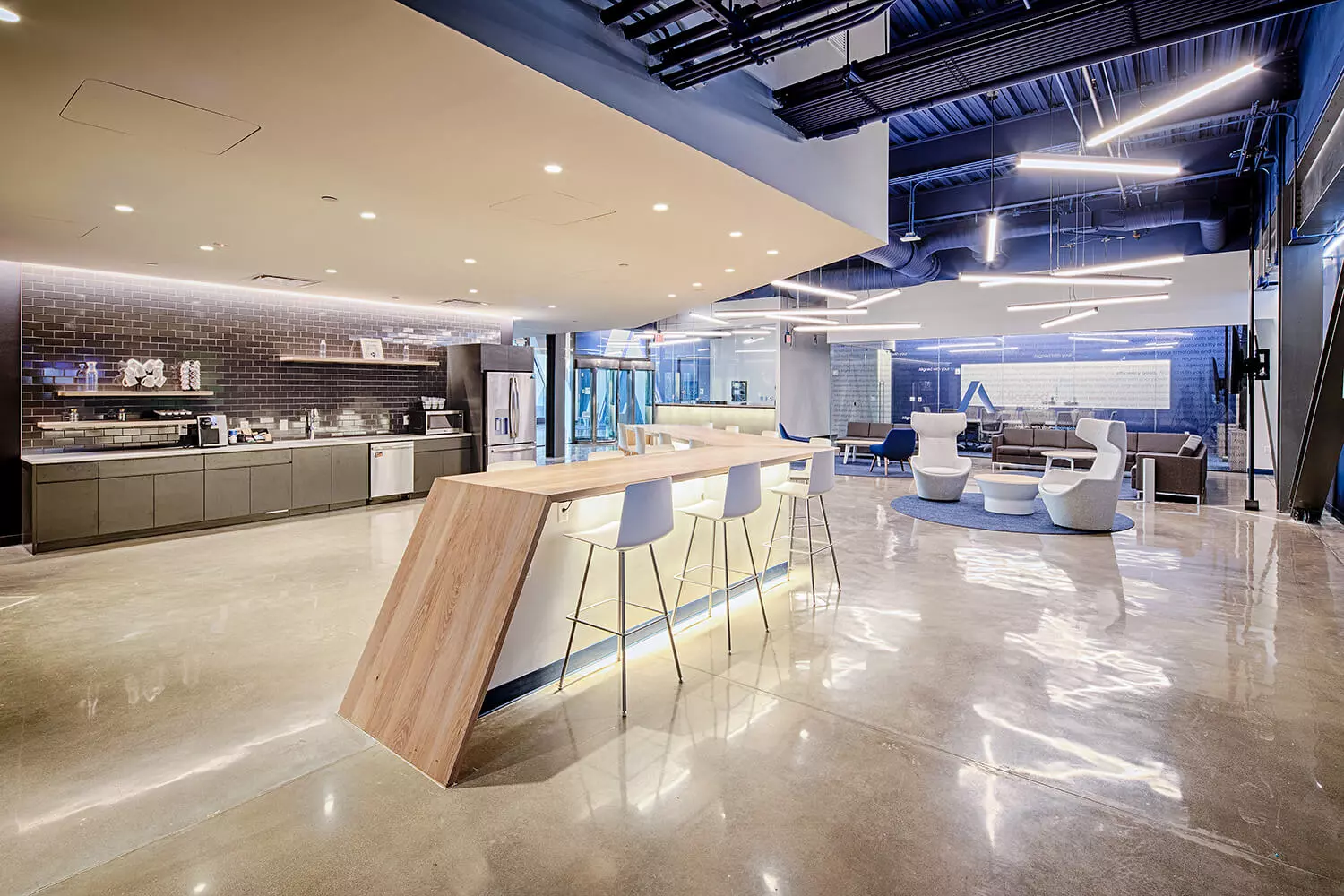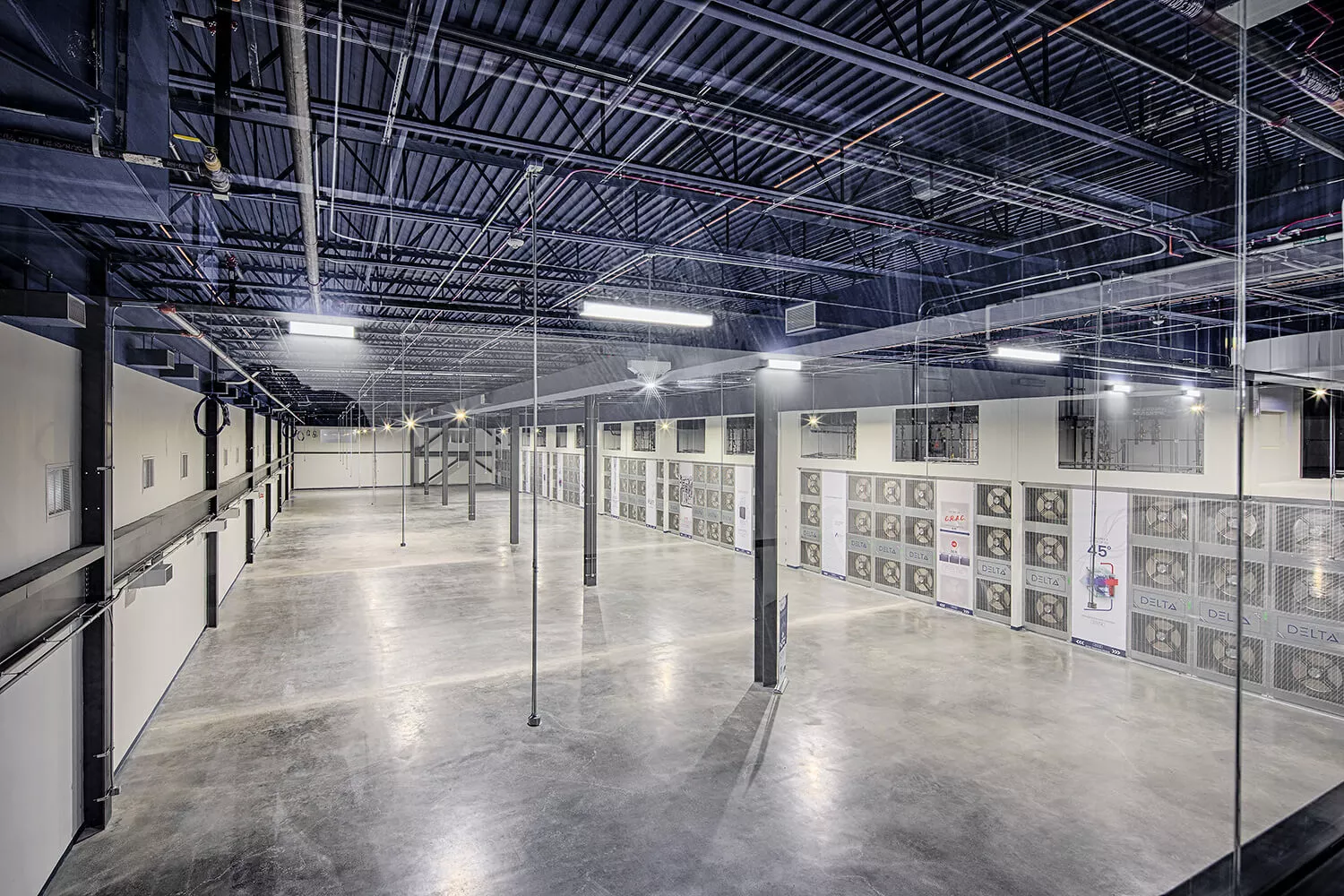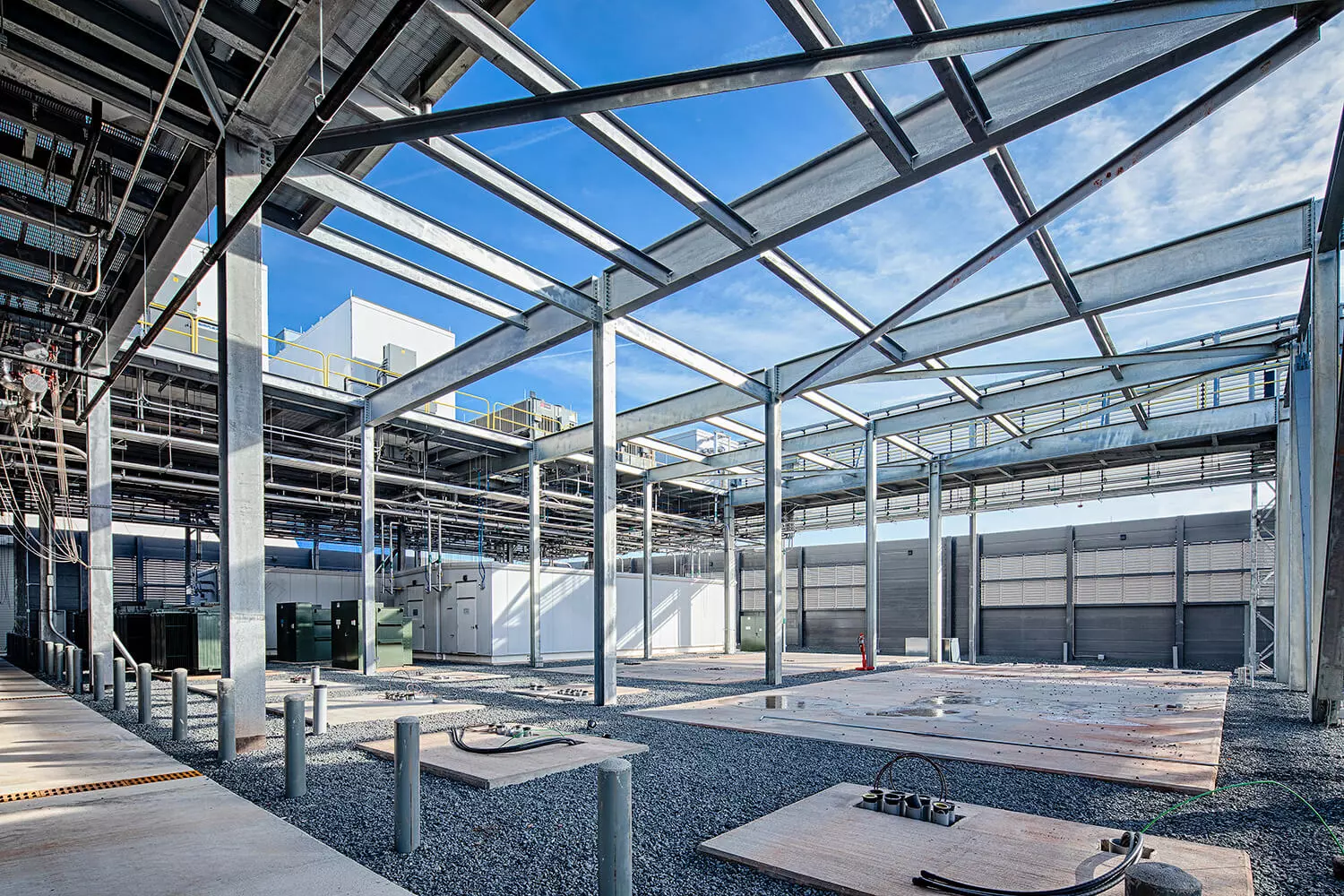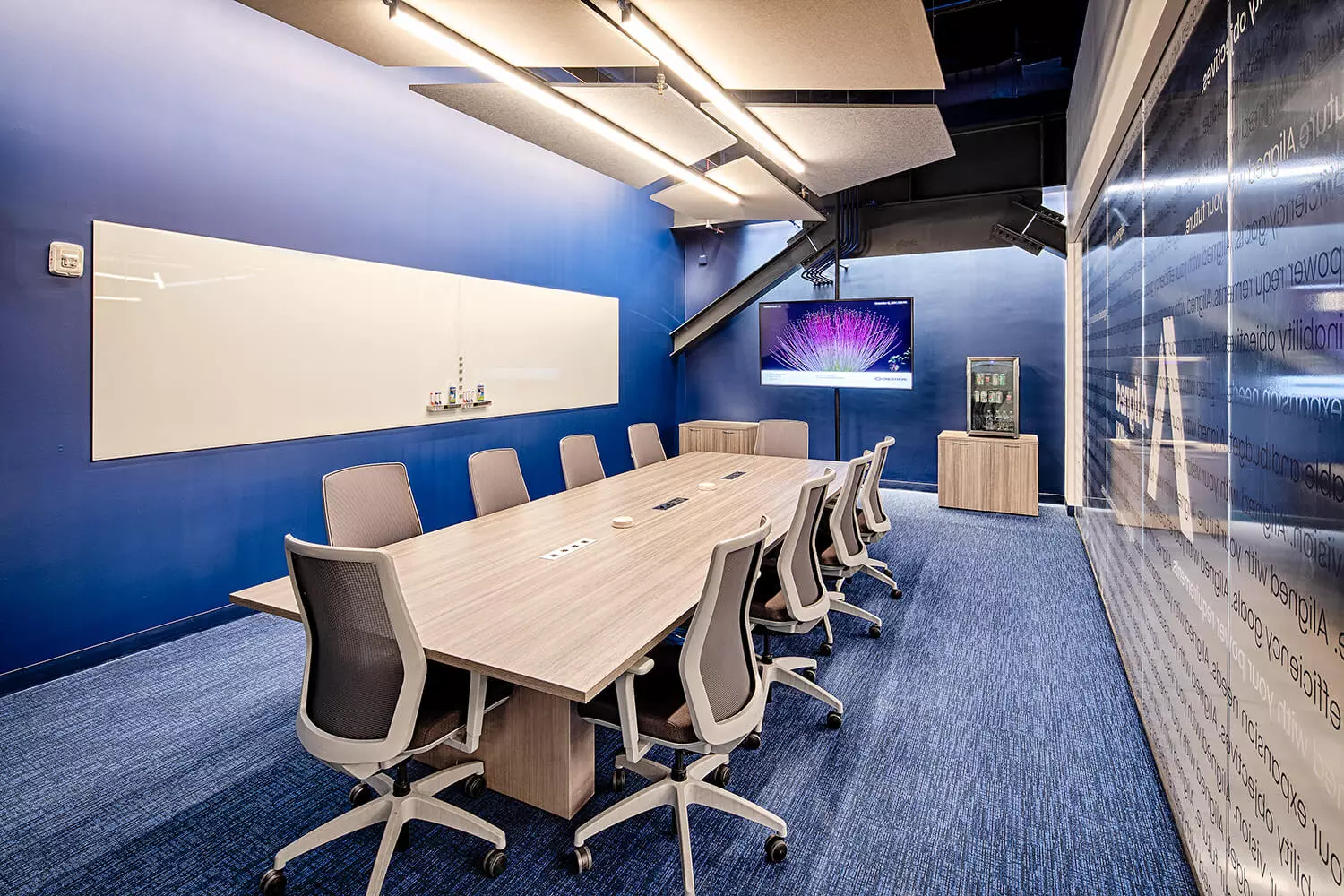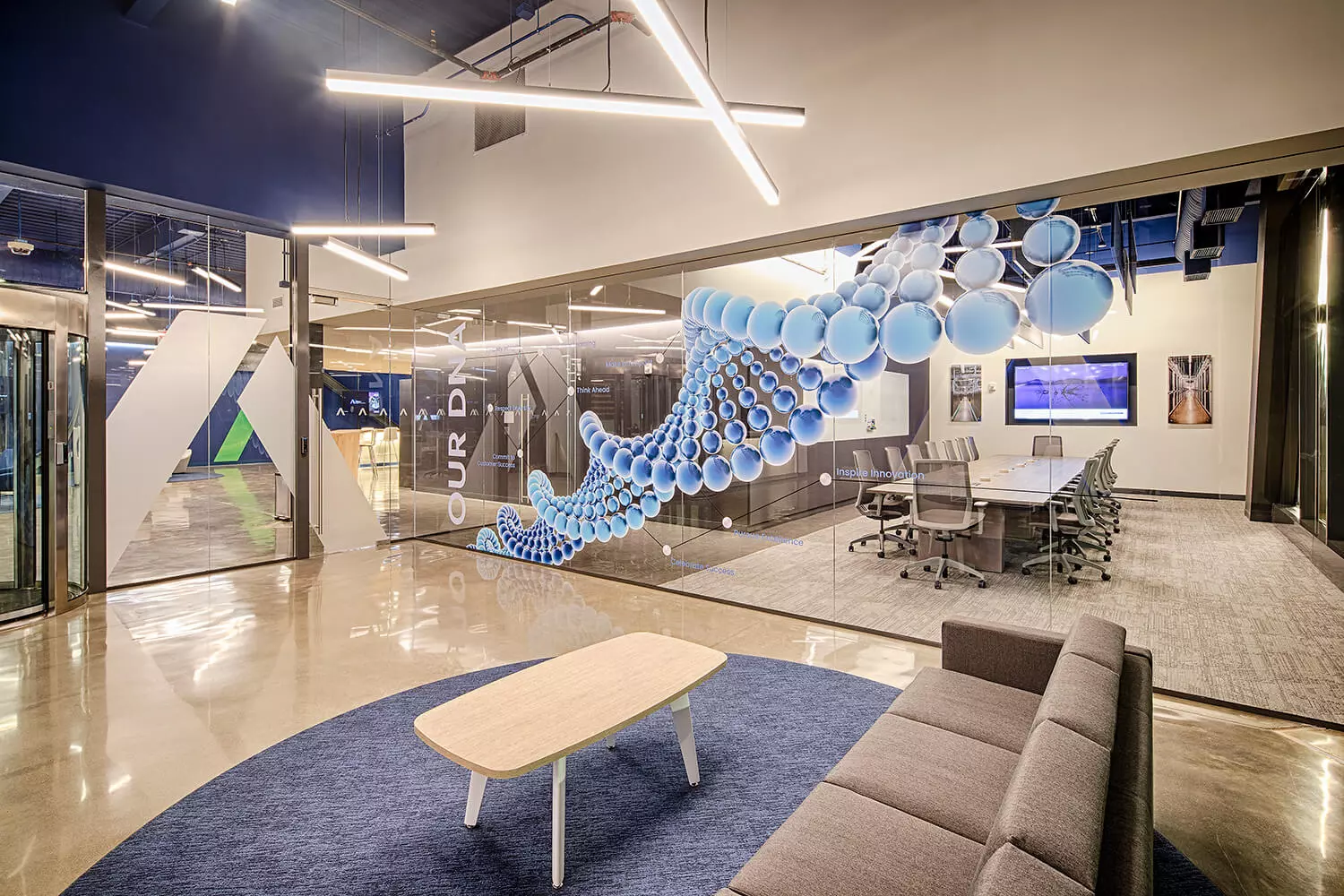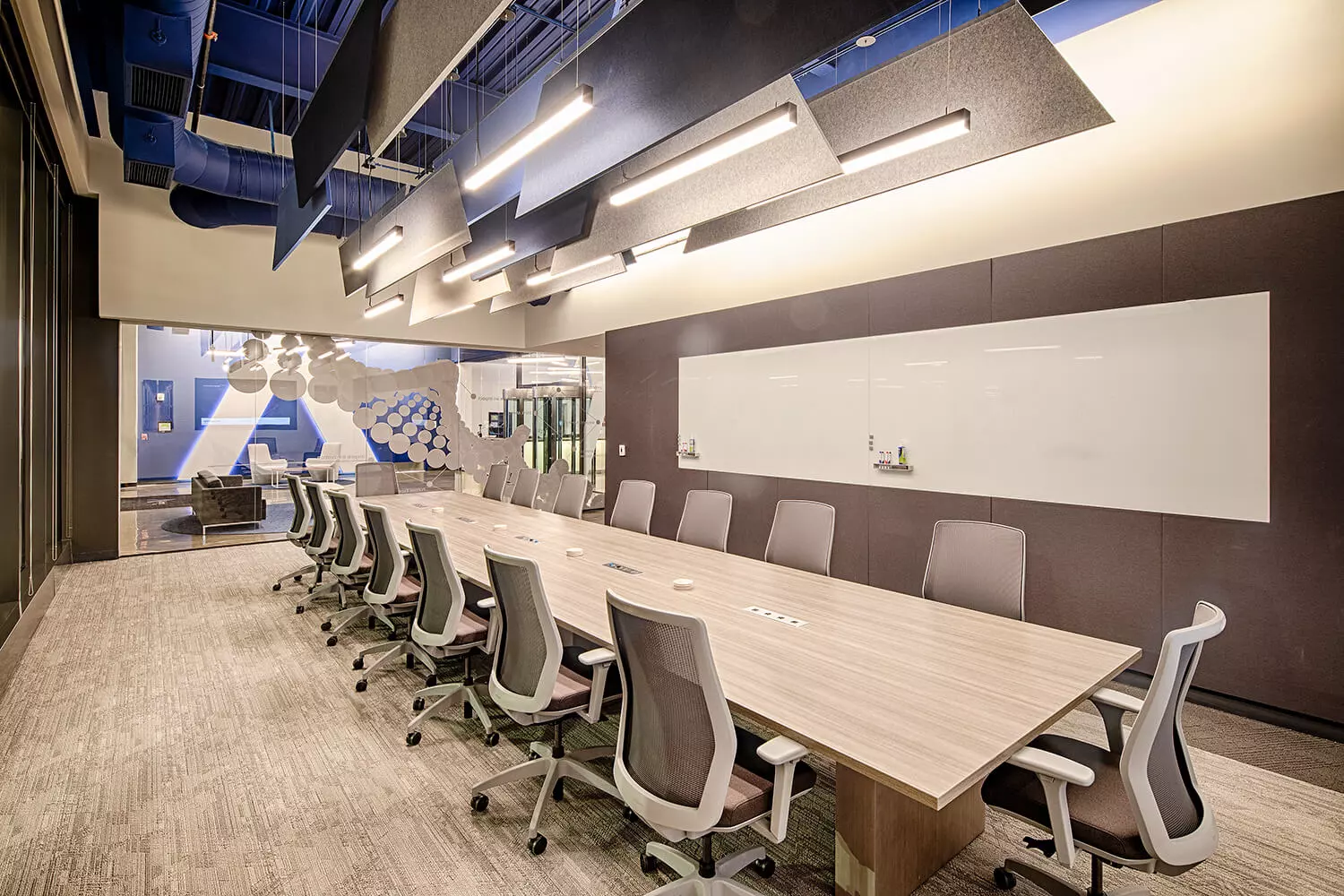 IAD-02 Data Center
Completed in 2020

26-acre campus

Expandable to 120 MW

White space square footage: 283,023 sq. ft.

Building square footage: 438,460 sq. ft.

Private, dedicated data center suites

Concrete slab-on-grade and structured steel

Two interconnected multi-tenant buildings

ASCE 7 occupancy category IV 

Data hall FM-120 and office FM-90 roof lift ratings

Wind importance factor of 1.15

Two bays with delivery platform and equipment trap

Dedicated office space for rent

Shared conference rooms and drop-in office pods

24x7x365 accessibility

Industry-leading PUE
Security & Fire Protection
8' Impasse steel security fencing with laser intrusion detection

Five-layer security design

Card reader access

24x7x365 on-site security guards

Multiple checkpoints: mantraps, dual authentication (biometrics and RFID badge readers)

Event-driven IP video surveillance and visual light-based alerts

Separately zoned data halls

Very Early Smoke Detection Apparatus (VESDA)

Dual interlock pre-action system
Connectivity & Power 
Two diverse points of entry, per build

Carrier-neutral

On-net: Cogent, Lumen, PacketFabric, SummitIG, Verizon (VCT & VCB), Windstream, Zayo

Near-net: Aqua Comms, BT, Colt, Deutsche Telecom, GTT, Hurricane Electric, NTT, PCCW, Tata, Tennebris Fiber, TeliaSonera, major exchanges in NoVA, and many more

Less than one mile from 21715  Filigree Court Carrier Hotel

Major fiber thoroughfares within ~100 feet of facility

Seamless build process for carriers not already built in

Diverse meet-me-rooms and fiber entrances with dark fiber and lit services available

Diverse and dedicated substations: expandable to 240MW

Concurrently maintainable UPS

N+2 power generation

Redundant A+B distribution

Revenue-grade metering
Sustainability
Delta Cube

cooling technology

85% less water and up to 80% less power utilized

100% renewable energy available

100% of IT load matched with renewable energy sources

Industry-leading PUE, WUE, and CUE

Reclaimed water for mechanical plant
Cooling
Our hot aisle containment strategy absorbs heat at its source, 

supporting standard and high power densities, 

allowing you to scale vertically and horizontally without stranding capacity

Configurable to client needs (N, N+1, 2N)
Compliance
System and Organization Control (SOC) 2 Type 2 and SOC 1 Type 2

PCI DSS, HIPAA, HITECH, FISMA /NIST 800-53, and ISO 27001:2013
What's Inside
Cooling Infrastructure
Delta³™ technology supports mixed density deployments up to 50 kW per rack
Power Distribution
Flexible, modular equipment designed for hyper-scalability, resiliency and 100% uptime
Sustainability
Ultra-efficient, rapidly deployable infrastructure with renewable power options
Operational Excellence
Customer-driven team,
offering remote hands assistance for enterprises
Customer Portal
Real-time visibility and control
of your infrastructure
Security and Compliance
Multi-layered physical security
and stringent data protection standards
IAD-02 Data Center Photos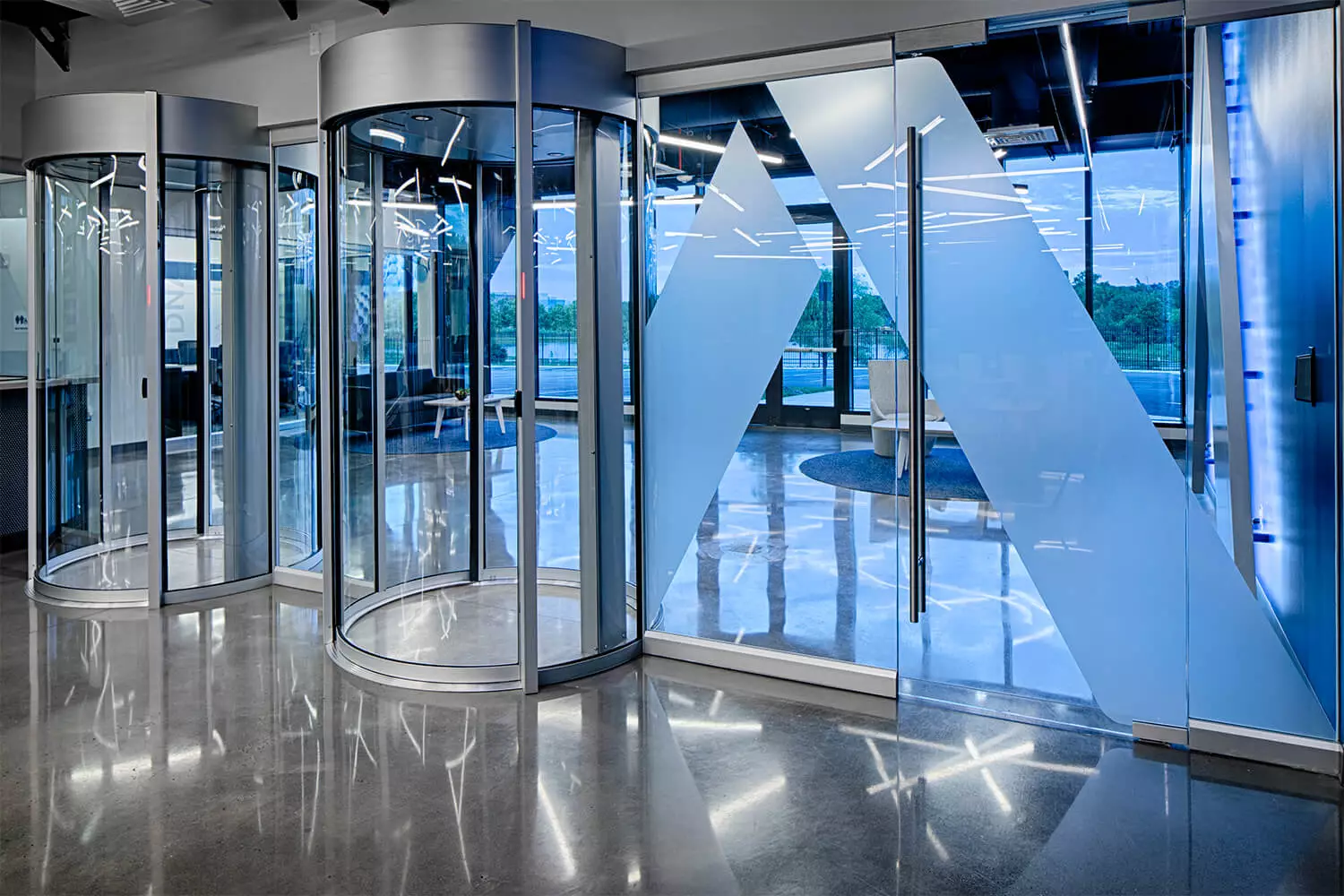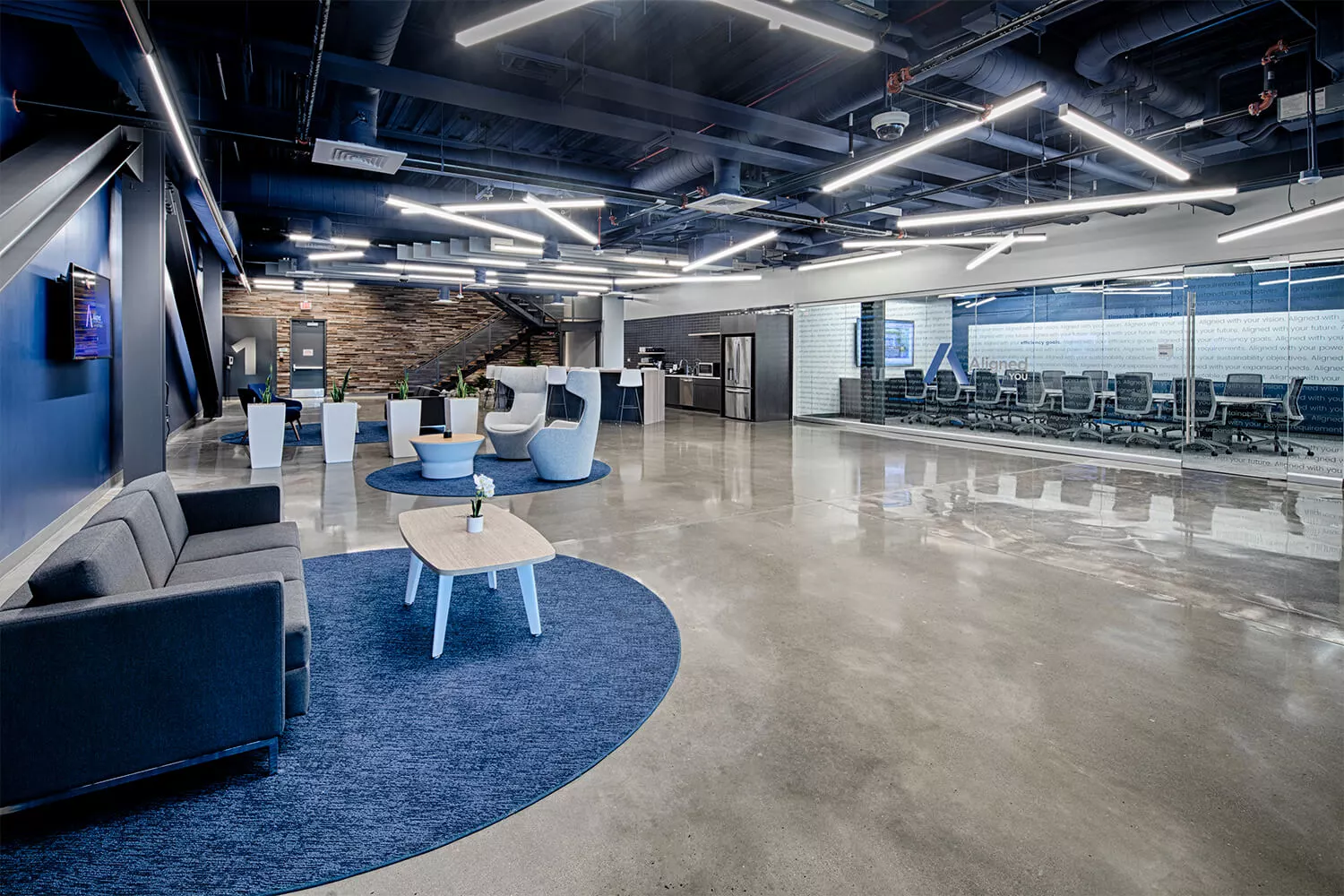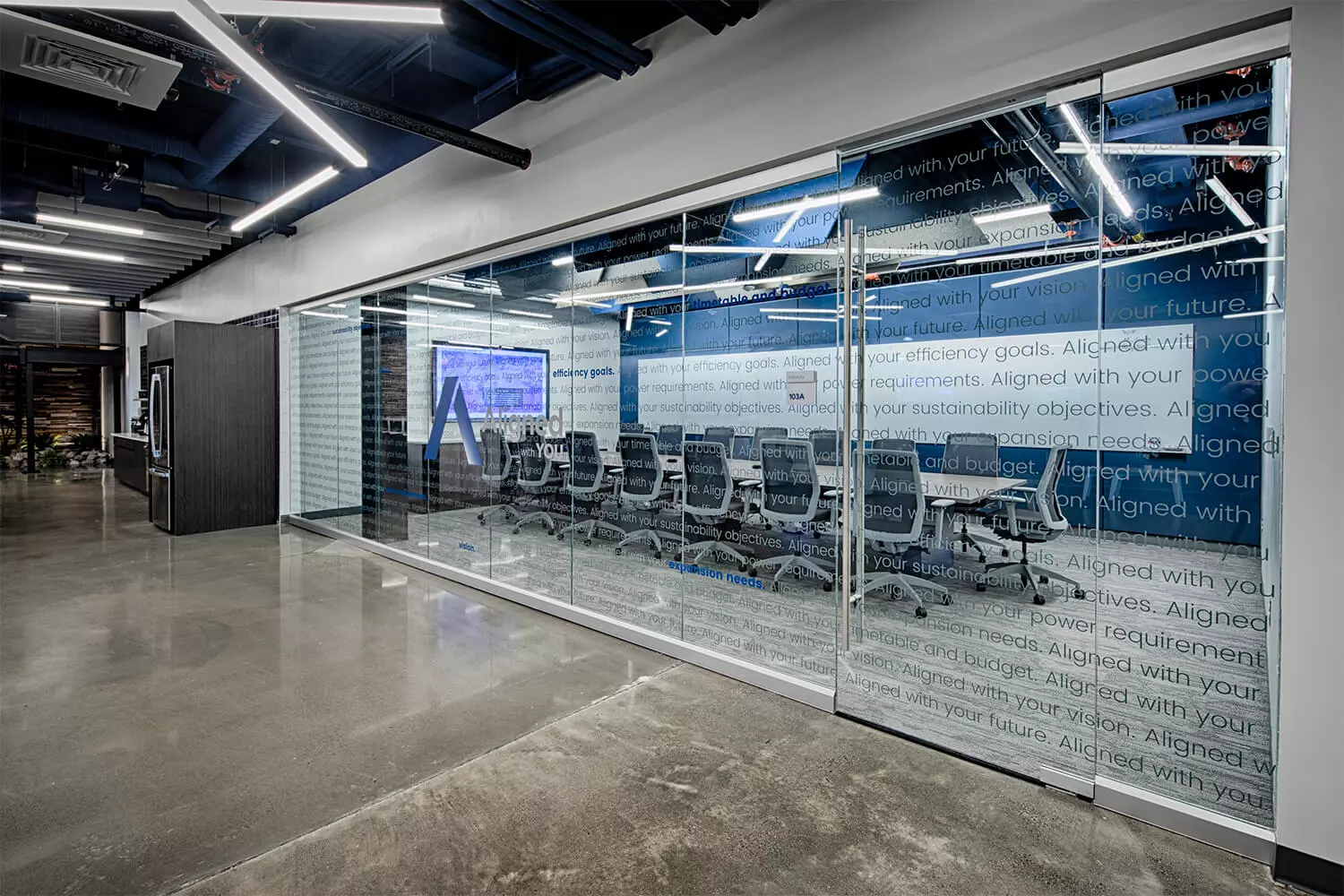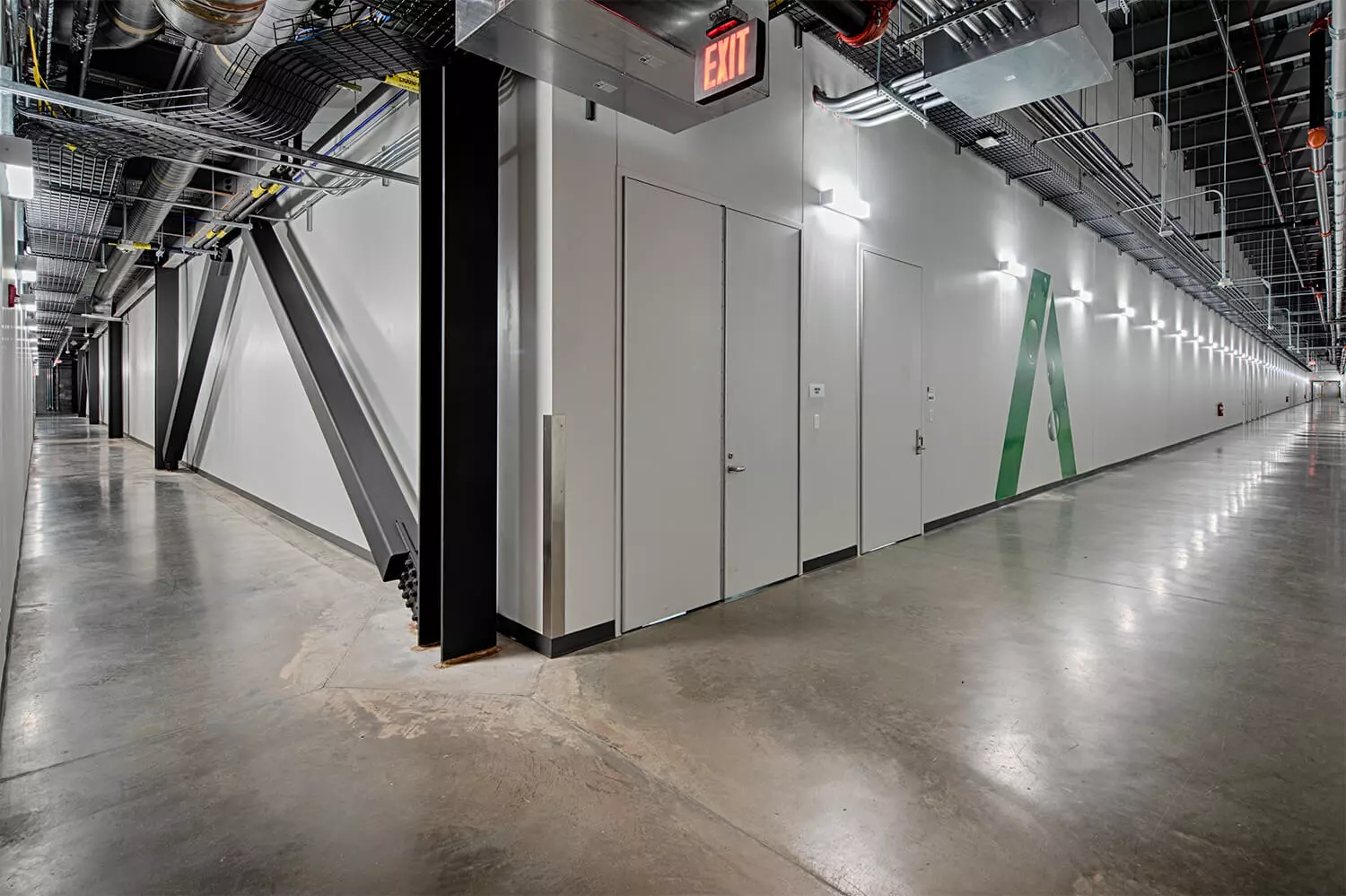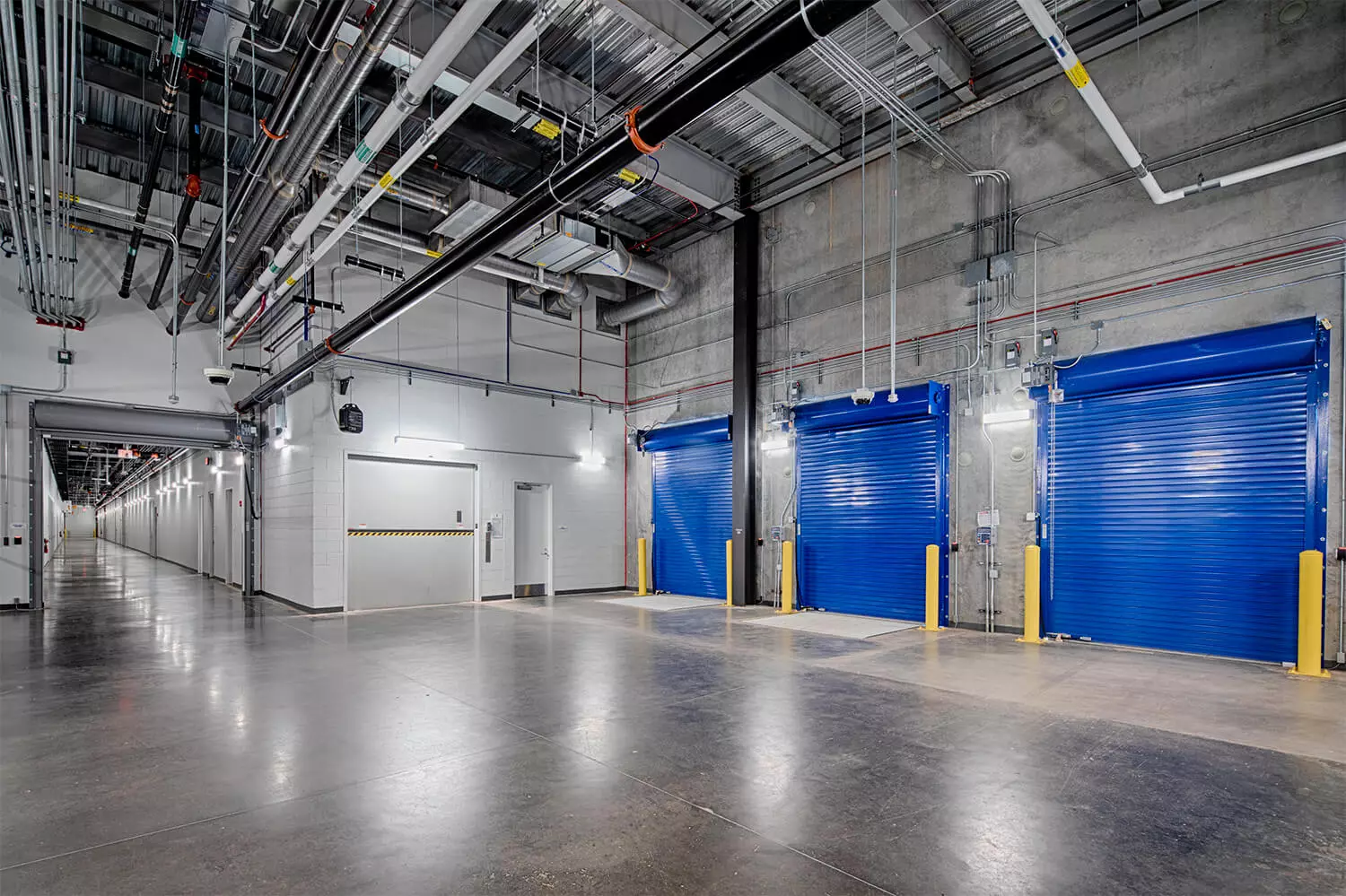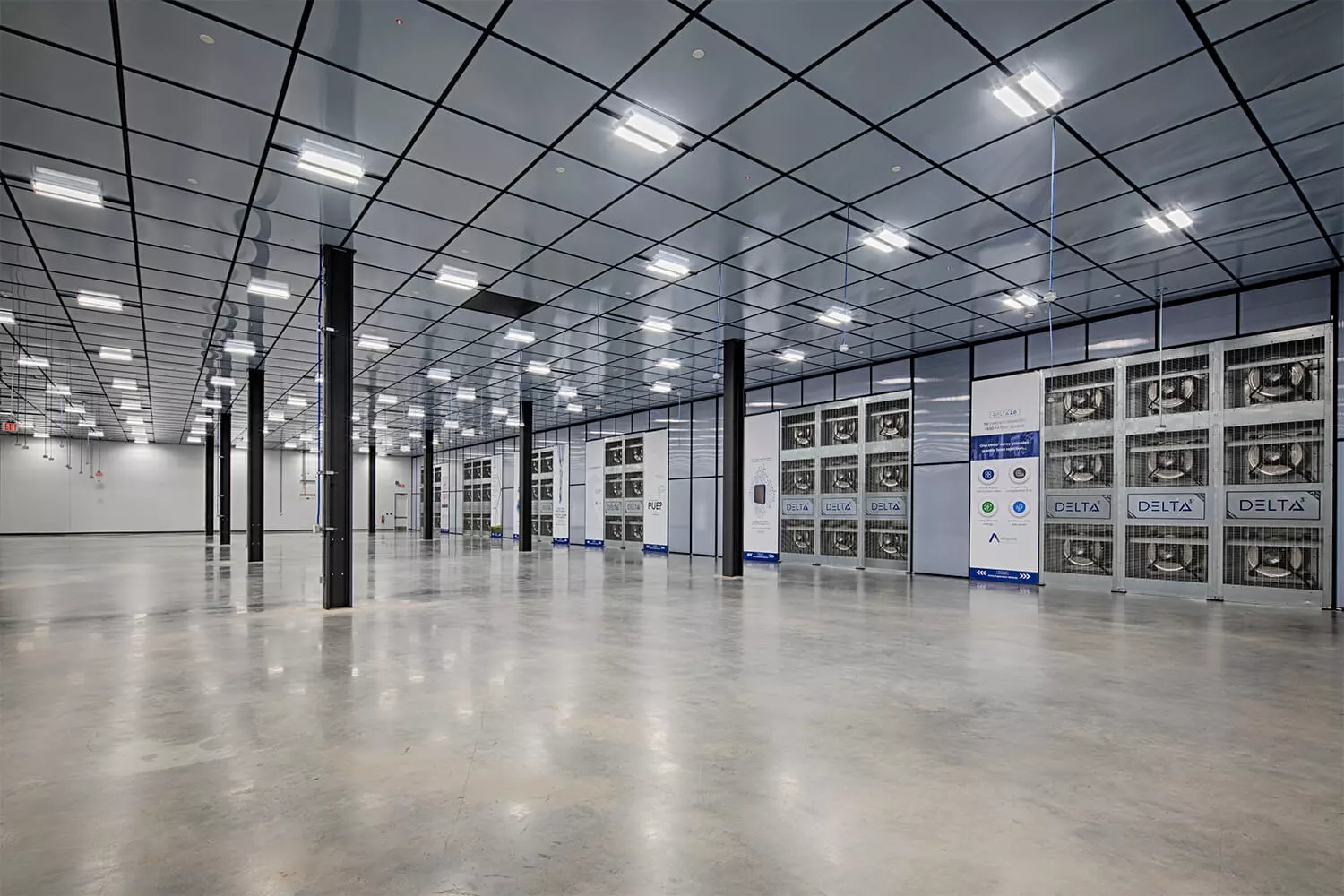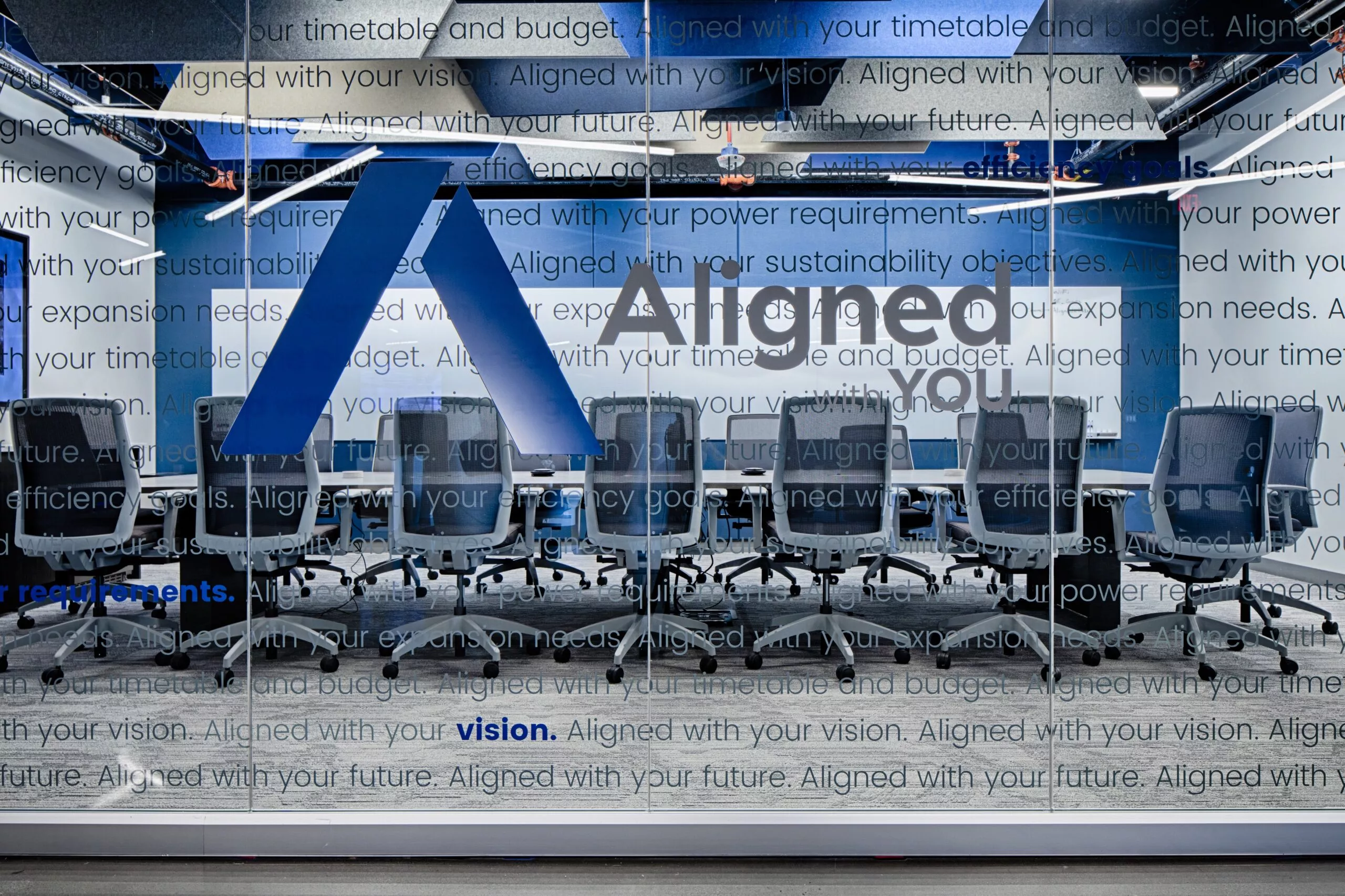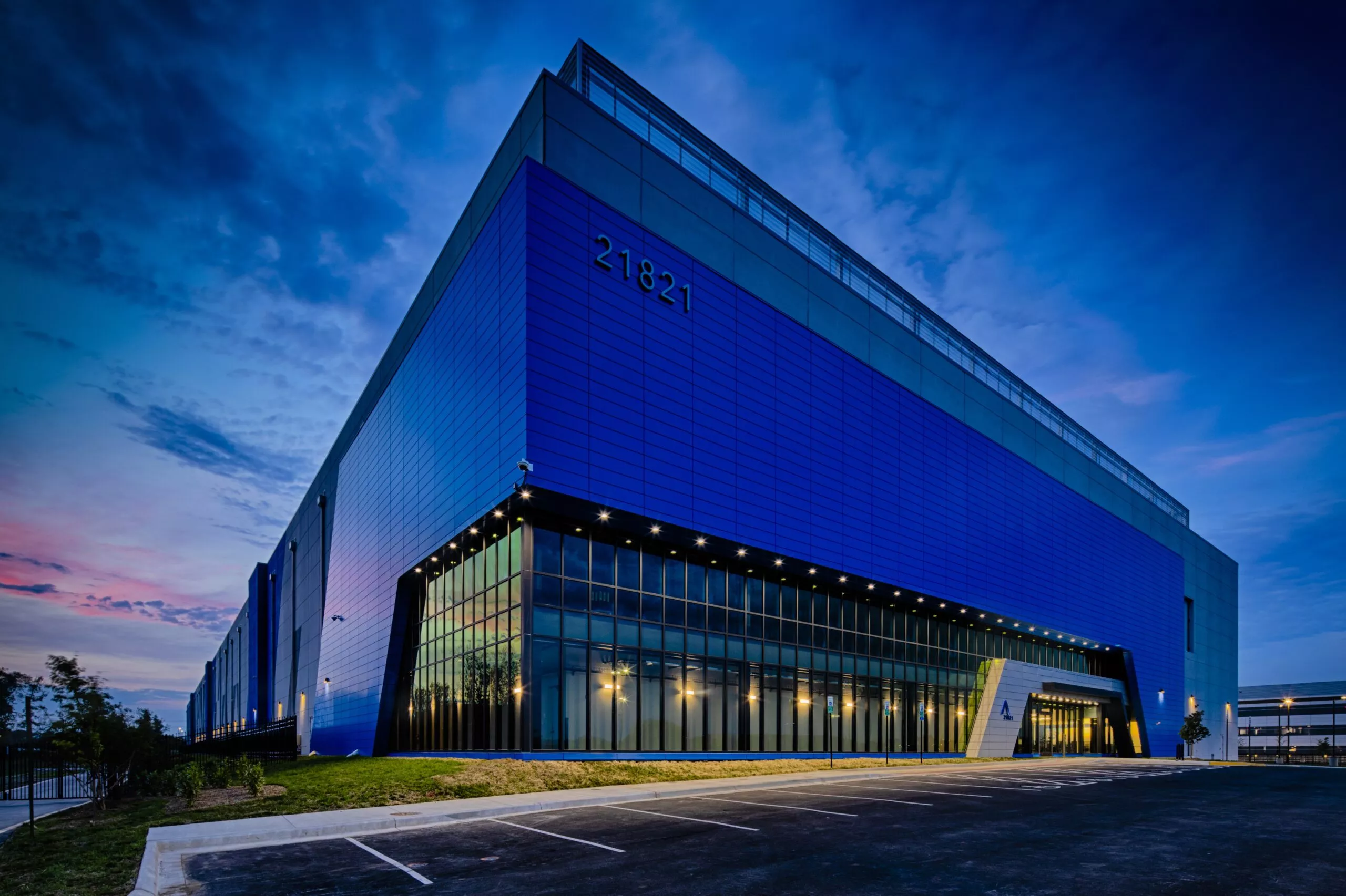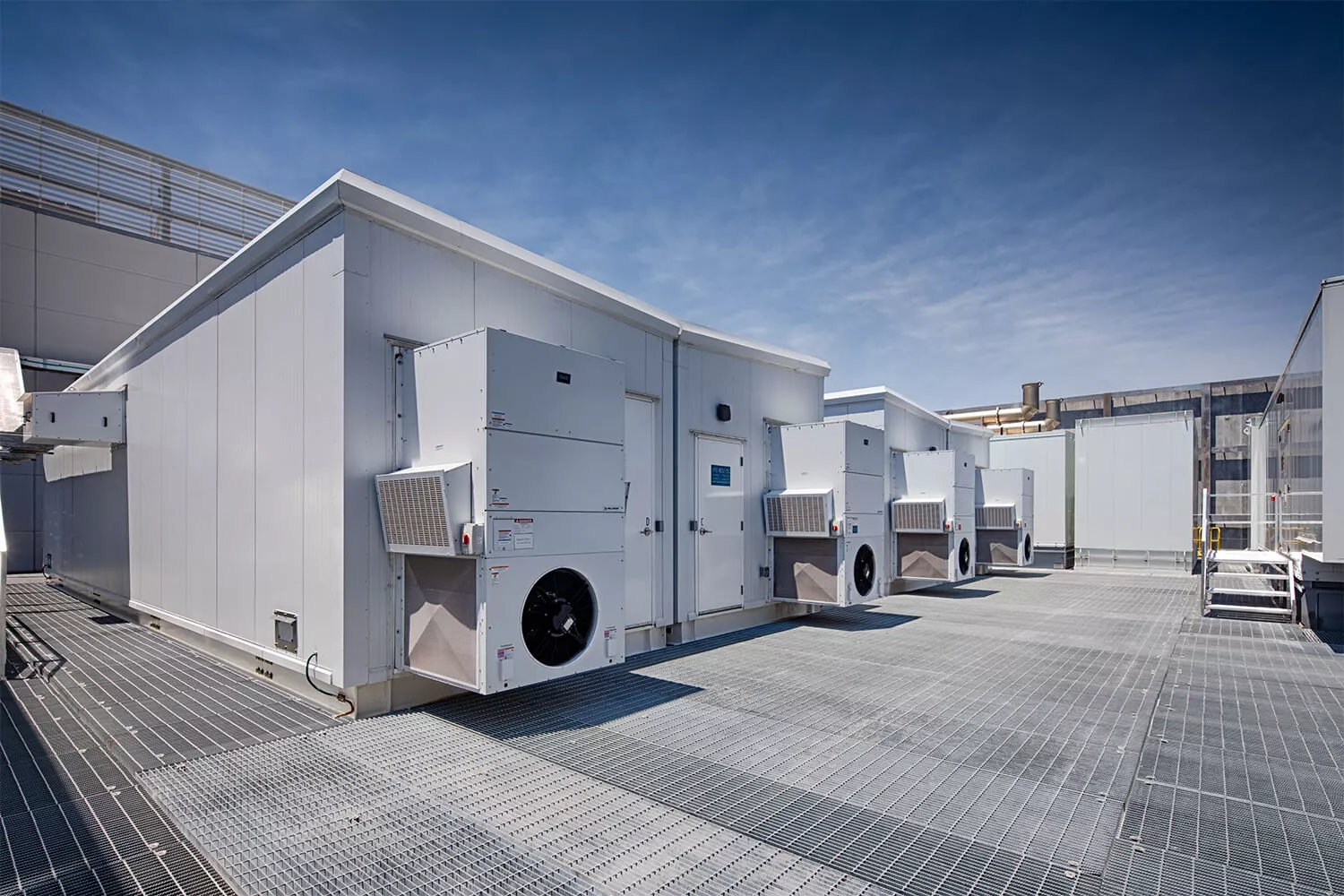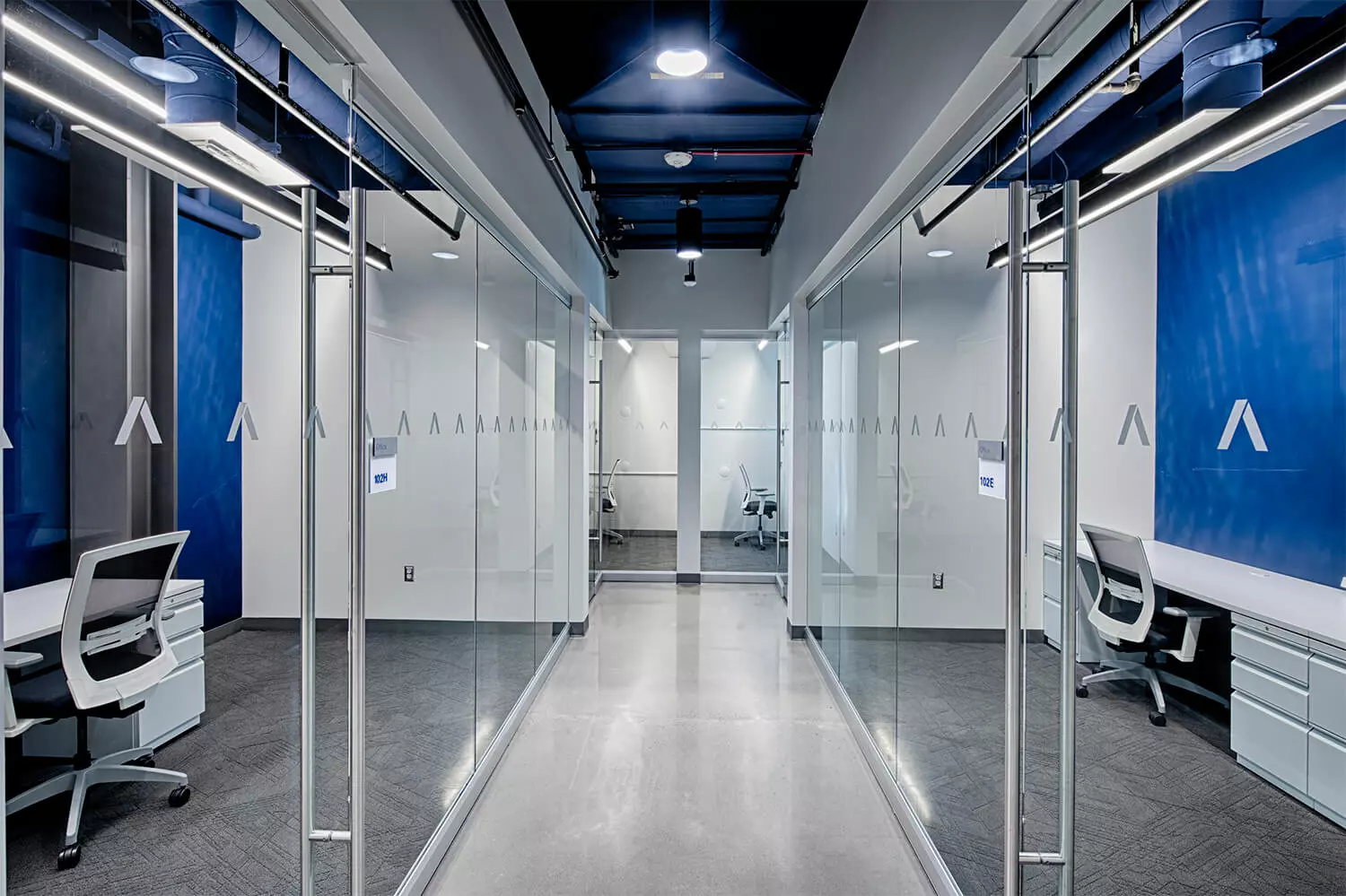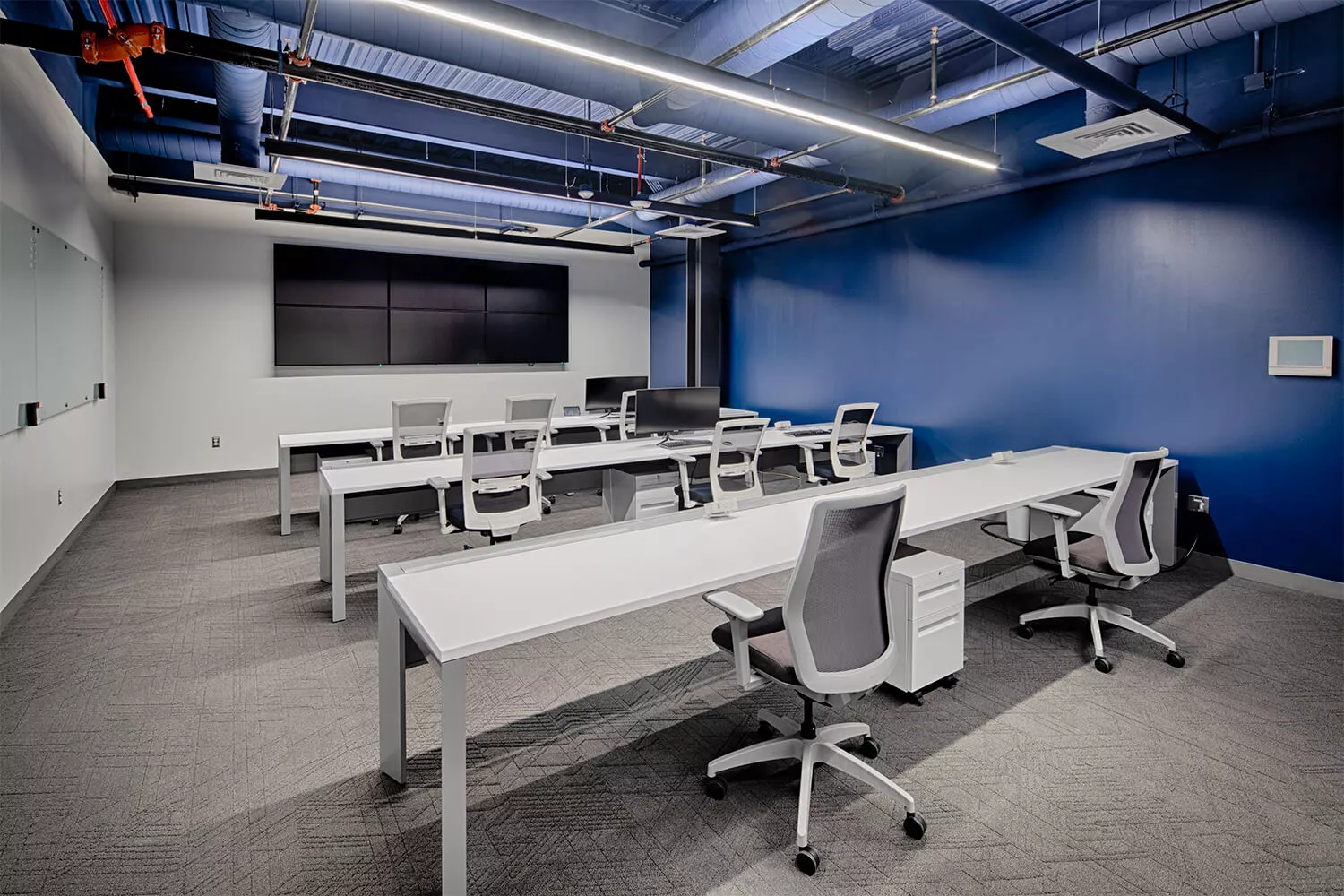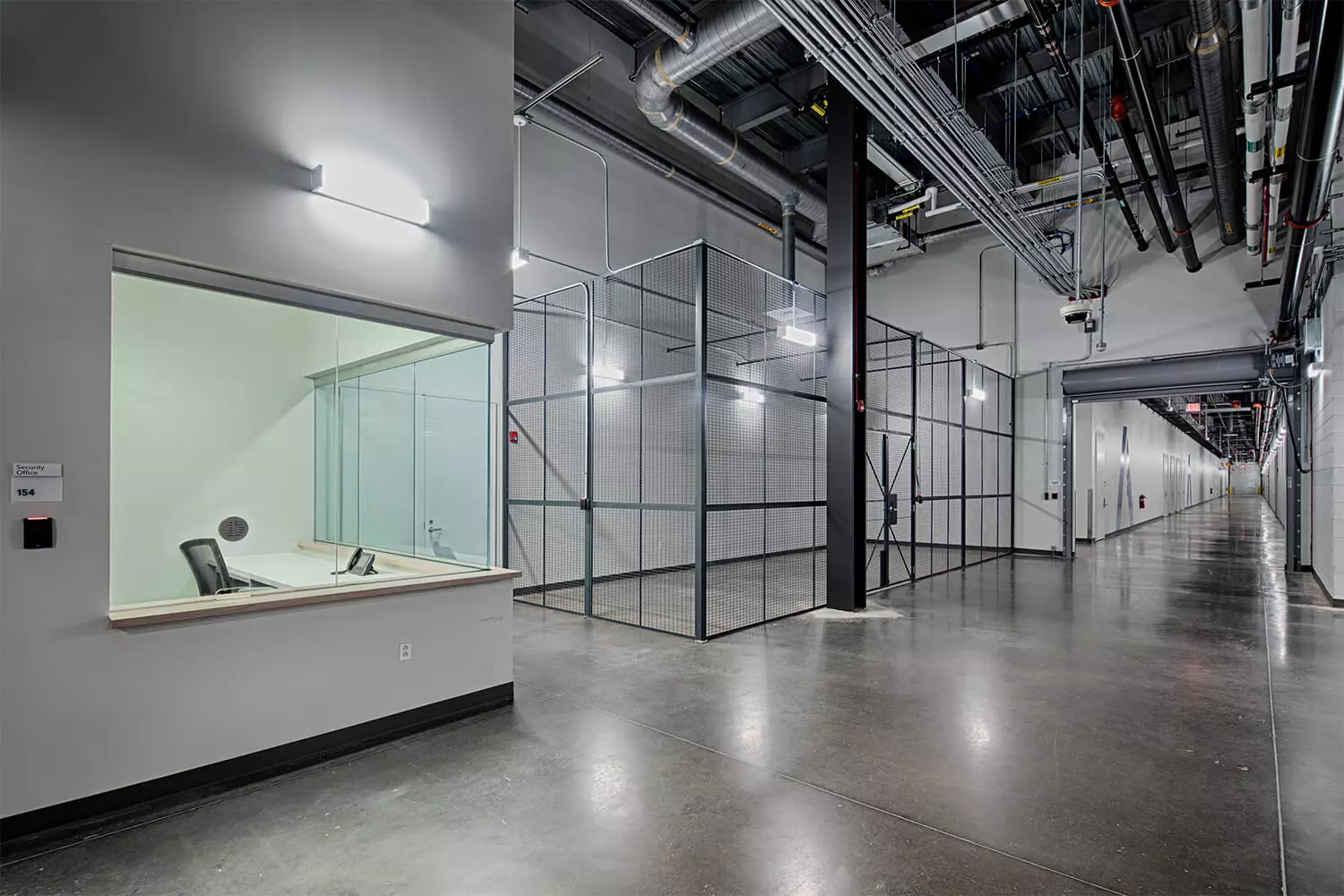 Security & Fire Protection
8' Impasse steel security fencing with laser intrusion detection

Five-layer security design

Card reader access

24x7x365 on-site security guards

Multiple checkpoints: mantraps, dual authentication (biometrics and RFID badge readers)

Event-driven IP video surveillance and visual light-based alerts

Separately zoned data halls

Very Early Smoke Detection Apparatus (VESDA)

Dual interlock pre-action system
Sustainability
Delta Cube

cooling technology

85% less water and up to 80% less power utilized

100% renewable energy available

100% of IT load matched with renewable energy sources

Industry-leading PUE, WUE, and CUE

Reclaimed water for mechanical plant
Cooling
Our hot aisle containment strategy absorbs heat at its source, 

supporting standard and high power densities, 

allowing you to scale vertically and horizontally without stranding capacity

Configurable to client needs (N, N+1, 2N)
Compliance
System and Organization Control (SOC) 2 Type 2 and SOC 1 Type 2

PCI DSS, HIPAA, HITECH, FISMA /NIST 800-53, and ISO 27001:2013
IAD-03 Data Center Photos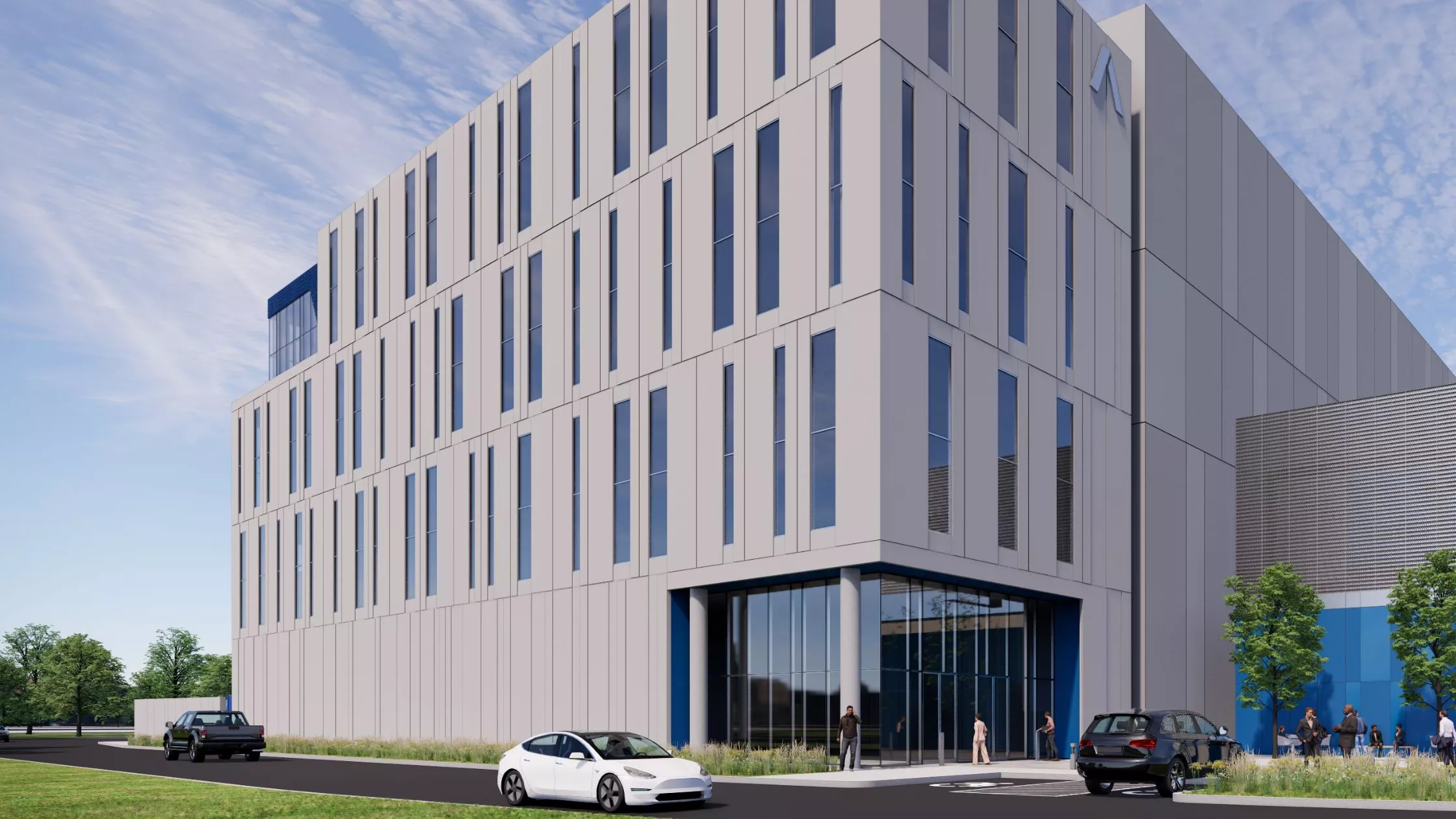 Location
IAD01 – 21890 Uunet Drive
Ashburn, VA 20147
IAD02 – 21821 Uunet Drive
Ashburn, VA 20147