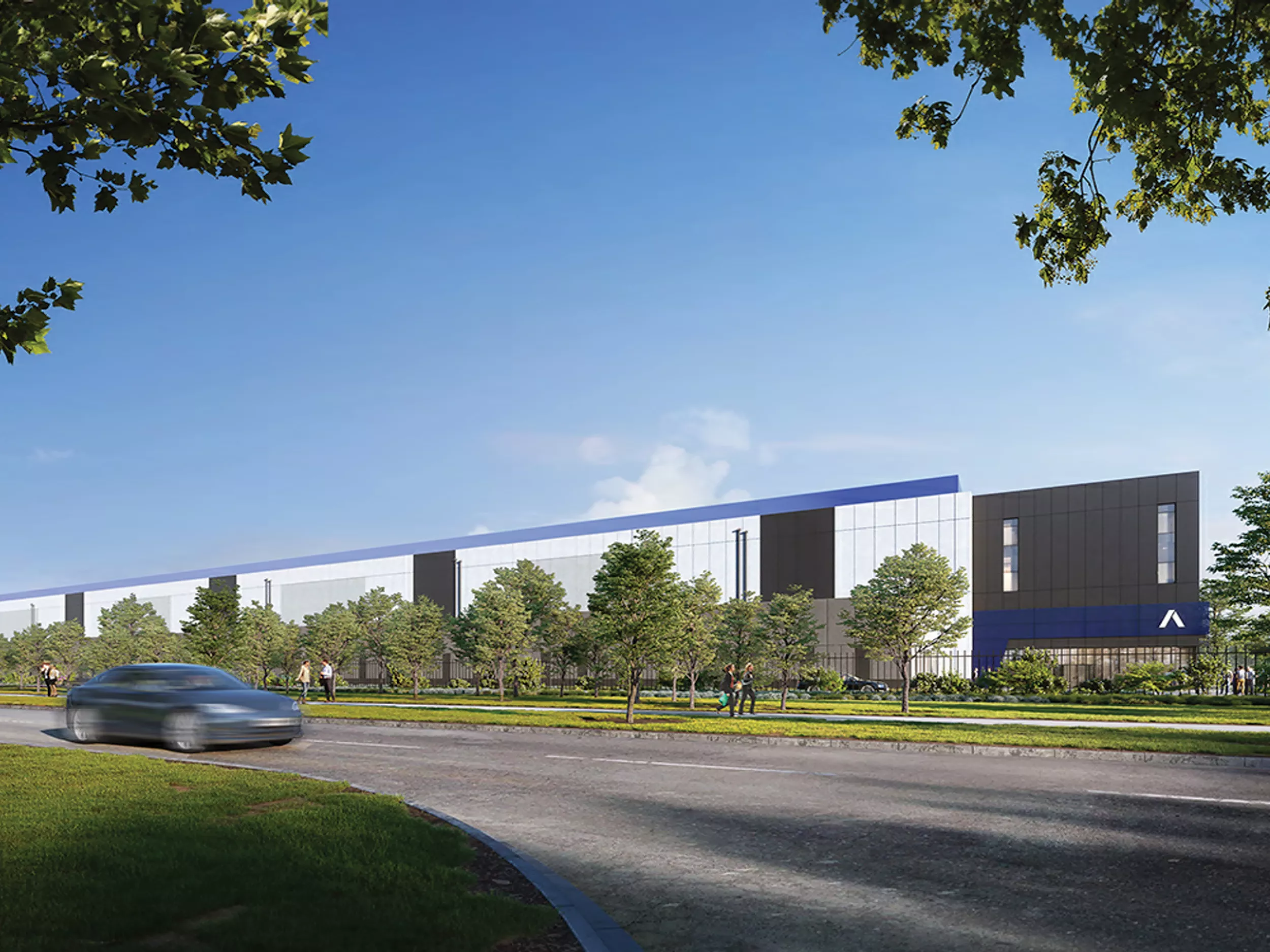 Frederick County, Maryland
Hyperscale Campus
Why Frederick County, Maryland?
With industrial zoning, access to significant power capacity, and close proximity to Ashburn's internet ecosystem, Frederick County, Maryland is an attractive and strategic alternative to Northern Virginia.
Master-planned for four multi-story data center facilities, Aligned's Frederick County hyperscale campus is part of Quantum Loophole's 2,100-acre, environmentally friendly "clean cloud community." The campus offers efficient design for sustainable power and water use, investments in robust fiber connectivity, and ample availability for future development.
Located just 20 miles from the center of Ashburn, Virginia's interconnection ecosystem in Loudoun County (about the same distance to Manassas), Quantum Loophole's Frederick County site not only provides the equivalent of Virginia's sales and use tax exemption associated with data center infrastructure and servers, it also takes advantage of Maryland's exemption of personal property tax on certain data center infrastructure and servers.
Quantum Loophole's planned custom fiber build, QLoop, will connect the Frederick County site to Loudoun County, Virginia via an ultra-high count fiber optic cable system, enabling automatic cross connections and fully redundant regional fiber connectivity capable of sub-millisecond latency between the two counties. This aspect could prove significantly beneficial to hyperscale, colocation and enterprise data center owners and operators.
Connectivity
Access to QLoop Fiber Network, a 43-mile fiber ring that will connect Quantum Frederick and Ashburn, VA
Network ring will offer capacity for more than 200,000 strands of fiber connecting to the Ashburn Internet ecosystem in under one half millisecond Round Trip Time (RTT)
Diverse meet-me-rooms and fiber entrances
Power
1+GW utility power available to campus, from diverse 230kV substations
Utility provider: FirstEnergy/Potomac Edison
Concurrently maintainable UPS
N+2 power generation
Redundant A+B distribution
Revenue-grade metering
Security
8' Impasse steel security fencing with laser intrusion detection
Multi-layer security design
Card reader access
24x7x365 on-site security guards
Multiple checkpoints: mantraps, dual authentication (biometrics and RFID badge readers)
Event-driven IP video surveillance and visual light-based alerts
Fire Protection
Separately zoned data halls
Very Early Smoke Detection Apparatus (VESDA)
Dual interlock pre-action system
Sustainability
Aligned is 100% sustainability financed
Waterless data centers
100% renewable energy available
100% of IT load matched with renewable energy sources
Industry-leading PUE, WUE, and CUE
Reclaimed water for mechanical plant
Embodied carbon tracking
Supply chain decarbonization
Cooling
Our hot aisle containment strategy absorbs heat at its source – supporting standard and high power densities and allowing you to scale vertically and horizontally – without stranding capacity.
Configurable to client needs (i.e., N, N+1, 2N)
Compliance
System and Organization Control (SOC) 2 Type 2 and SOC 1 Type 2
PCI DSS
HIPAA
HITECH
FISMA / NIST 800-53
ISO 27001:2013
Community
Campus closely aligned with Livable Frederick Master Plan (LFMP)
Increased tax revenue with incremental growth year-over-year for Frederick Country
Addition of well-paying jobs to the community
Local business partnership opportunities
Commitment to preserving existing historical sites
Commitment to sustainable and environmentally friendly development
Nature-first design aesthetic to protect views and reduce visibility from public roadways
Location
Frederick County, Maryland