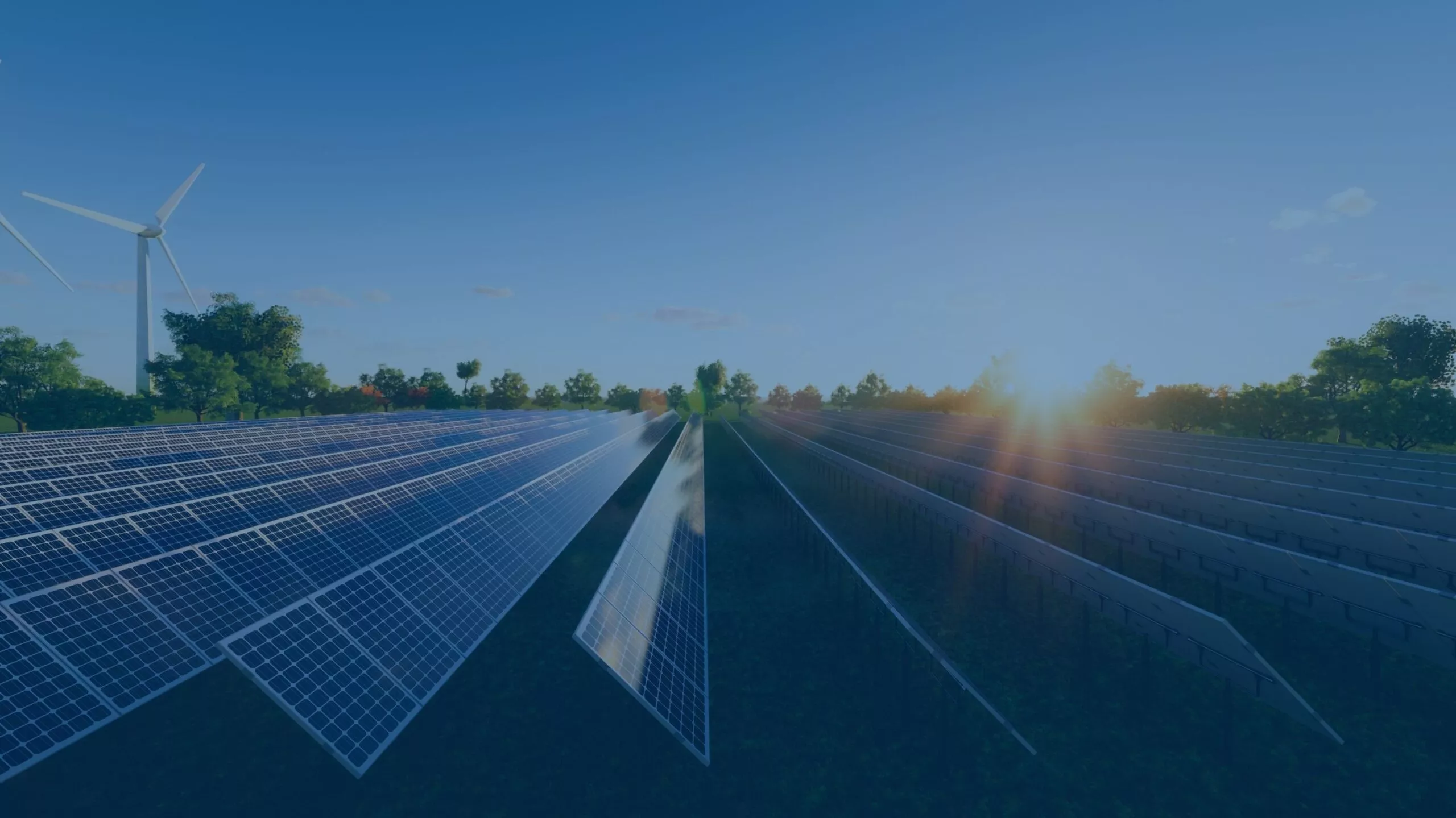 Sustainability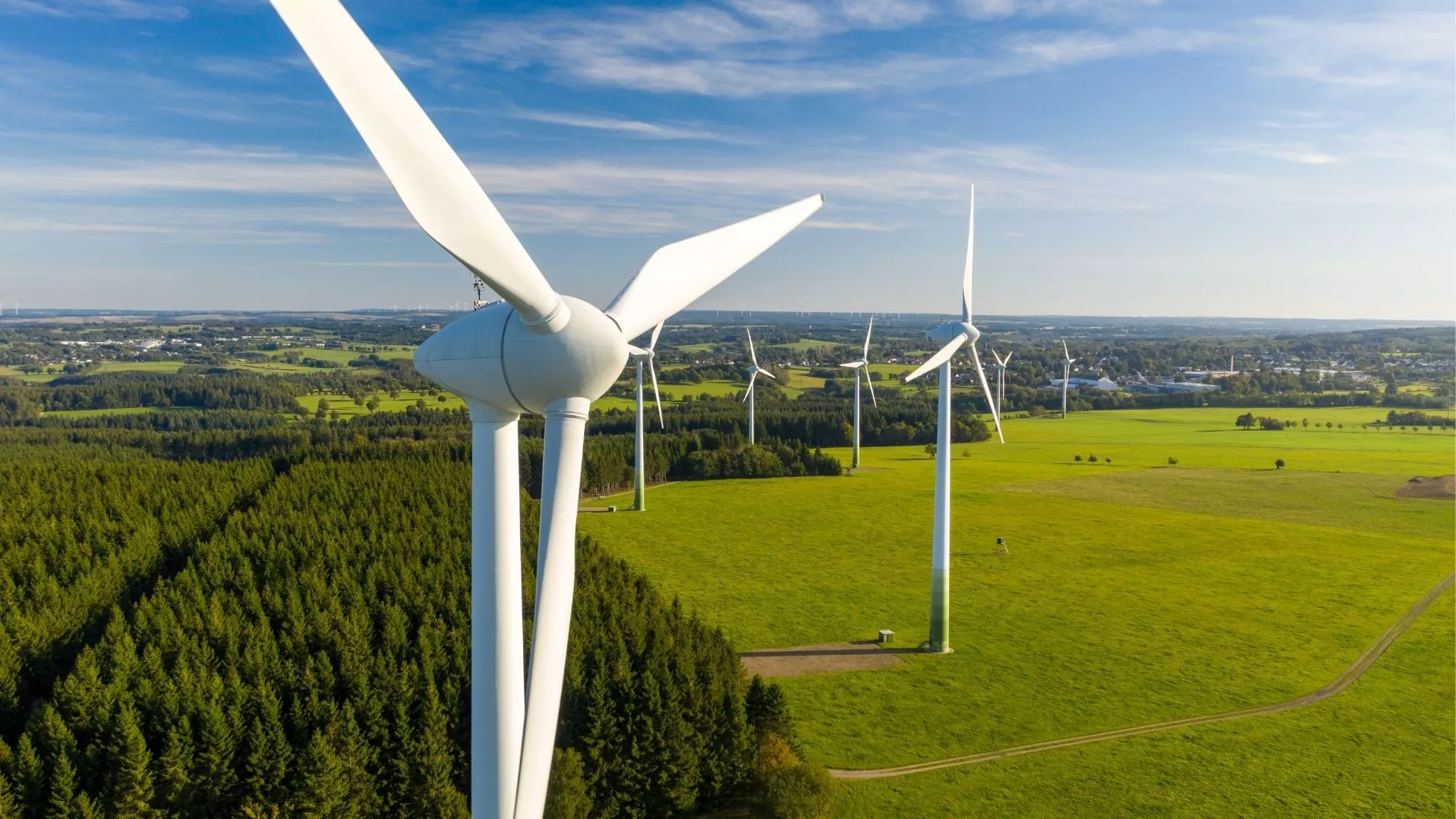 At Aligned, we take resources very seriously.
Yours, ours, and the planet's.
Aligned has been committed to solving the world's toughest sustainability challenges associated with data center infrastructure, energy consumption, and water usage since our inception. Our adaptive data center platform helps companies deliver greater business value with less costly energy and infrastructure resources. 
At Aligned, operating a sustainable data center far exceeds purchasing renewable energy certificates. Sustainability begins with how we design, construct, and operate our adaptive data centers. It's the environmental integrity of the partners we select, and our advanced, standardized supply chain methodology that accelerates and streamlines delivery. 
Sustainability at Aligned is also founded on the way we do business, including the first-ever green data center securitization, and first-ever sustainability-linked financing. Aligned matches 100% of our load with renewable sources and we are committed to progressing our goal of zero-carbon hosting by 2040.
Aligned's adaptive and intelligent data center platform can assist companies to achieve greater business value with less costly energy and infrastructure resources, while utilizing data center assets to their fullest extent possible and ensuring that no idle systems consume electricity. Our adaptive data center supports high, mixed, and variable density without stranding capacity or other inefficiencies. To accomplish this, we architect traditionally static systems to be dynamic, able to support different densities, as well as variable power draws.
An essential element of Aligned's adaptive data center platform that demonstrates our commitment to sustainability is our patented, award-winning cooling technology. Our Delta³™ cooling system is purpose-built for the data center.
Delta³ arrays capture and remove heat, rather than pushing cold air into the data hall. This hot aisle containment strategy absorbs heat at its source, supporting standard and high power densities, and allowing data center environments to scale vertically and horizontally without stranding capacity.
Aligning sustainability with our financing further demonstrates our industry-leading commitment to environmental stewardship. Aligned's green finance provides the company with the ability to further support environmental initiatives as well as expand its data center portfolio. This includes land acquisition in key U.S. and international regions to address the heightened data center demand of marquee clients, as well as expedite the expansion of existing data center campuses.
In 2020, Aligned made history by securing the first U.S. data center sustainability-linked financing. The facility is also one of the largest private debt raises in data center history. Aligned's sustainability-linked financing is tied to the company's core environmental, social and governance (ESG) objectives, and Key Performance Indicators (KPIs):
Aligned matches 100% of our load with renewable sources
A commitment to progressing our goal of zero-carbon hosting by 2040
Aligning the company's ESG reporting efforts with a global standard and ensuring ESG disclosure for Aligned stakeholders
A commitment to having and reporting on a Total Recordable Incident Rate (TRIR) with respect to workplace safety
In July of 2021, Aligned met and successfully exceeded all the requirements of its $1 billion sustainability-linked credit facility and increased it by $250M to $1.25 billion.
In August 2021, Aligned announced the establishment of a newly-created data center ABS platform and the issuance of $1.35 billion in securitized notes. This brings Aligned's total in committed financing to $1.725 billion, setting the record for the largest-ever inaugural data center securitization.
Aligned's innovative data center design principles and construction processes also support sustainability. Our vendor managed inventory (VMI) program comprises a rolling pool of dedicated inventory, combined with factory-based construction of mechanical and electrical plant modular containers, which then is deployed and delivered on site. This allows companies to truly future-proof their IT environments in the wake of unpredictable usage and growth models.
Aligned's ability to deploy our mechanical and electrical systems in small increments, and only when additional capacity is needed, contributes to sustainability because we are not deploying and stranding resources that are not being utilized for an extended time. This provides for responsible use of limited resources and reduces our customers' carbon footprint.
Aligned works in partnership with local public utility providers to help customers achieve their sustainability objectives.
Aligned will offer 24×7 tracking of how, where and when energy is consumed. This provides customers transparency into accurate data of their carbon footprint to better inform their own and their customers' sustainability strategies and goals.
More efficient and reliable digital carbon tracking enables Aligned and our customers to establish a more environmentally conscious path forward and reduce our carbon emissions.
Sustainability Partners and Recognition
Aligned has partnered with a number of sustainability-focused organizations and received a host of awards in recognition of our adaptive and efficient data center platform, innovative technology, and environmental stewardship.
EPA Green Power Partner
Aligned Data Centers has proudly joined the U.S. Environmental Protection Agency's Green Power Partnership.
Business Intelligence Group Sustainability Award
2022 Sustainability Leadership Award
iMasons Climate Accord
Aligned has joined the iMasons Climate Accord (ICA). ICA is a historic coalition designed to govern a methodology to measure and reduce carbon in the infrastructure through products, power, and materials. 
Environmental Finance Bond Awards
2022 Asset-backed/asset-based Green Bond of the Year
Clean Energy Buyers Association Member
The CEBA community leverages peer-to-peer expertise and knowledge share, policy and regulatory advocacy, and foundational educational resources to accelerate renewable energy procurement.
Environmental Finance Bond Awards
2021 Sustainability-linked Loan of the Year
CPE Distinguished Achievement Awards
2020 Best Green Initiative
Business Intelligence Group Sustainability Award
2020 Sustainability Leadership Award
NVTC Virginia Data Center Awards
2020 Best Data Center Construction Project – Aligned Ashburn
Green Lease Leader
2020 National Recognition – Green Leasing
Arizona Data Center Awards
Data Center Energy Efficiency Project of the Year
Green Web Foundation
The Aligned website is hosted green and has been checked by the Green Web Foundation.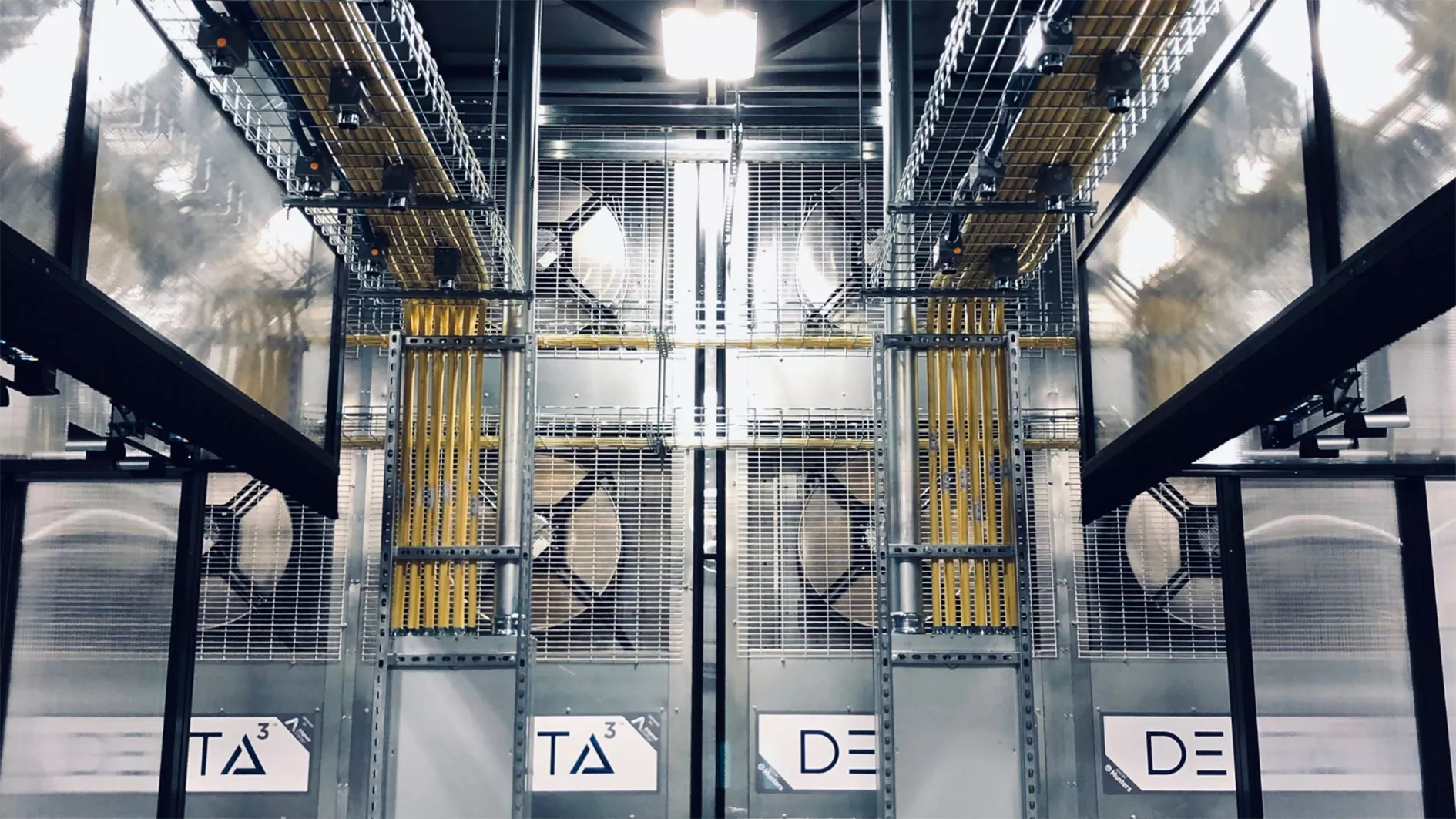 Expand on Demand™ with Delta³™ Cooling Technology

Allowing customers to Expand on Demand™ sustainably, an essential element of Aligned's adaptive data centers is our patented, award-winning cooling system, which features the company's Delta³™ technology. The cooling system provides a hyper-scalable and ultra-efficient environment that dynamically adapts to customers' IT loads and supports high, mixed and variable rack densities of 1-50kW in the same row. 
Aligned's cooling system delivers efficiency at any load, in any climate, and regardless of location. The system also requires less energy and consumes less water with the ability to run waterless, as customers require. Our ability to combine our Delta³™ cooling technology with a state-of-the-art waterless heat rejection system provides an excellent opportunity for customers to integrate water conservation into their sustainability strategies.
IT LOAD MATCHED WITH RENEWABLE ENERGY SOURCES
ZERO-CARBON HOSTING COMMITMENT
WATER USAGE DESIGN STANDARD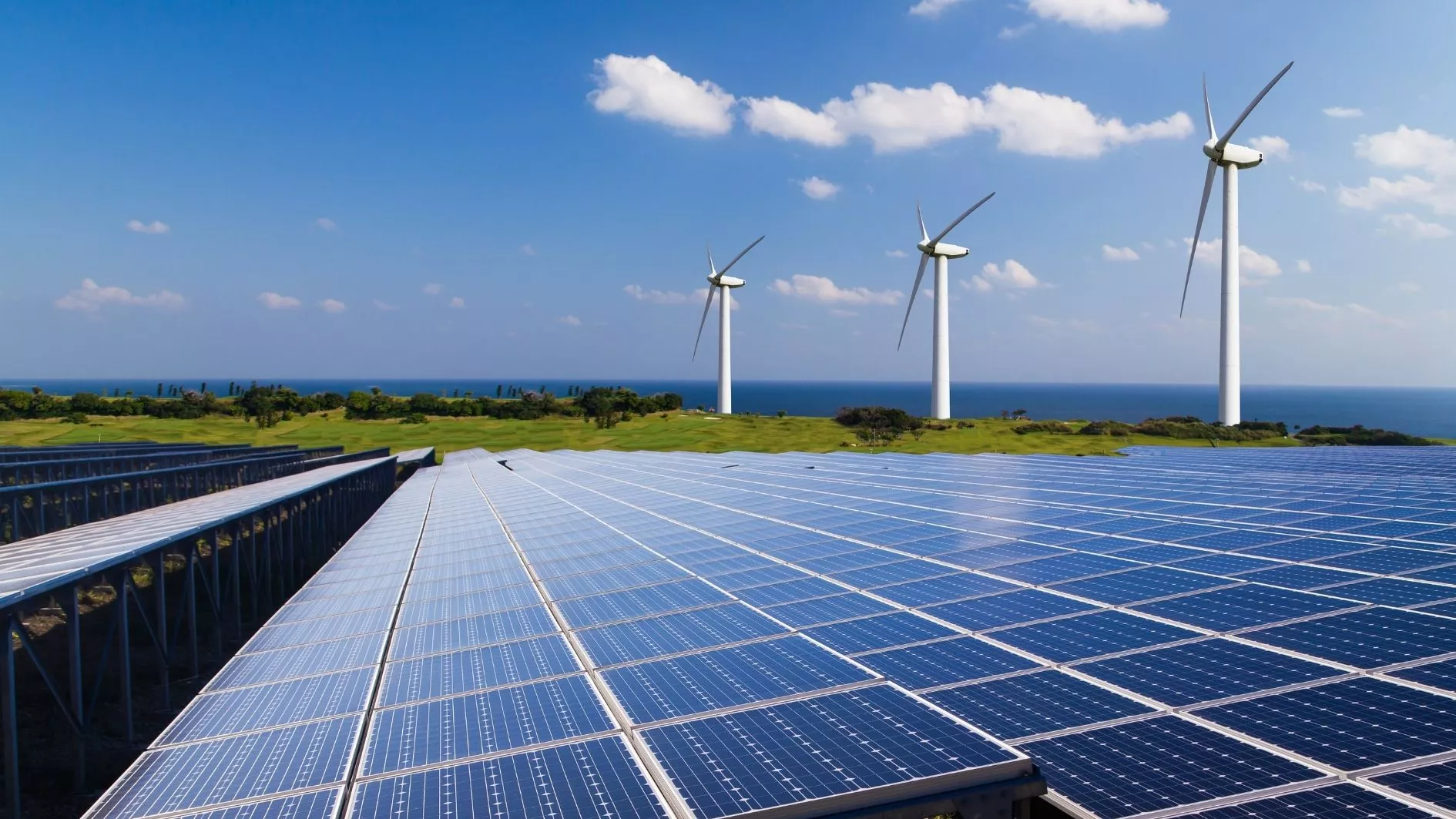 Meet the Green Team
Aligned's Sustainability Committee, or Green Team, combines leaders from all our corporate divisions. As environmental stewards, Aligned is committed to powering our data center portfolio with renewable, clean energy and working hand-in-hand with customers to achieve our shared carbon-reduction goals.
Latest News on Sustainability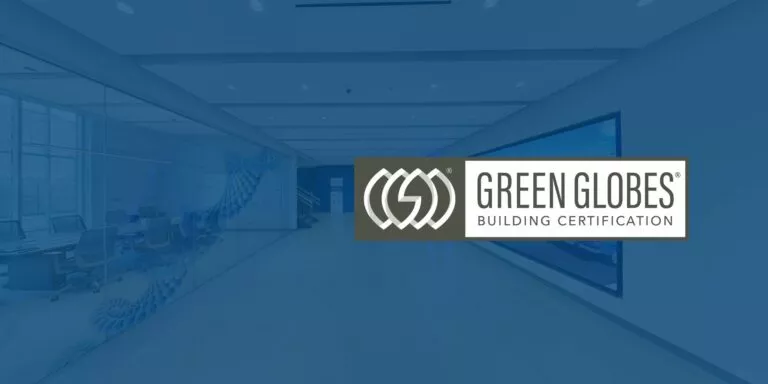 Aligned's ORD-01 Becomes First Illinois Data Center to Earn Green Globes® for New Construction Certification
Aligned Data Centers announces that the Green Building Initiative (GBI) has awarded the ranking of Three Green Globes® for its hyperscale data center in Chicagoland in recognition of outstanding achievements in sustainable design and construction.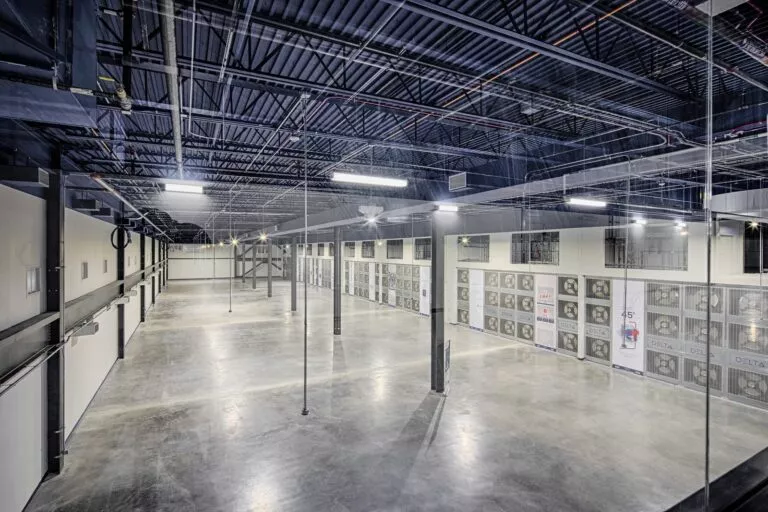 Aligned Increases Its Sustainability-Linked Loan to $1.75 Billion in Response to Demand for Its Scale and Build-to-Scale Data Center Solutions
Aligned has increased its sustainability-linked loan from $375 million to $1.75 billion to accelerate its next phase of strategic growth and expansion. The facility consists of a $500 million 12-month delayed-draw term loan, a $750 million 24-month delayed-draw term loan, and a $500 million revolving credit facility.