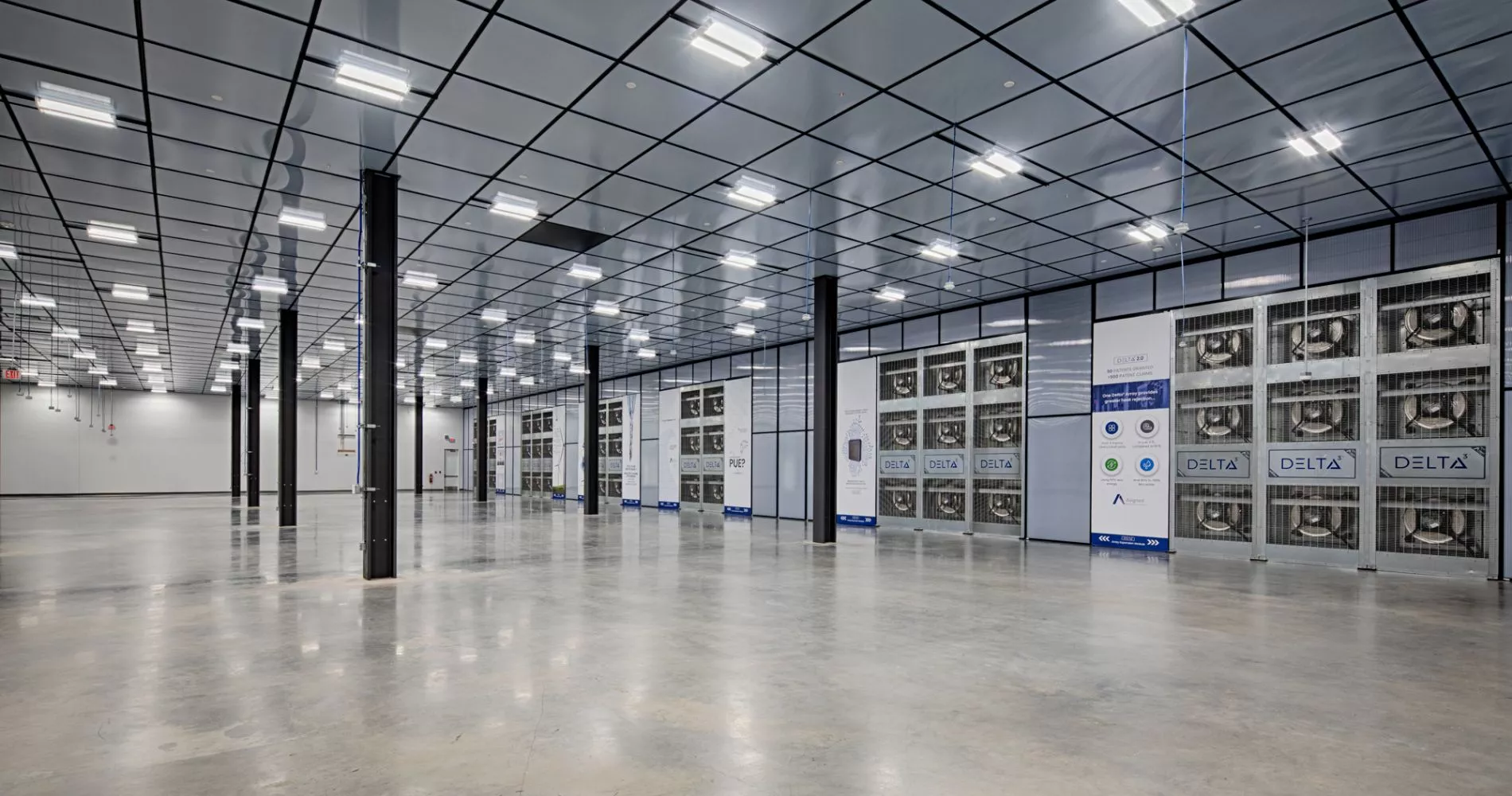 Why Hillsboro?
Hillsboro, Oregon is rapidly becoming one of the top data center markets in North America due to its business-friendly climate and absence of state or local sales tax.
Hillsboro offers a business-friendly environment, affordable power and renewable energy options, diverse metro and long-haul connectivity to major cities and tech hubs such as Los Angeles, Seattle, and Silicon Valley, as well as proximity to international subsea cable networks that reduce latency between the U.S. and high-growth markets in the Asia-Pacific region. Oregon's Enterprise Zone program offers property tax abatement to data centers for up to five years that bring new facilities, equipment, and employment to the region.
Master-planned for two new buildings, the initial data center at Aligned's Hillsboro campus is expected to offer 72 MW of critical capacity. The second building is currently planned for 36 MW. The campus has access to abundant power, with 120 MW of utility capacity and utility rates at a fraction of the cost per kWh of comparable West Coast data center markets, lowering customers' total cost of ownership.
PDX-01 Data Center
Air cooled chillers on roof with stacked Delta³™ galleries
Full roof and equipment yard screening
12 6MW data halls
Offsite substation
Generators with SCRs
PDU/STS rooms cooled via CRAHs from primary loop
Delta³™ with common plenum ceiling
Low Power Cost
Utility rates from $0.06-$0.07 kWh
Connectivity
Rich fiber options connecting to California and Seattle
Hub to APAC. Proximity to cable systems: TGN, Hawaiki, New Cross Pacific, TPE, and FASTER. Low latency to APAC from US
Proximity to AWS west region
Renewable Power
100% renewable options. Portland General Electric owns seven hydroelectric plants, two wind farms, and seven thermal plants
Tax Exemptions
Hillsboro, Oregon, has a 0% sales tax rate, but incurs a 0.57% Corporate Activity Tax on revenues above $1.0M annually
Electrical
Offsite substation (120 MW critical capacity committed from PGE to date)
Generators w/ SCRs incl. 24-hour belly tanks
Mechanical
Air-cooled chillers on roof
PDU \ STS rooms cooled via CRAHs from primary loop
Delta³™ w/ common plenum ceiling
Low Voltage
Multiple diverse points of entry based on requirements
PDX-02 Data Center
Air cooled chillers on roof with stacked Delta³™ galleries
Full roof and equipment yard screening
12 6MW data halls
Offsite substation
Generators with SCRs
PDU/STS rooms cooled via CRAHs from primary loop
Delta³™ with common plenum ceiling
Low Power Cost
Utility rates from $0.06-$0.07 kWh
Connectivity
Rich fiber options connecting to California and Seattle
Hub to APAC. Proximity to cable systems: TGN, Hawaiki, New Cross Pacific, TPE, and FASTER. Low latency to APAC from US
Proximity to AWS west region
Renewable Power
100% renewable options. Portland General Electric owns seven hydroelectric plants, two wind farms, and seven thermal plants
Tax Exemptions
Hillsboro, Oregon, has a 0% sales tax rate, but incurs a 0.57% Corporate Activity Tax on revenues above $1.0M annually
Electrical
Offsite substation (120 MW critical capacity committed from PGE to date)
Generators w/ SCRs incl. 24-hour belly tanks
Mechanical
Air-cooled chillers on roof
PDU \ STS rooms cooled via CRAHs from primary loop
Delta³™ w/ common plenum ceiling
Low Voltage
Multiple diverse points of entry based on requirements
Location
NE 30th Ave. & NE Evergreen Rd.
Hillsboro, OR 97124
What's Inside
Cooling Infrastructure
Delta³™ technology supports mixed density deployments up to 50 kW per rack
Power Distribution
Flexible, modular equipment designed for hyper-scalability,
resiliency and 100% uptime
Sustainability
Ultra-efficient, rapidly deployable infrastructure
with renewable power options
Operational Excellence
Customer-driven team,
offering remote hands assistance for enterprises
Customer Portal
Real-time visibility and control
of your infrastructure
Security and Compliance
Multi-layered physical security
and stringent data protection standards
PDX-01 & PDX-02 Data Center Photos