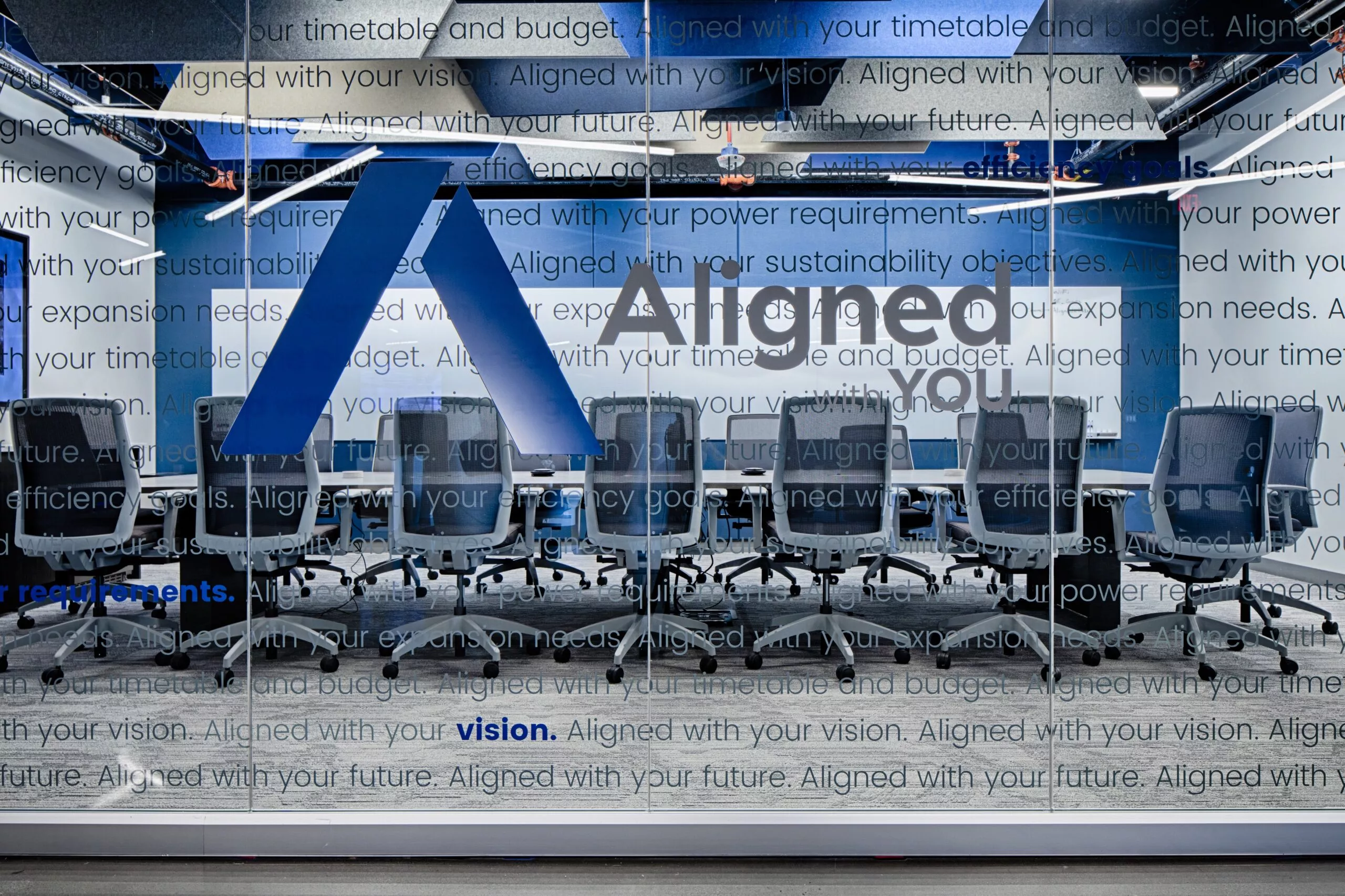 Data Center Infrastructure Tailored to Your Business
Understanding and addressing your unique business challenges and considerations with adaptive, sustainable infrastructure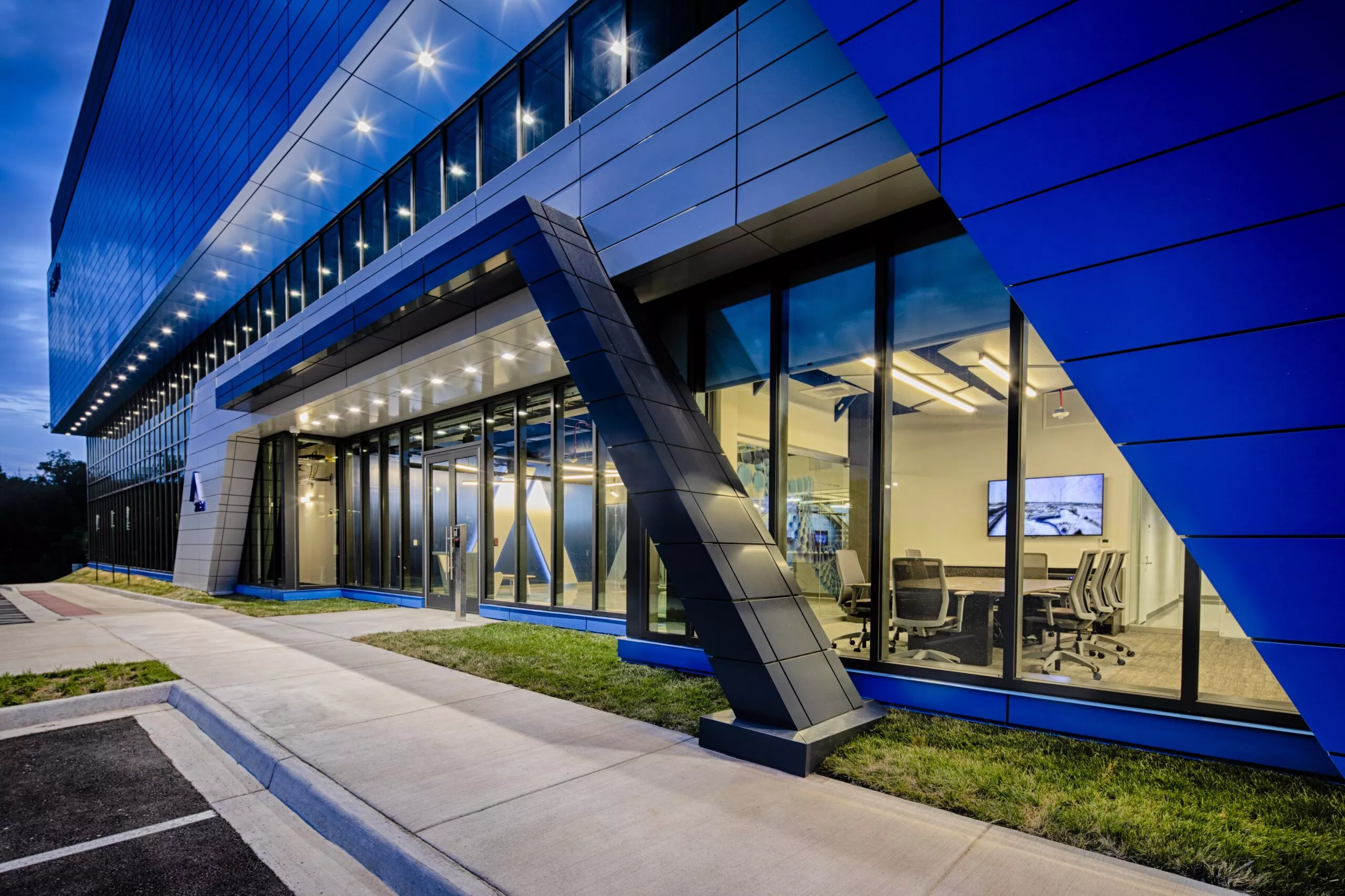 Scale Data Centers and Build-to-Scale solutions that scale easily and efficiently, for any business, anywhere in the world
Whether you're a hyperscaler or enterprise, Aligned provides rapidly deployable, ultra-efficient and sustainable data centers that scale easily and efficiently, anywhere in the world, as your business grows.
Reinforced by our solid capital foundation, focus on innovation and commitment to a clean energy future, Aligned offers customers a stable and responsible partner whom you can rely on today and tomorrow.
Examples of our customers include cloud, financial services, gaming, government, healthcare, technology, transportation, social media, and streaming services organizations. We invite you to take a look at the broad range of industry sectors and companies we've been honored to serve by reviewing our case studies.
Industry Solutions: Customer Success Stories
Financial Services
A global quantitative trading firm needed a data center solution that would meet their density and cooling requirements as they push the envelope with the use of new and next-generation technologies. By deploying their infrastructure at Aligned's Salt Lake Metro data center, SLC-02, the firm is now able to support its high density computing environment while consuming less space, electricity, and water for significant cost savings.
FinTech
A multinational fintech company wanted to expand  into a new market. They required a multi-MW expansion that would support their hyperscale growth, necessitating a custom solution designed/built to their specifications. Leveraging our Build-to-Scale capabilities, flexibility and access to capital, as well as available, auto-replenished inventory and modular power and cooling systems, Aligned delivered in less than eight months.
Gaming
A global cloud-based gaming company wanted to improve gamers' experience by reducing latency and sought a data center that could execute a rapid deployment, as well as deliver flexible solutions capable of scaling with business growth. Aligned's team deployed the project in just six weeks, while our dynamic infrastructure now enables the company to deploy 50kW/rack and mixed densities within the same row while accommodating high demand without interruption.
IT Solutions
Datto, a leading global provider of IT solutions, needed a data center partner for its ongoing expansion and selected Aligned's Salt Lake Metro data center. Aligned's rapid deployment model enabled a seamless migration, eliminating risk and any impact on business operations. Leveraging our capital structure, operational excellence, and experienced team, Aligned provided Datto with an environment ready for service in just three months.
Public Sector / Federal
A government agency that uses high-density supercomputing needed an optimal solution that addressed its cooling and scalability challenges. Aligned integrated our patented and award-winning Delta3 cooling technology with the agency's water-cooled infrastructure, saving the government agency millions of dollars in upfront capital expenditures along with the scalability and flexibility to double their operations in the same space.
Transportation
A multinational transportation provider required a flexible structure enabling incremental scale and supporting its rapid expansion, but mitigating risks associated with unpredictable growth. Leveraging our ExpandOnDemand capability and the ability to densify up to 50 kW/rack while offering access to renewable energy and industry-leading PUE, Aligned helped the company meet its most urgent requirements and corporate sustainability goals.