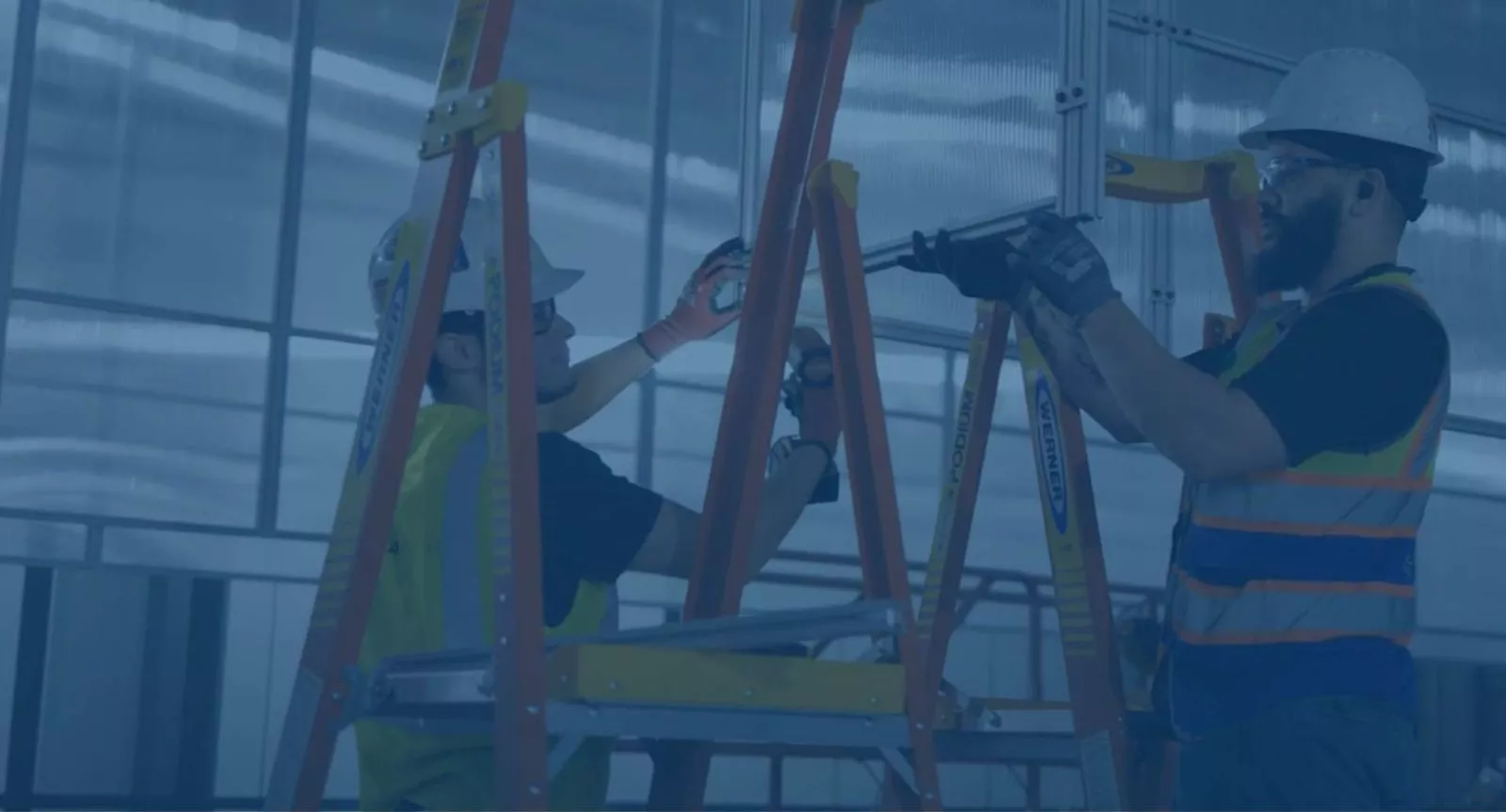 Safety at Aligned
At Aligned, safety is a core focus and part of our DNA. Across every site, data center campus, and facility, safety is who we are and what we do.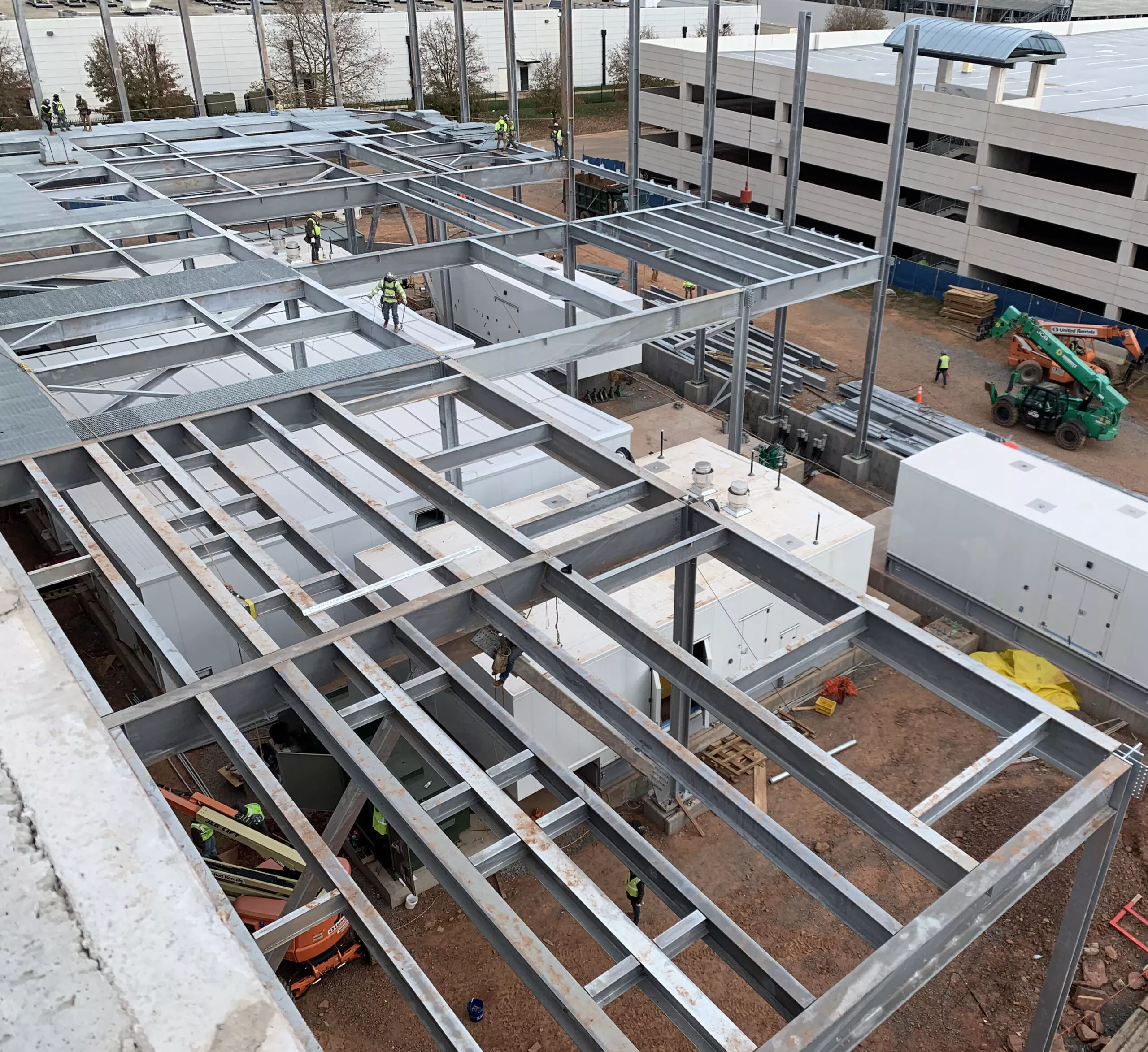 Safety, always.
On average, Aligned builds millions of square feet of data center space, annually. This accelerated growth is supported by an industry-leading safety record across all the company's locations.  Under the leadership of our Safety Committee, Aligned applies a Workplace Safety Program in order to promote a safe, injury-free working environment.
As part of the program, all employees are required to undergo additional training whenever new equipment, procedures, processes, or substances representing new hazards are introduced into the workplace.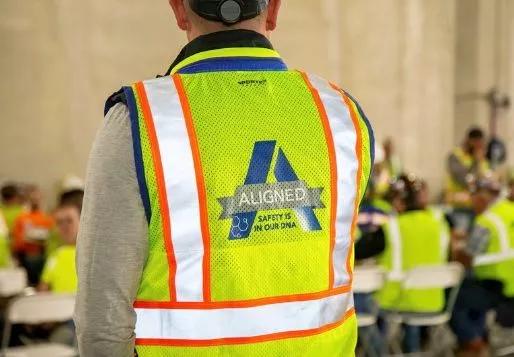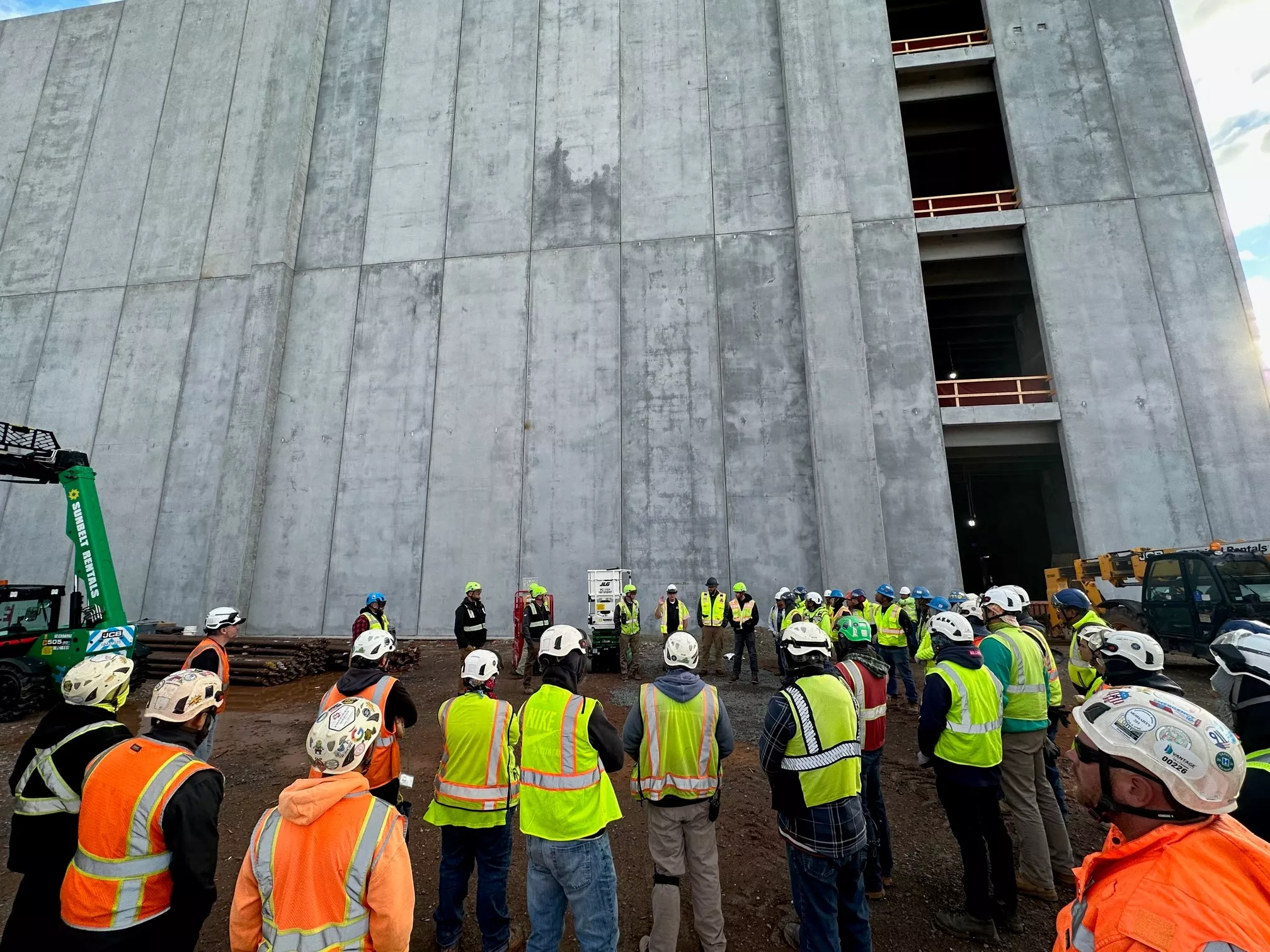 Our commitment to safety doesn't stop, and it never relents.
To ensure consistency and continuous improvement across our safety principles and processes, Aligned conducts more than 20 drills and over 160 training sessions with our teams annually, and our Safety Committee completes regular site audits. We also implement a Contractor Health & Safety Policy when hiring external teams to come onto worksites. The policy outlines requirements for both Aligned as well as the contractors, including having a designated site safety coordinator at all times to ensure work is being conducted in a safe manner with protection against hazardous risks. Aligned views safety as an investment with zero accidents as the only target.
For our customers, partners, shareholders and our families, safety is essential.
At Aligned, safety is the first item on the agenda of every board meeting, for every location and facility across our global data center footprint. With a commitment to having and reporting on a Total Recordable Incident Rate (TRIR) with respect to workplace safety, it's also tied to our company's core environmental, social and governance (ESG) objectives and Key Performance Indicators (KPIs) as part of our historic sustainability-linked financing.
Aligned mitigates environmental and social risk through the application of an enterprise-wide Environmental Health & Safety (EHS) manual. The EHS manual outlines a program that applies to any vendor or contractor and its subcontractor. The EHS Program consists of a complete review of a data center project's environmental health and safety requirements as well as periodic worksite inspections to ensure compliance, certification of training, and the steps Aligned takes to mitigate air emissions, hazardous waste, soil disturbances and storm water pollution.
All Aligned Operations team members complete OSHA 10 during the first month of onboarding. Our customers expect service and operational excellence. Our families need us to keep our people safe.
Industry-Leading Safety Inside of Aligned Data Centers