Expand on Demand™
with Adaptive and Scalable Cooling Technology
Your business is dynamic. Your data needs evolve. Aligned's patented and award-winning Delta³™ cooling technology responds.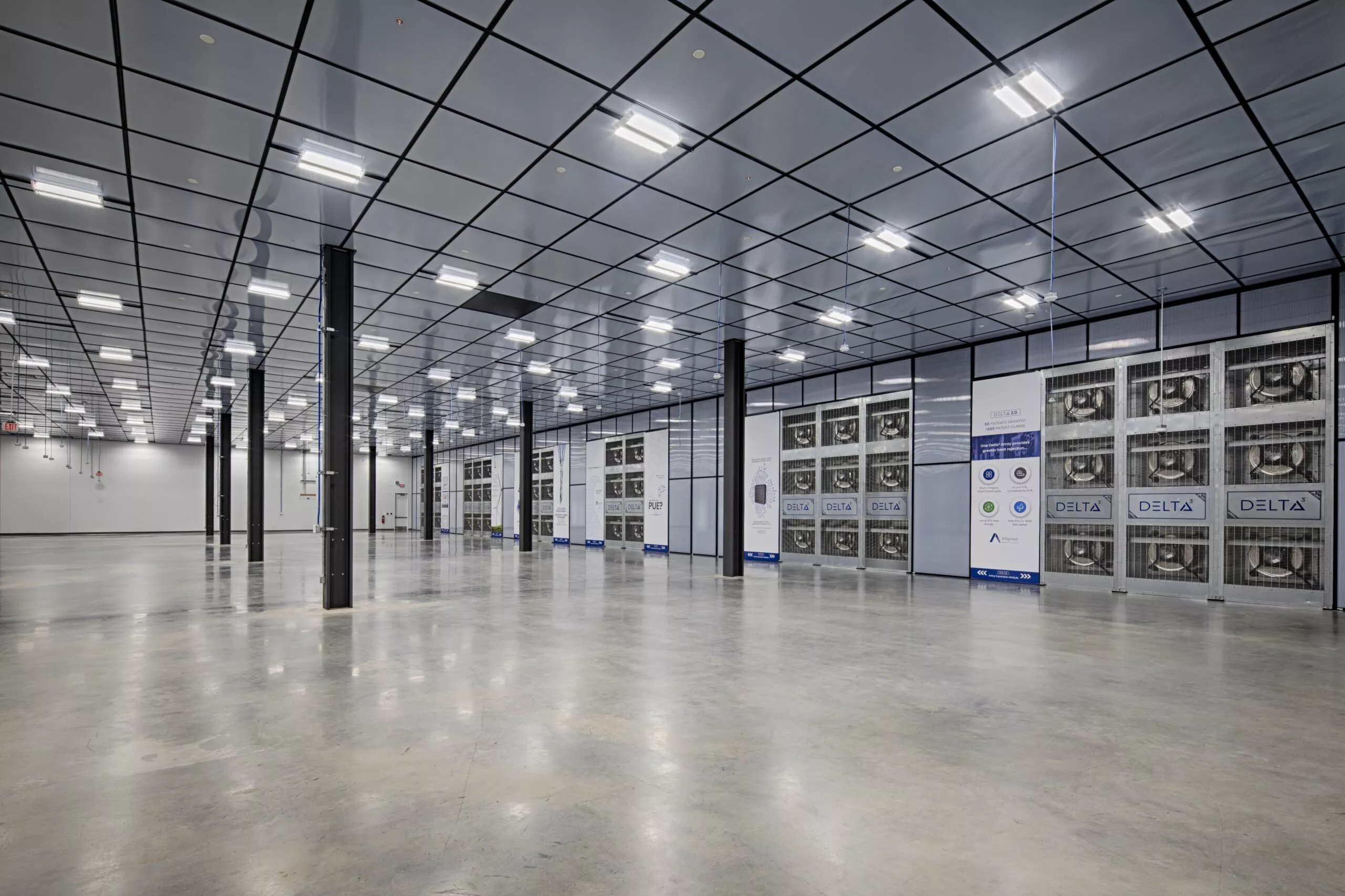 Delta³ Cooling Technology
Aligned's cooling system supports high, mixed, and variable power densities of 1-50 Kw in the same row without stranding capacity. It is efficient and reliable in any climate, at any load. 
Delta³ enables your data center to use less space, power, and water – or run waterless, as necessary. It can integrate with water-cooled infrastructure to accommodate the high temperatures associated with supercomputing environments.
Delta³ is cooling technology that lowers your company's TCO while advancing your commitments to energy efficiency and sustainability. 
Flexibility, adaptability and reliability at any load
Efficiency in any climate with an industry-leading PUE
High, mixed and variable rack densities of 1-50kW in the same row
Increase density without reconfiguring infrastructure or stranding capacity
Consume less space, electricity and water for significant cost savings
Integrates with water-cooled infrastructure to support supercomputing

 

Closed loop system, uses no outside air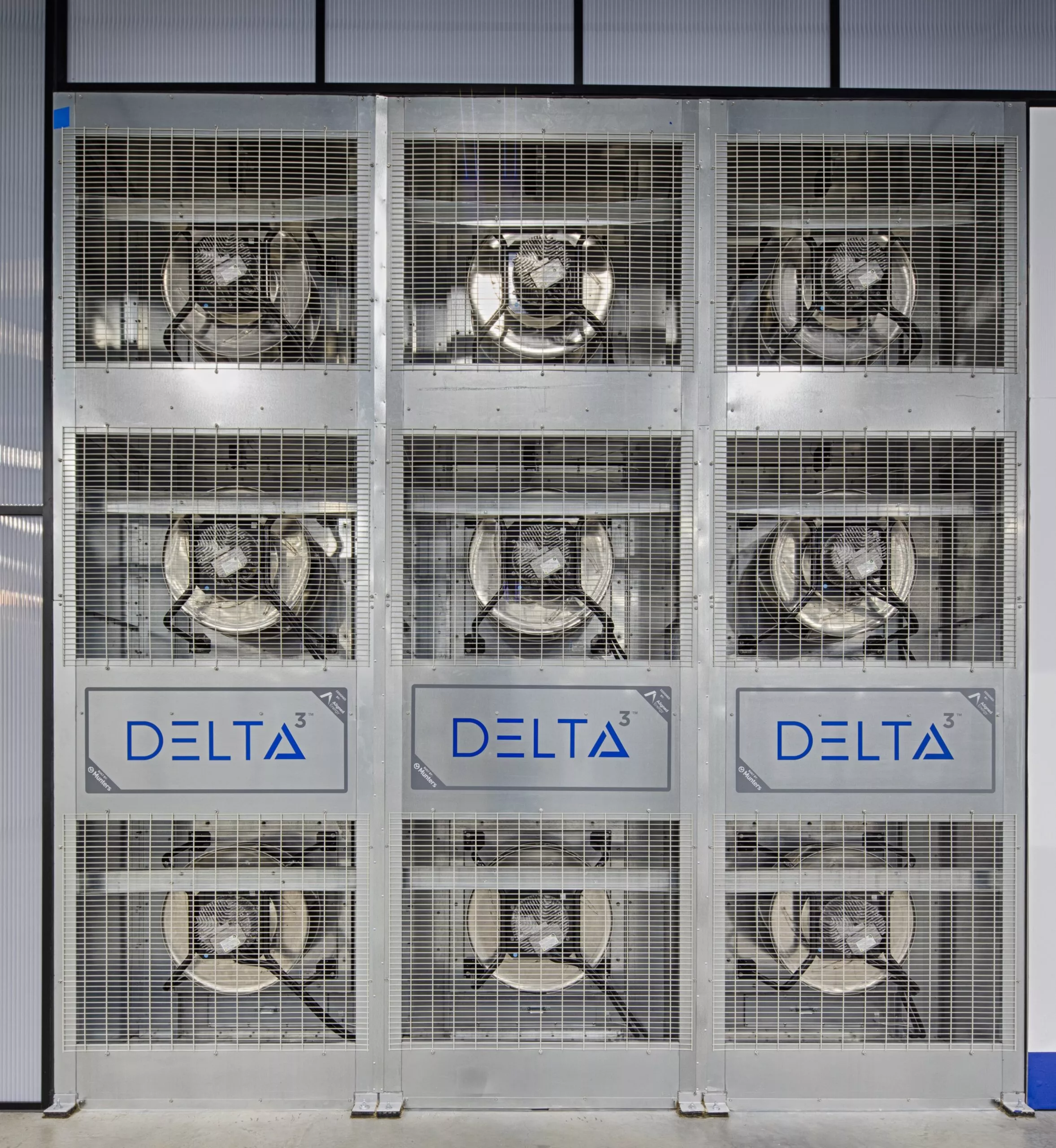 Case Study: Cooling the Supercomputers of Our Environmental Stewards
A government agency with thousands of engineers and scientists who use high-density supercomputing to predict and respond to climate change and other environmental challenges selected Aligned as its data center provider. 
Challenge: The customer was looking for a provider with an ability to understand their needs and work with different technology partners to provide an optimal solution that addressed its cooling and scalability challenges. The agency previously used rear-door heat exchangers to cool their environment. 
Solution: Aligned integrated our patented and award-winning Delta³ cooling technology with the agency's water-cooled infrastructure to accommodate the high temperatures associated with supercomputing. Aligned's cooling systems are designed to be easily, efficiently and cost-effectively configured for supercomputing.
Results: Aligned ultimately saved the government agency millions of dollars in upfront capital expenditures and provided it with the ability to scale their solution quickly, seamlessly and cost-effectively, as needed. In fact, Aligned gave the agency the scalability and flexibility to double their operations in the same space, along with the ability to grow into the solution over time, which will provide additional significant savings.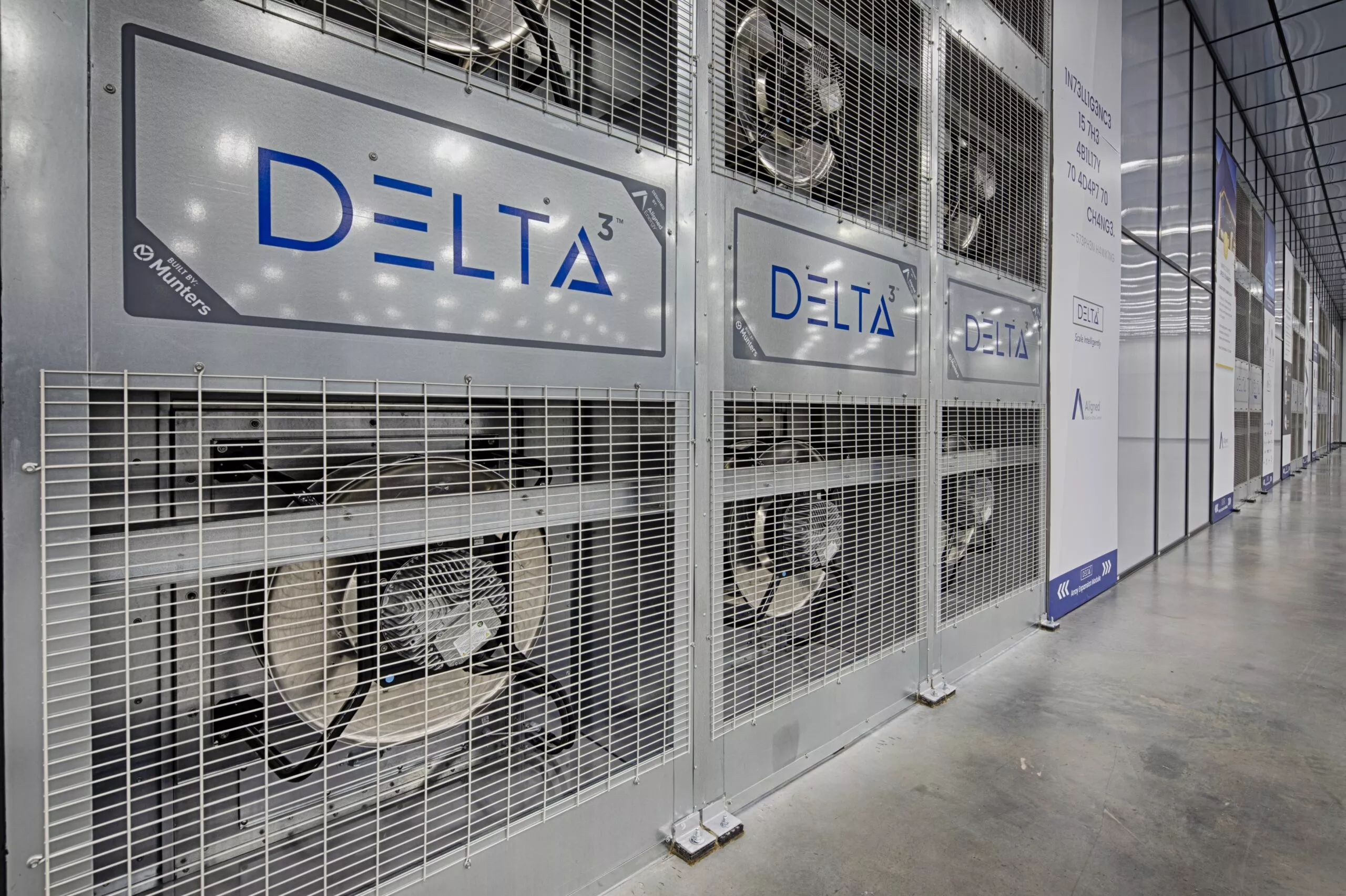 How the Delta³ Cooling System Works
Rather than pushing cold air into the data hall, Delta³ cooling technology captures and removes heat at its source, resulting in a hyper-scalable and ultra-efficient environment that dynamically adapts to your IT loads. The Delta³ design accommodates both new data centers and retrofit facilities, improving the efficiency of existing infrastructure. Delta³ also enables your data center to use less water, or run waterless, to meet your efficiency and sustainability objectives. Here's how it works.
Heat Absorption
Utilizing the buoyance of hot air and efficient coil technology, heat gets absorbed. The result is that fan power is reduced to 1% of IT load versus 10% for a typical CRAH unit. This provides great benefit to both the transporting and rejection of heat. The Delta³ removes heat at the source, drawing hot air from the rack and channeling it through coils.
Transport
The heat is transported to the fluid cooler where it is rejected to the atmosphere. This reduces the water flow requirements by 50%. Less water means less piping and pumping, resulting in a 75% reduction in piping costs.
Heat Rejection
Heat is absorbed and transported by the Delta³, but it is the fluid cooler that rejects the heat into the atmosphere. Even on the hottest day of the year, Aligned's cooling systems offer industry-leading PUE.
Water Mitigation
Delta³ can be combined with a state-of-the-art waterless heat rejection system to create a sustainable, waterless solution. This technology delivers meaningful efficiency enhancements across rising rack densities and next-generation workloads for maximum flexibility and adaptability, regardless of altitude or geographical climate zone.
Aligned's Patented, Award-winning Cooling System:
Requires up to 80% less energy, reducing tenant TCO
Consumes up to 85% less water with the ability to run waterless as required
Requires up to a 40% lower cost of infrastructure
The Delta³ Cooling Difference
Reliability
We deconstructed the standard chiller plant and put the major components in the most efficient and reliable places. Our Delta³ cooling technology requires minimal scheduled maintenance and is continually monitored with real-time data to provide our service department preventative maintenance alerts.
Hyper-Scalability
Our technology is incrementally scalable which allows you to deploy what you need, where, and when you need it, and reconfigure as your needs change. We pre-fabricate components for easy, fast and efficient deployment so you can scale vertically or horizontally and support 1-50kW per rack within the same row.
Responsiveness
IT loads can vary. Delta³ responds quickly and easily, optimizing in real-time. Our Delta³ arrays are close-coupled with the racks, enabling the heat removal system to instantly ramp up or down based on server demand. Our variable fan speeds and pumps respond in real-time to changing loads, dynamically addressing your needs today – and tomorrow.
Sustainability
Our Delta³ cooling systems deliver efficiency at any load in any climate to support your sustainability goals regardless of location. Utilizing less energy to reduce resource usage, Delta³ can also be combined with a waterless heat rejection system to eliminate water usage, reducing environmental impact and lowering your TCO.
Award-Winning
As a testament to Aligned's focus on innovation, energy efficiency and sustainability, our Delta³ cooling technology has received a number of awards. These recognitions include the Edison Award, which puts us in the ranks of game-changing companies like 3M, Caterpillar, and Tesla.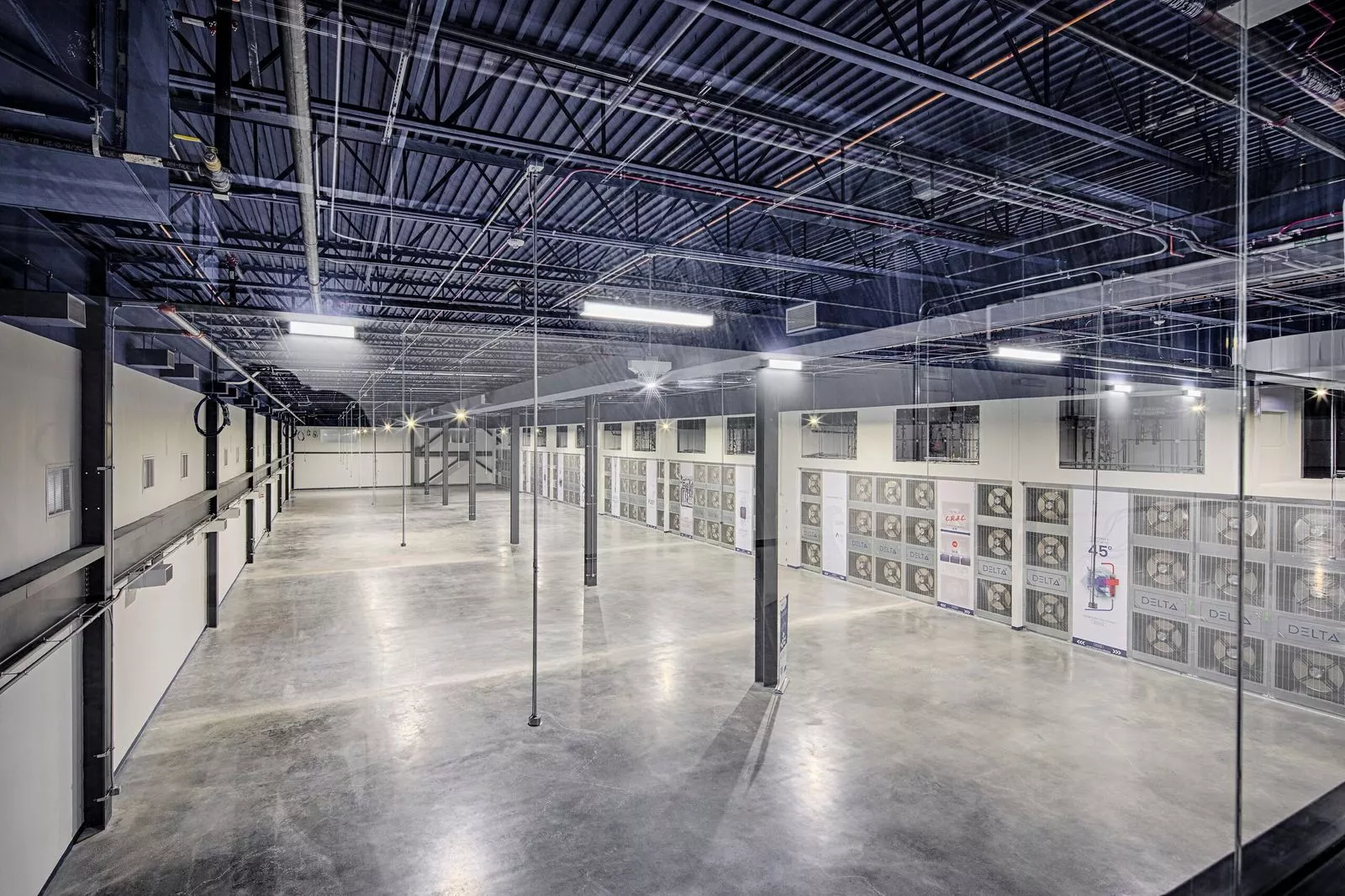 How to Take Advantage of Aligned's Future-Proof Cooling Technology

Whether you're expanding into new markets, or looking to make your existing facilities more efficient, Aligned's factory-built technology can help with your colocation, build-to-suit, retrofit, and upgrade needs. You can provision to your requirements today, and quickly add capacity on-demand as your needs evolve.
Scale Data Centers
Choose one of our data centers in Ashburn, VA, Chicago, IL, Dallas, TX, Phoenix, AZ, or Salt Lake City, UT.  Take advantage of industry-leading PUE and run 1-50 kW/rack and mix densities within the same row.
Powered Shell | Build-to-Scale
Need a new data center fast? You pick the spot, we'll bring the watts. Aligned designs and builds adaptive, efficient campuses and data centers that support massive scale, anywhere in the world.