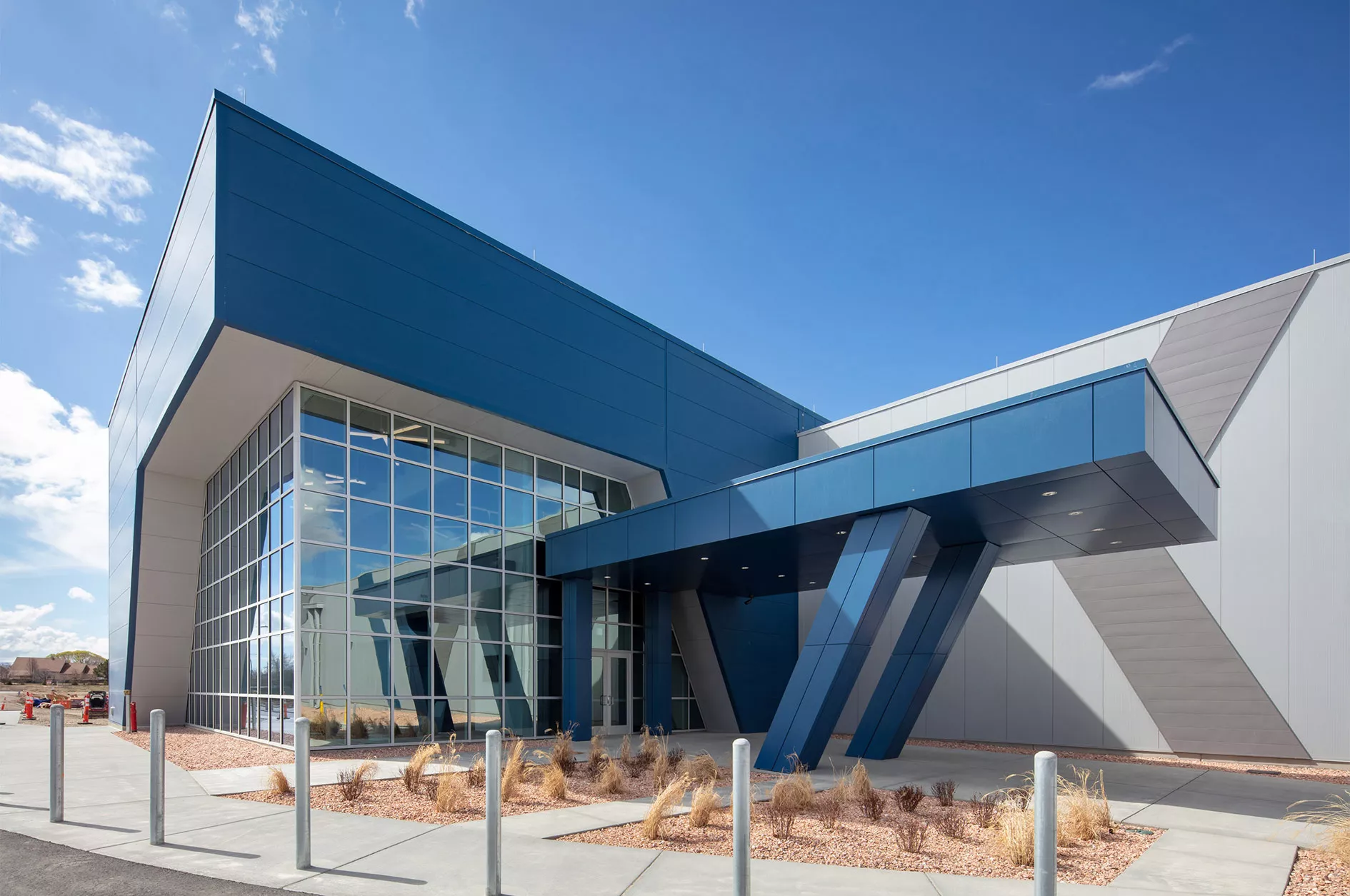 Salt Lake City, UT
Campus
Why Salt Lake City?
For Salt Lake City metro area data center customers, Utah tax incentives can translate into significant savings, making the "Silicon Slopes" one of the lowest total cost of ownership markets in the U.S.
The Salt Lake City Metro Area is a growing technology hub with extensive connectivity options, cloud availability, attractive alternative energy incentives, and flexible infrastructure tax credits. In pro-business Utah, qualified data center customers are exempt from sales tax on purchases of data center equipment with an economic life of at least one year that is used in their operations. 
The State of Utah also enjoys some of the lowest electricity and natural gas rates in the U.S., and renewable energy sources such as solar and wind are rapidly growing. Moreover, Utah is classified as a cold desert, and its low humidity levels enable data centers to employ ambient cooling, thus reducing cooling costs and total cost of ownership.
The state's low occurrence of natural and man-made catastrophic events, among the lowest in the nation, is also a key decision point for Salt Lake metro area data center customers, especially as compared to West Coast and Pacific Northwest.
Salt Lake City also possesses a highly capable workforce. A U.S. News & World Report study found that Utah has the second most educated population in the nation. The city's quality of life and cultural richness are renown. Previous host to the 2002 Winter Olympics, the skiing and snowboarding in the Salt Lake region are regarded as world class.
SLC-01 Data Center
Renovated in 2018
55-acre campus
Private, dedicated data center suites
Concrete slab-on-grade and structured steel
ASCE 7 occupancy category IV
Wind importance factor of 1.15
Bays with delivery platform and equipment trap
Dedicated office space for rent
Shared conference rooms and drop-in office pods
24x7x365 accessibility
Industry-leading PUE
Security & Fire Protection
Impasse steel security fencing with laser intrusion detection
Five-layer security design, motorized gates
Card reader access
24x7x365 on-site security guards
Multiple checkpoints: mantraps, dual authentication (biometrics)
Separately zoned data halls
Very Early Smoke Detection Apparatus (VESDA)
Dual interlock pre-action system
Connectivity & Power
Two diverse points of entry, per build
Carrier-neutral
On-net: Cogent, Comcast, FirstDigital Telecom,

 

Lumen, PacketFabric, UTOPIA Fiber, Zayo, and Verizon
Near-net: Comcast
Four diverse meet-me rooms
Diverse and dedicated substations
N+1 power generation
Redundant A+B distribution
Revenue-grade metering
Supports up to 50 kW per rack
Configurable to client needs (N, N+1, 2N)
Sustainability
Uses up to 85% less water
Uses up to 80% less power
100% renewable energy available
Industry-leading PUE, WUE and CUE
Cooling
Our hot aisle containment strategy absorbs heat at its source,

 

supporting standard and high power densities,

 

allowing you to scale vertically and horizontally without stranding capacity
Compliance
System and Organization Control (SOC) 2 Type 2 and SOC 1 Type 2
PCI DSS
HIPAA
HITECH
NIST 800-53
ISO 27001:2013
Uptime Institute M&O certified
SLC-01 Data Center Photos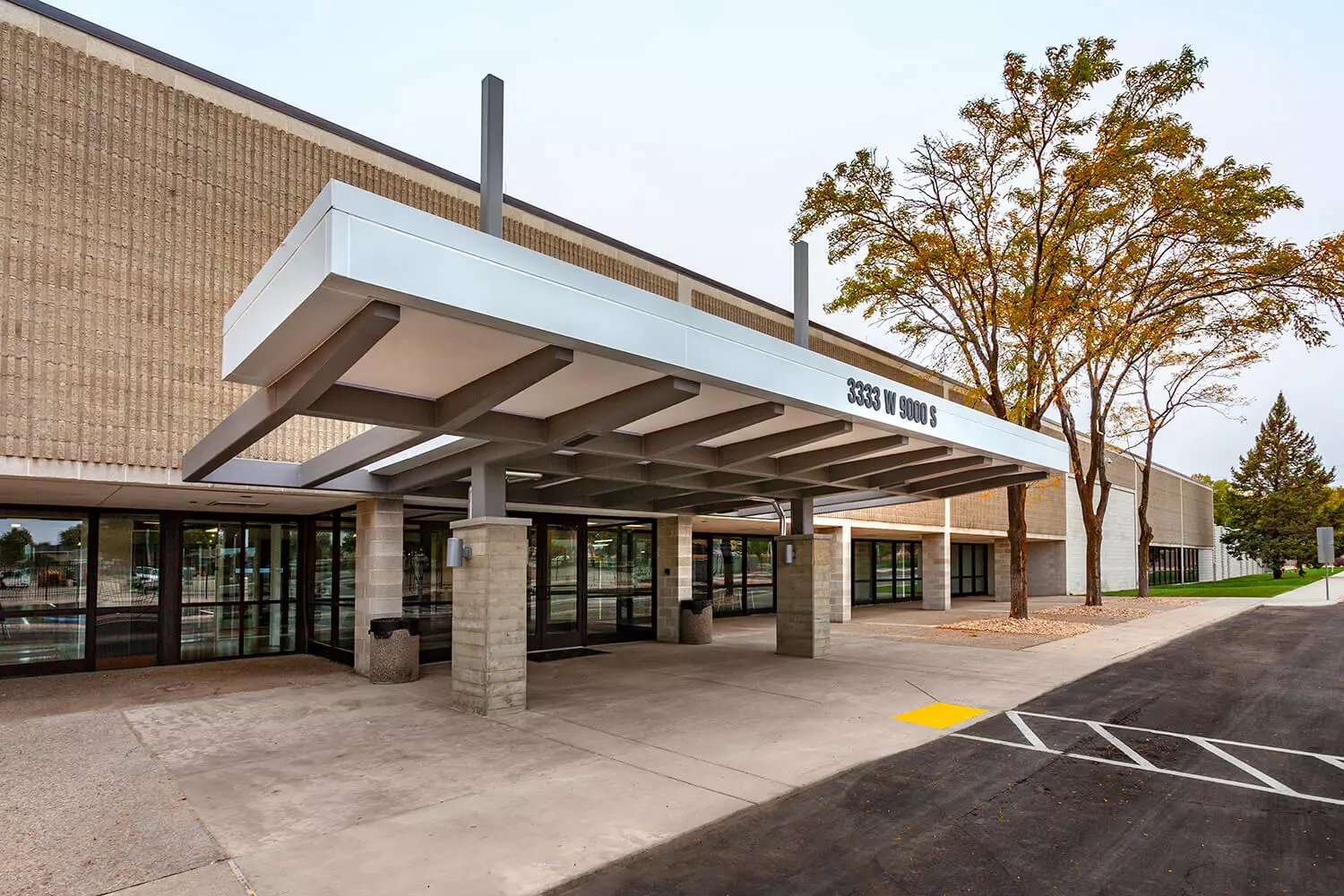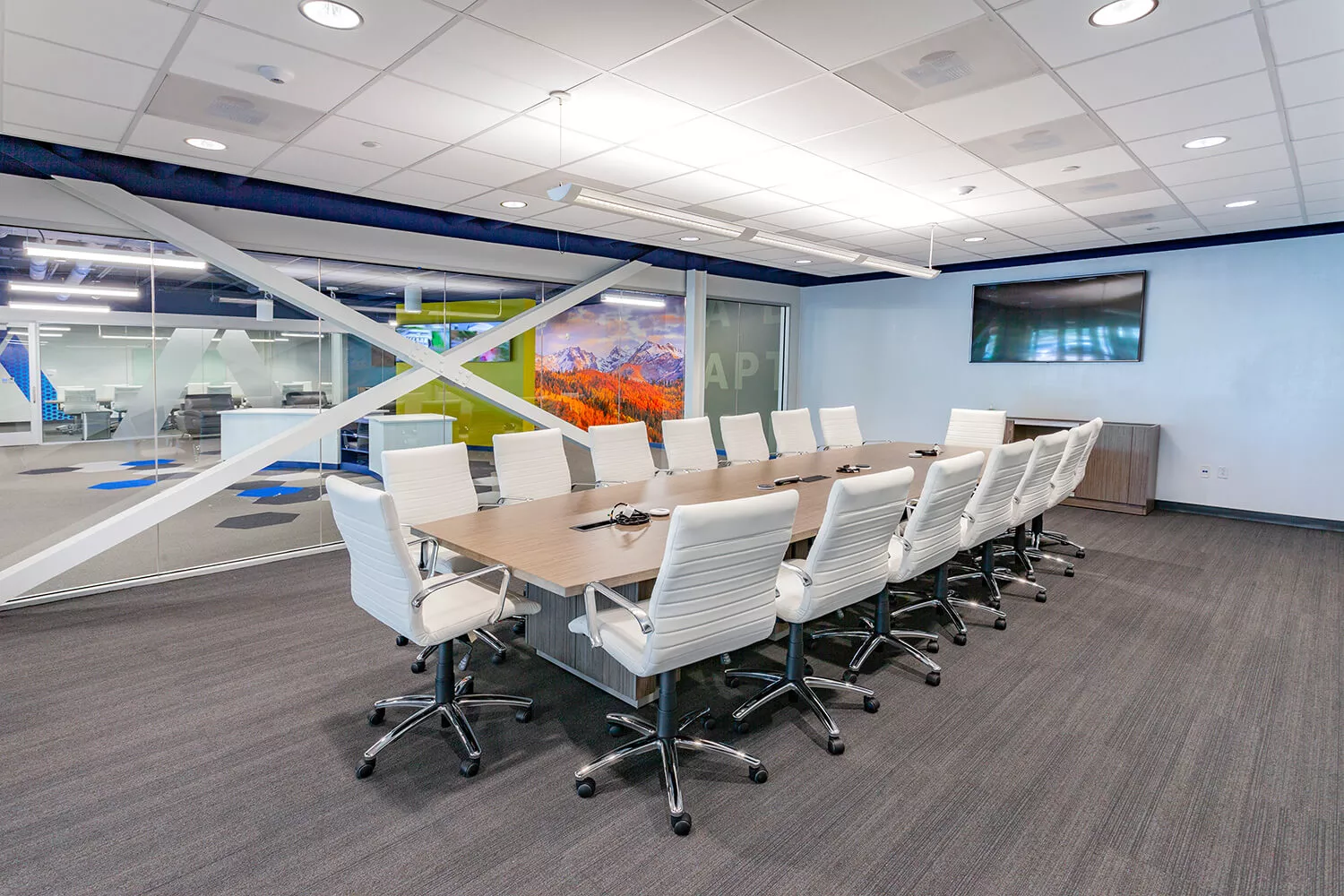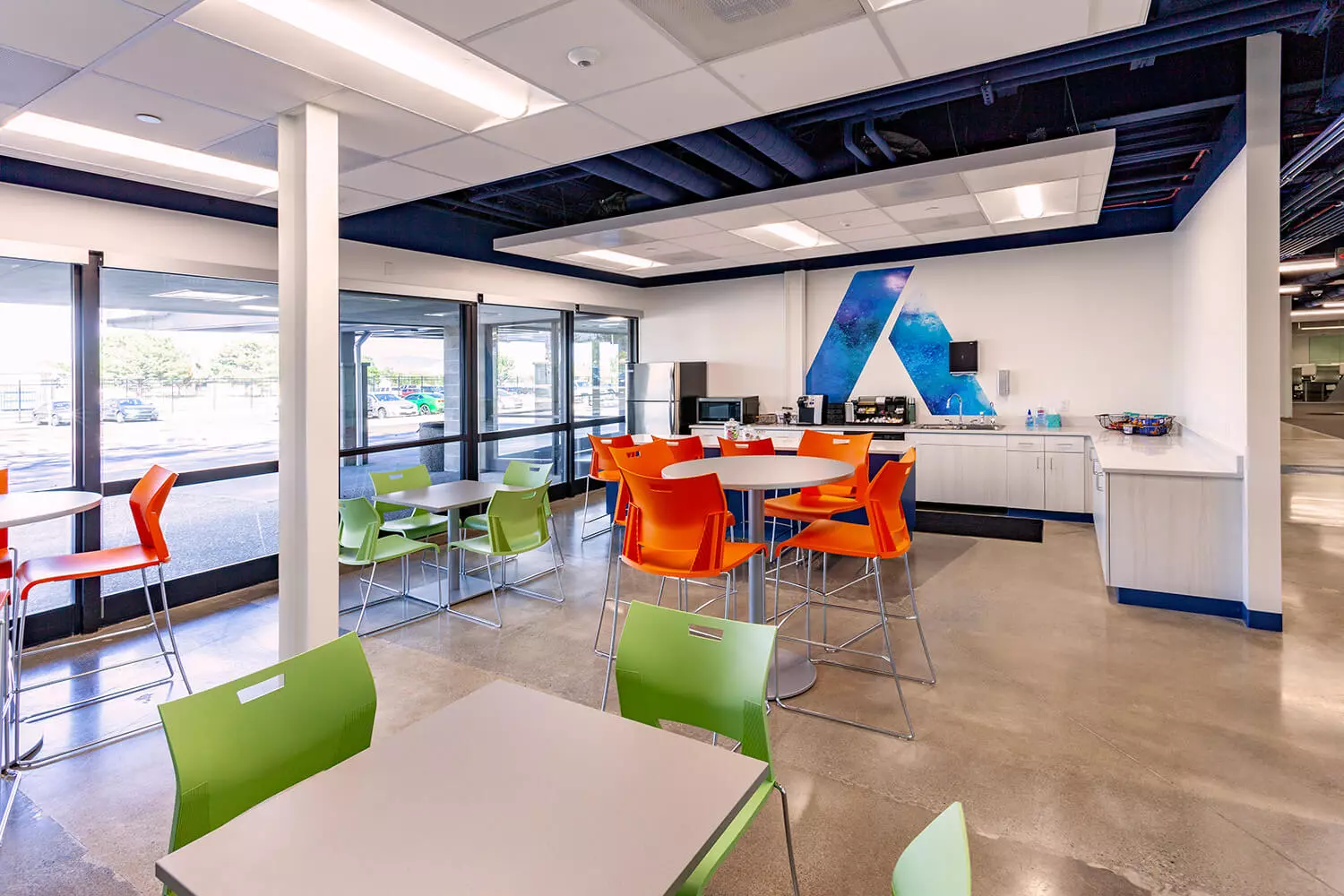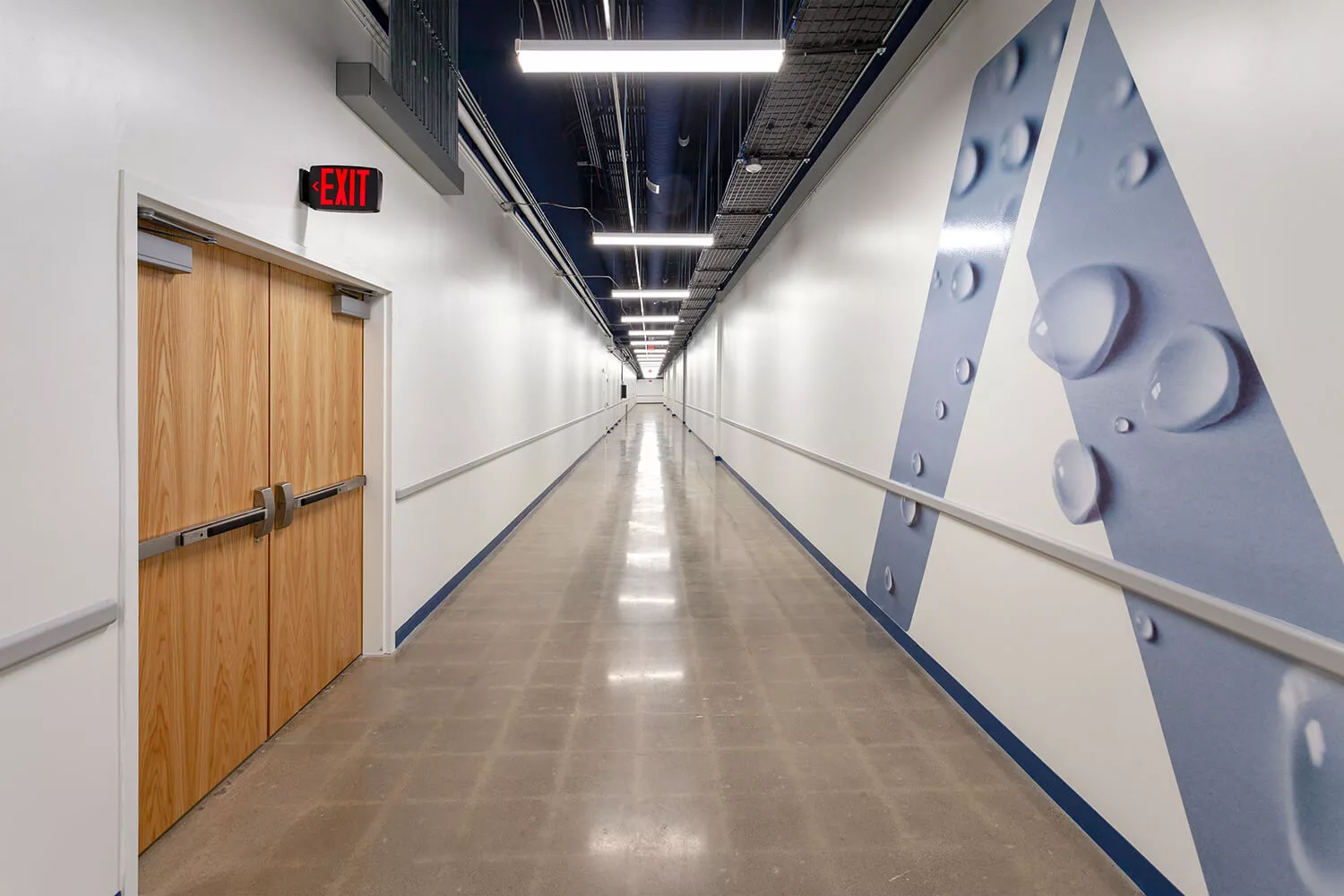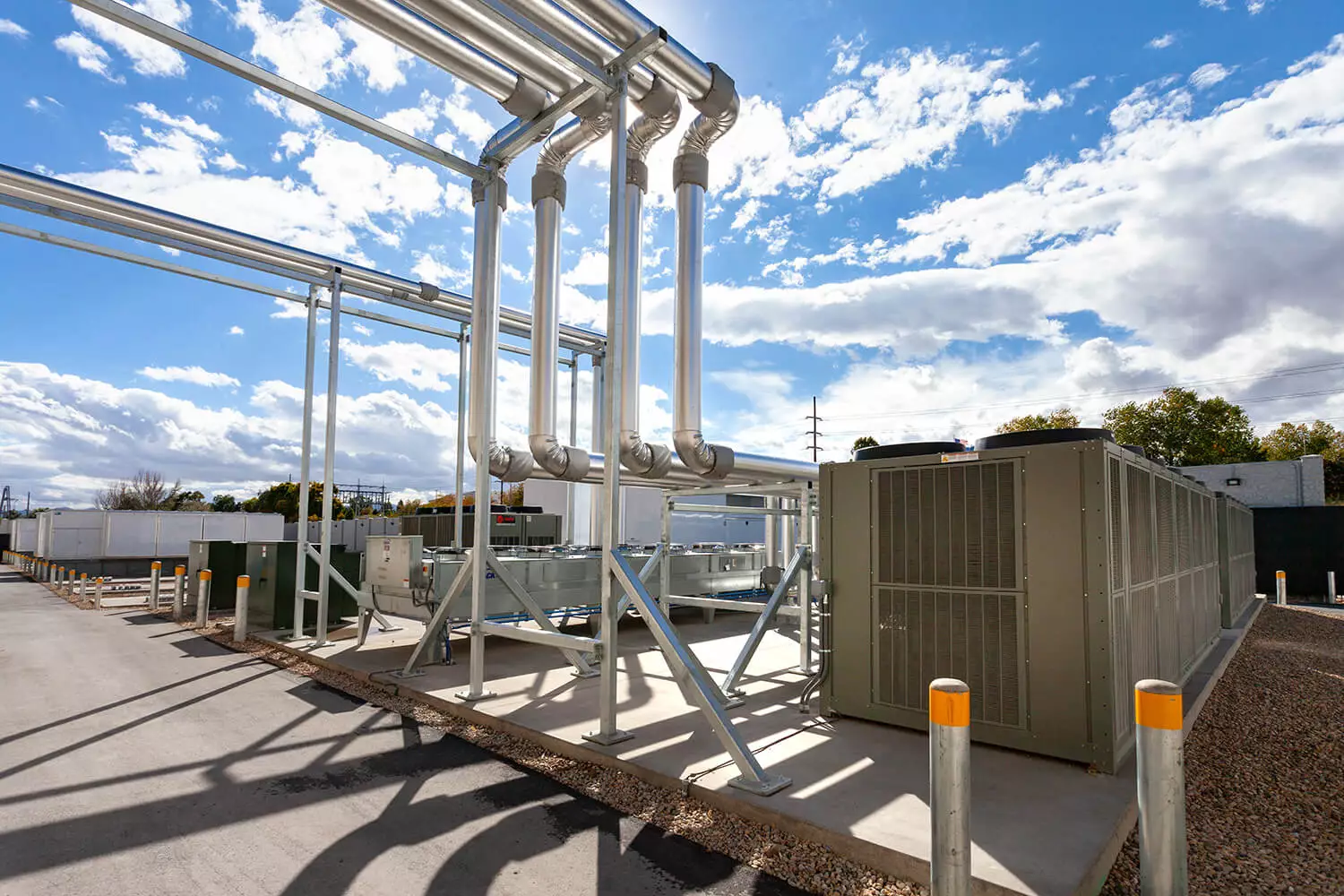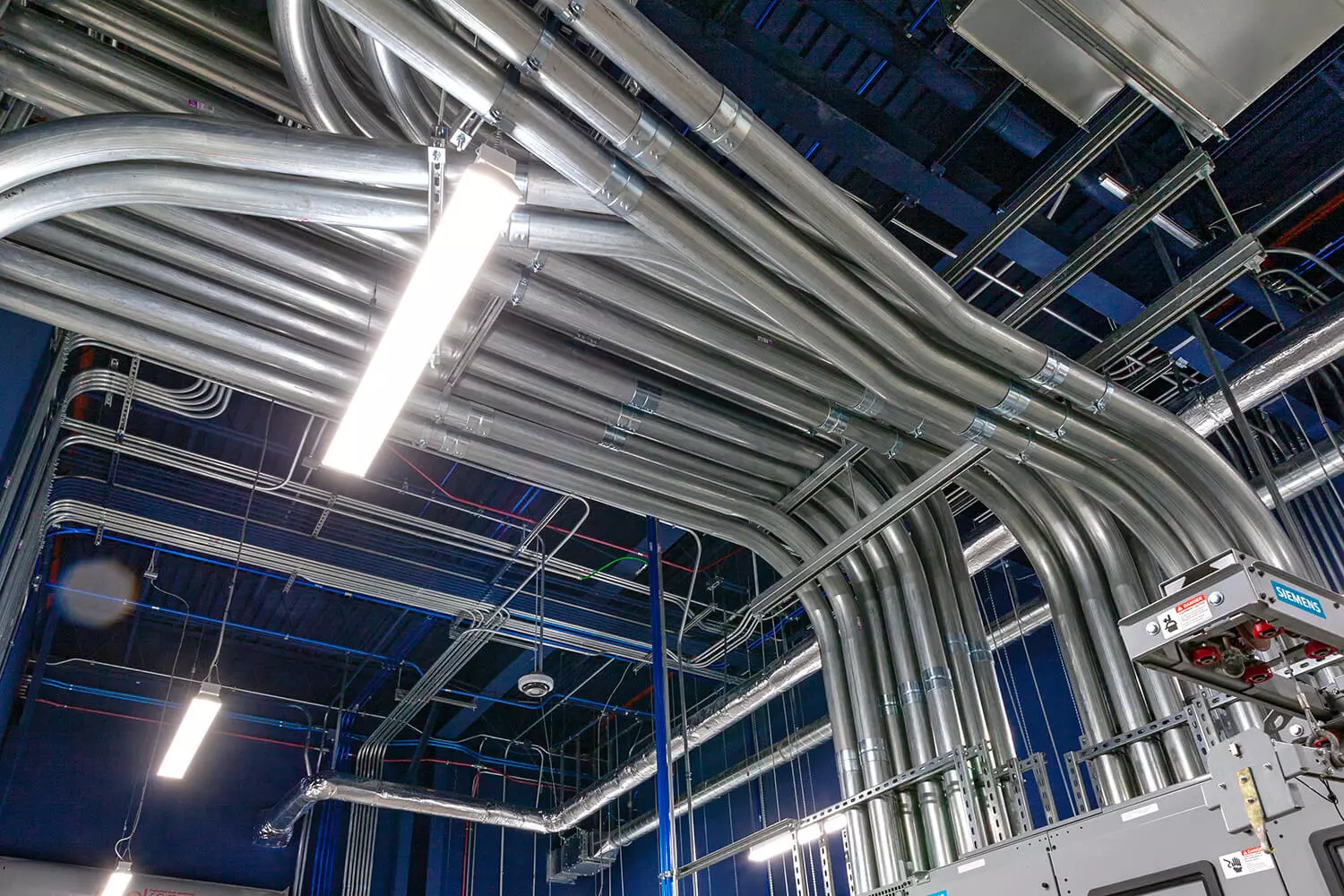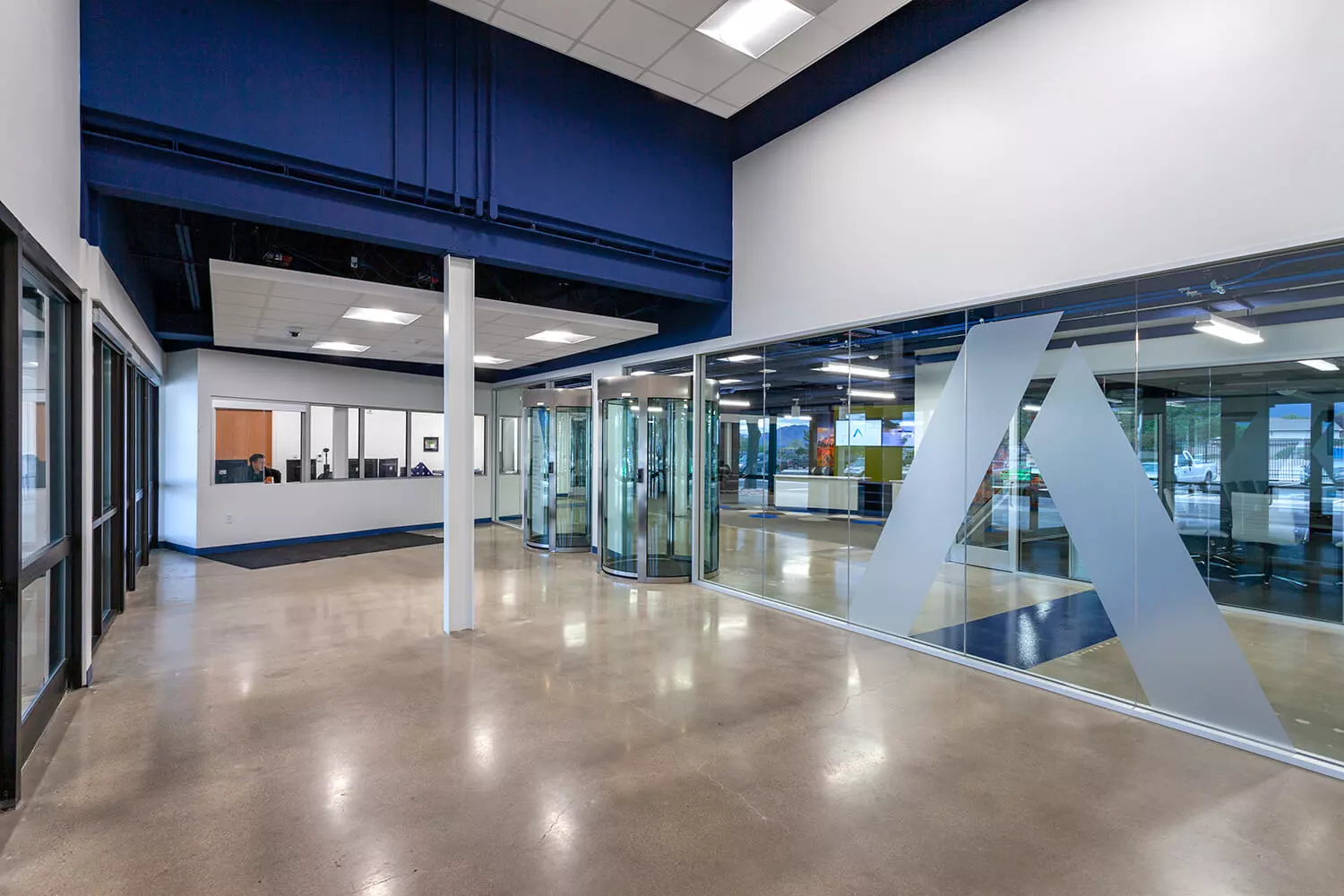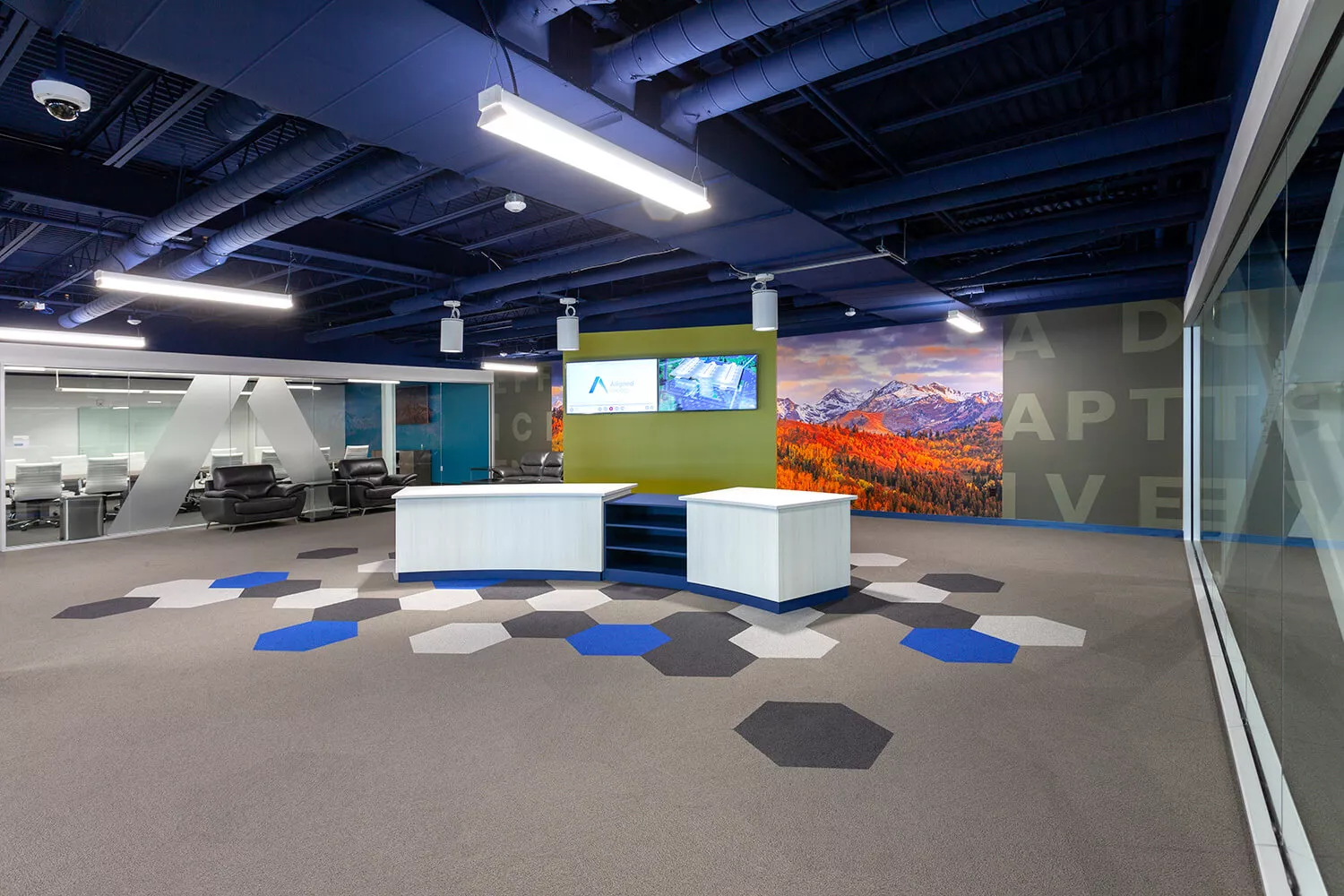 SLC-02 Data Center
Completed in 2021
Expandable to 60 MW
Private, dedicated data center suites
Two interconnected multi-tenant buildings
ASCE 7 occupancy category IV data hall FM-120 and office FM-90 roof lift ratings
Wind importance factor of 1.15
Bays with delivery platform and equipment trap
Dedicated office space for rent
Shared conference rooms and drop-in office pods
24x7x365 accessibility
Concrete slab-on-grade and structured steel
Industry-leading PUE
Security & Fire Protection
Impasse steel security fencing with laser intrusion detection
Five-layer security design; motorized gates
Card reader access
24x7x365 on-site security guards
Multiple checkpoints: mantraps, dual authentication (biometrics)
Connectivity & Power
Two diverse points of entry, per build
Carrier-neutral
On-net: CenturyLink, Cogent, Comcast, FirstDigital Telecom, UTOPIA Fiber and Zayo
Near-net: Comcast
Four diverse meet-me rooms
Diverse and dedicated substations
N+1 power generation
Redundant A+B distribution
Revenue-grade metering
Up to 50 kW per rack
Configurable to client needs(i.e., N, N+1, 2N)
Sustainability
Uses up to 85% less water
Uses up to 80% less power
100% renewable energy available
Industry-leading PUE, WUE and CUE
Cooling
Our hot aisle containment strategy absorbs heat at its source –supporting standard and high power densities and allowing you to scale vertically and horizontally – without stranding capacity
Compliance
System and Organization Control (SOC) 2 Type 2 and SOC 1 Type 2
PCI DSS
HIPAA
HITECH
NIST 800-53
ISO 27001:2013
SLC-02 Data Center Photos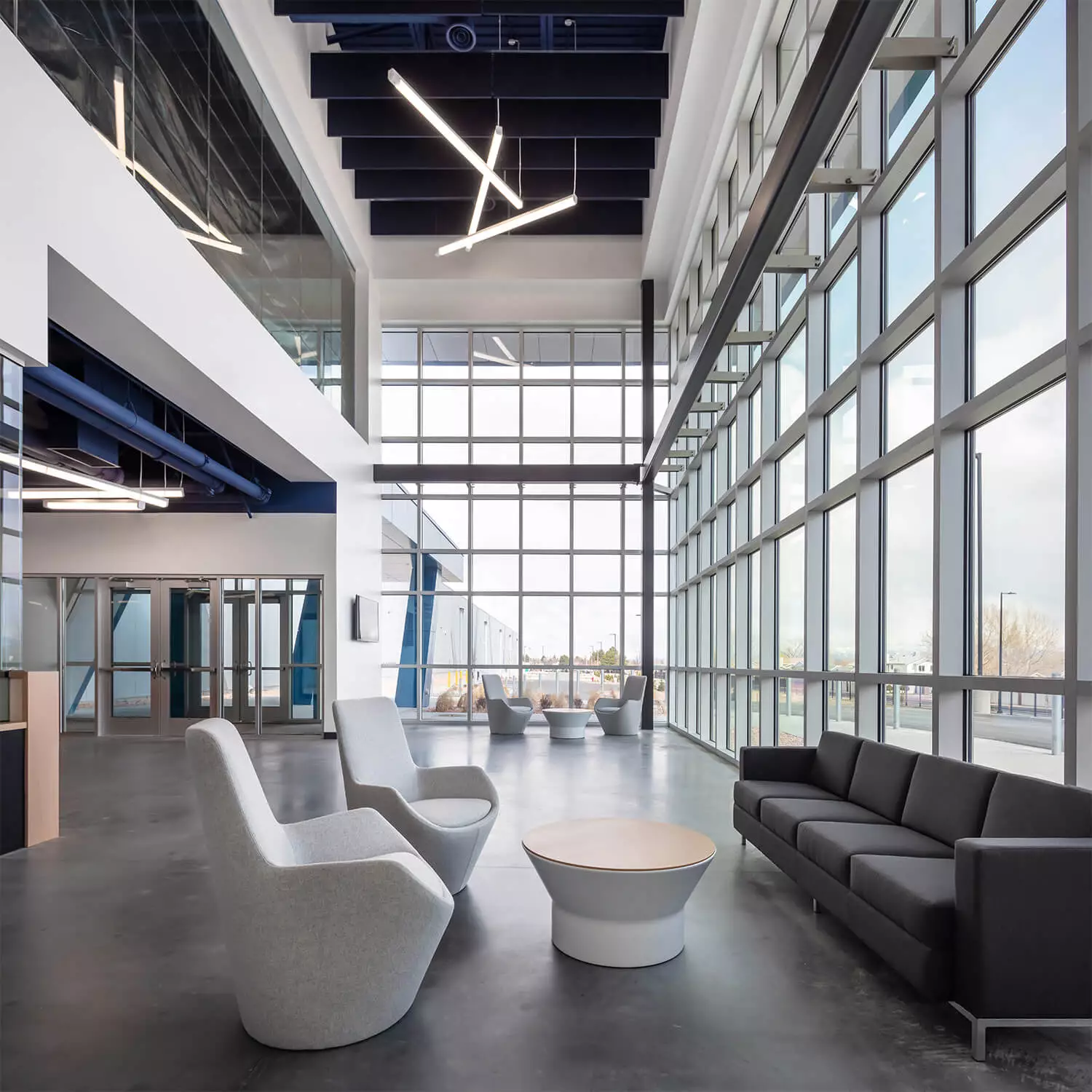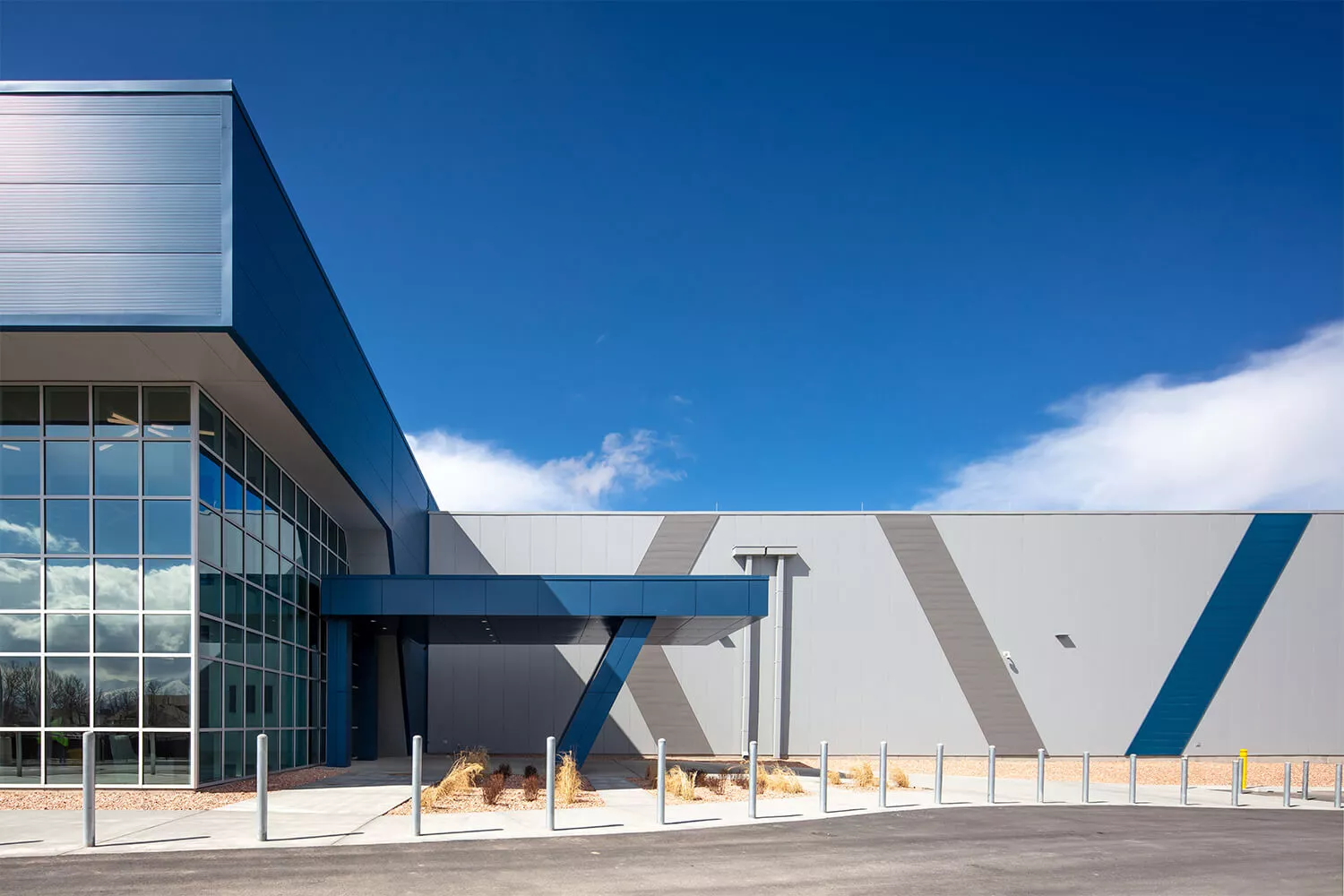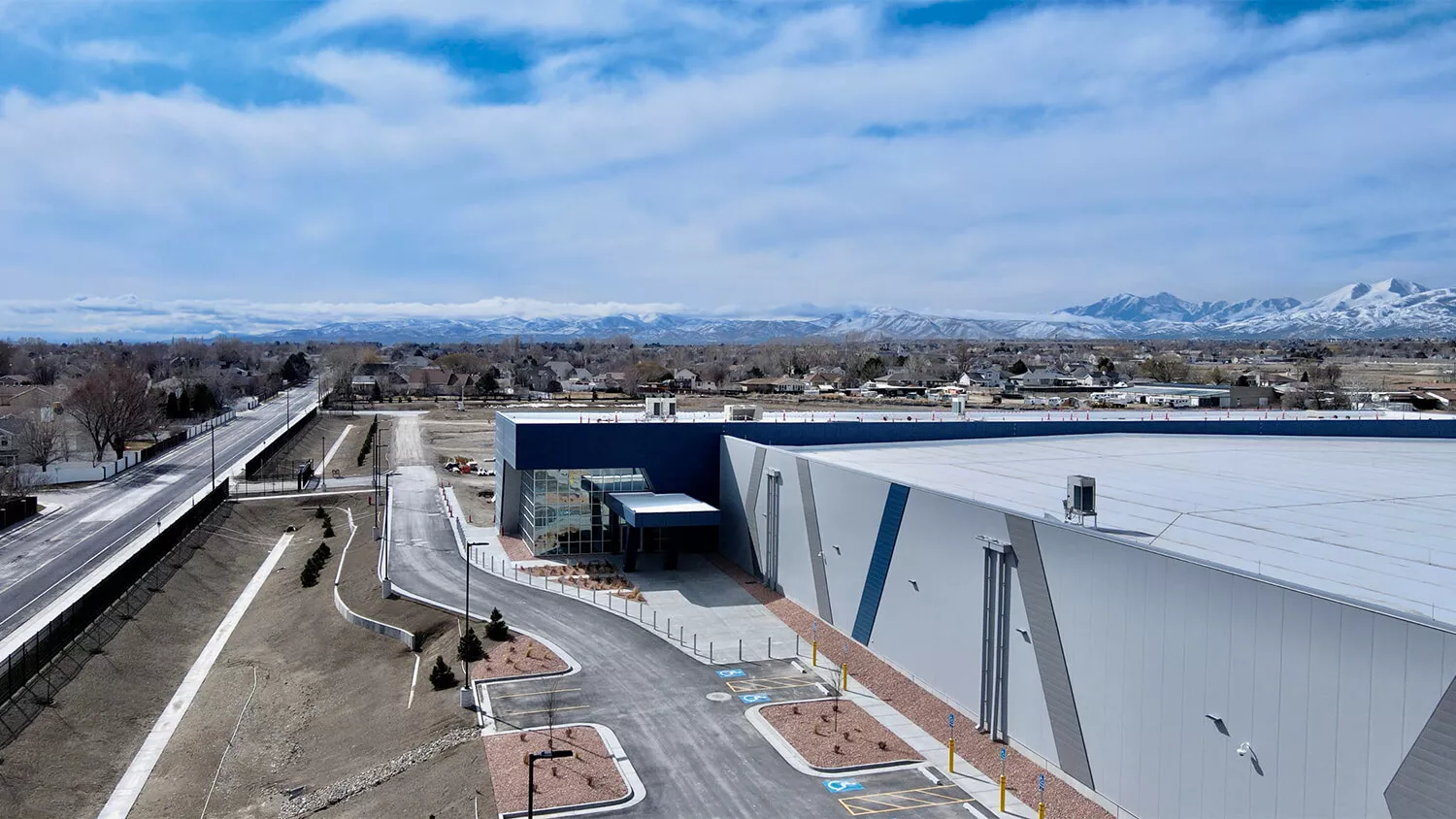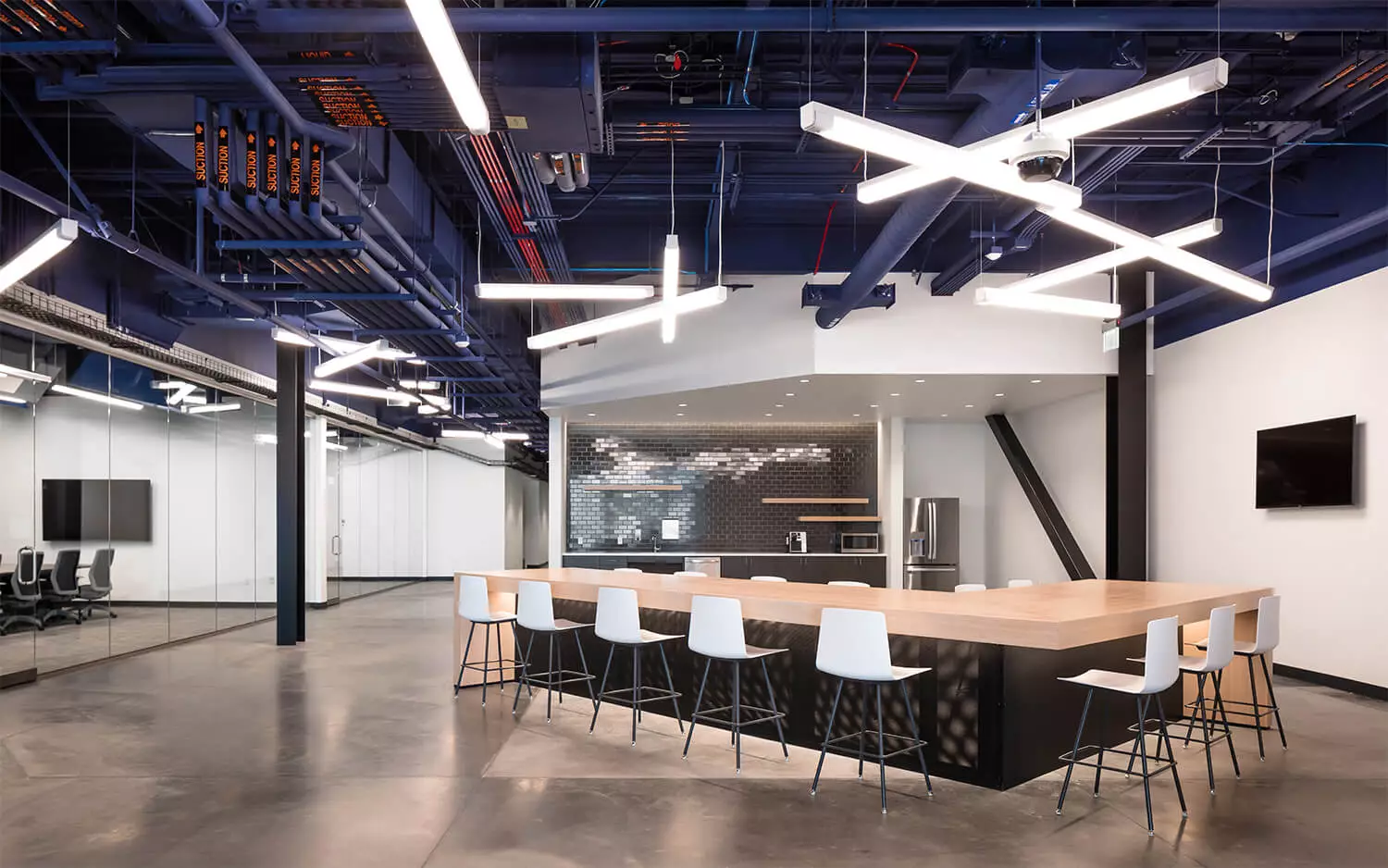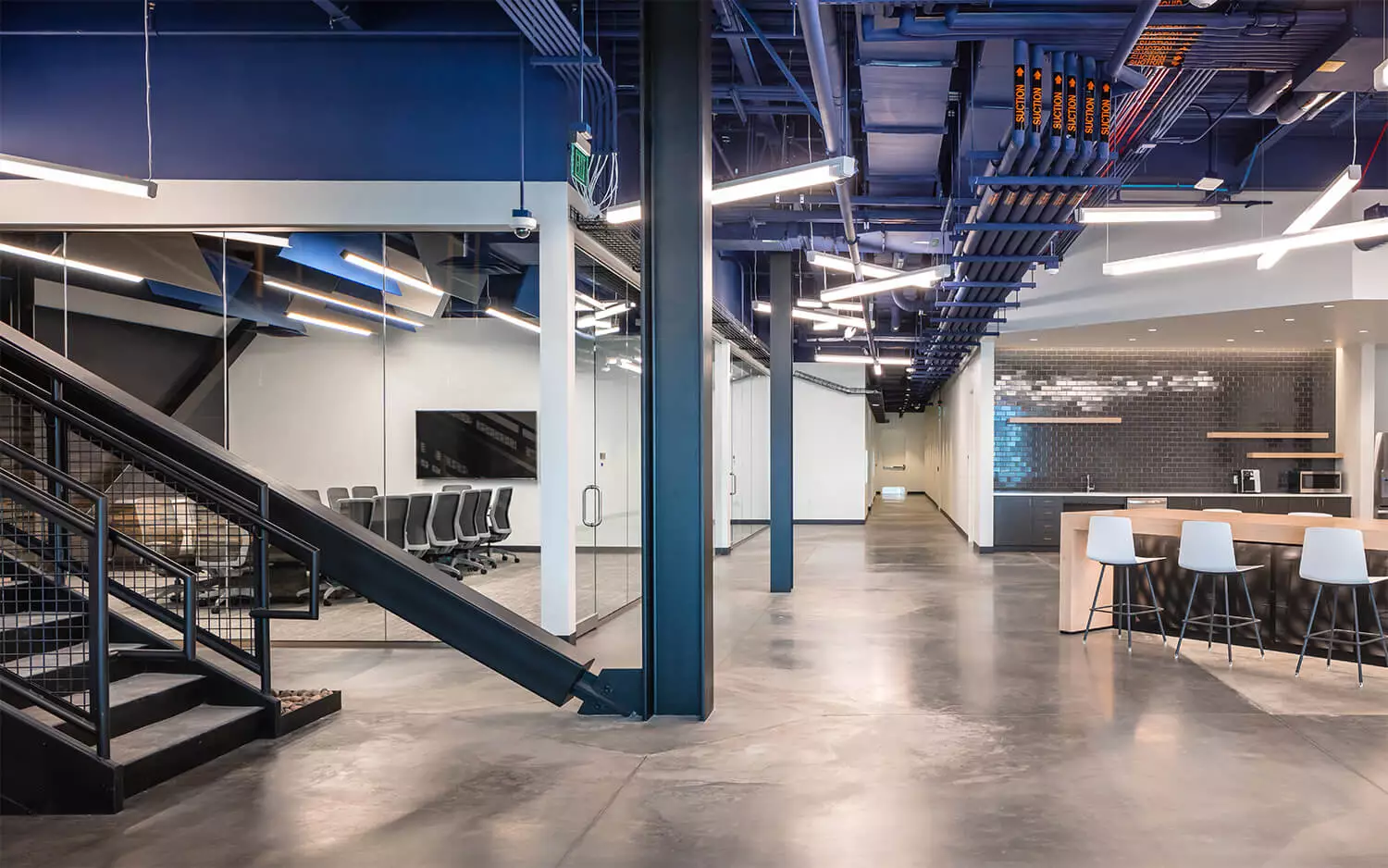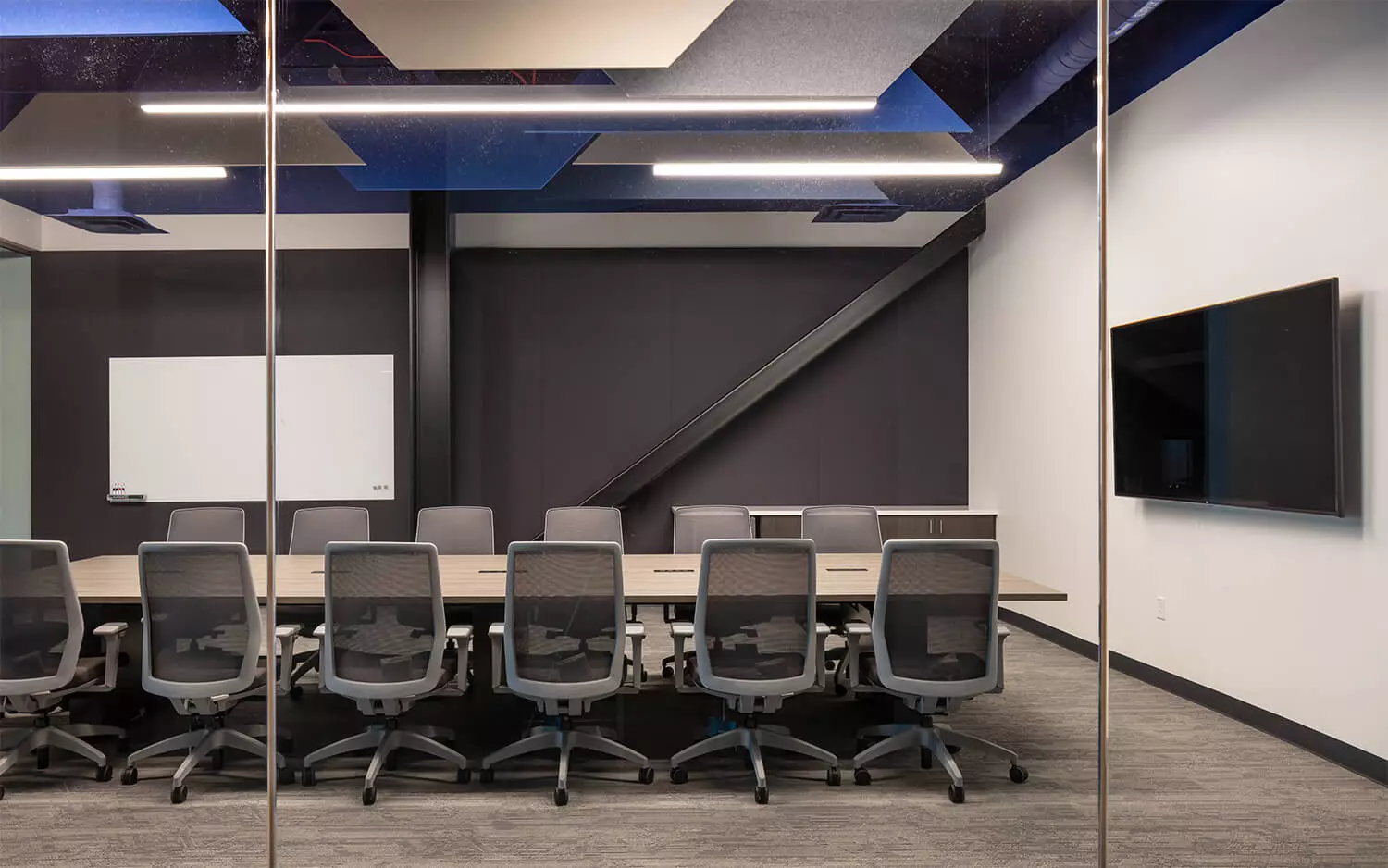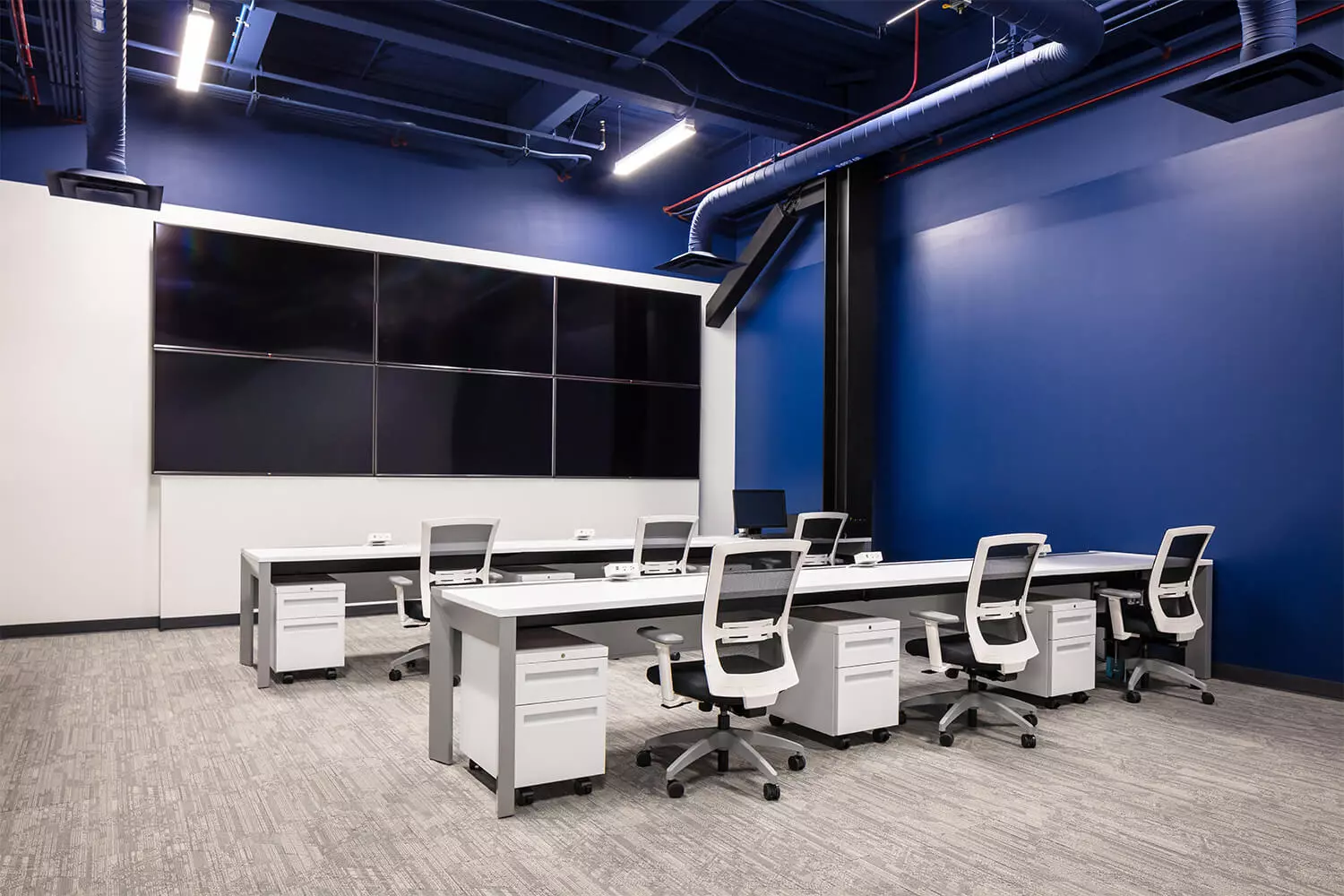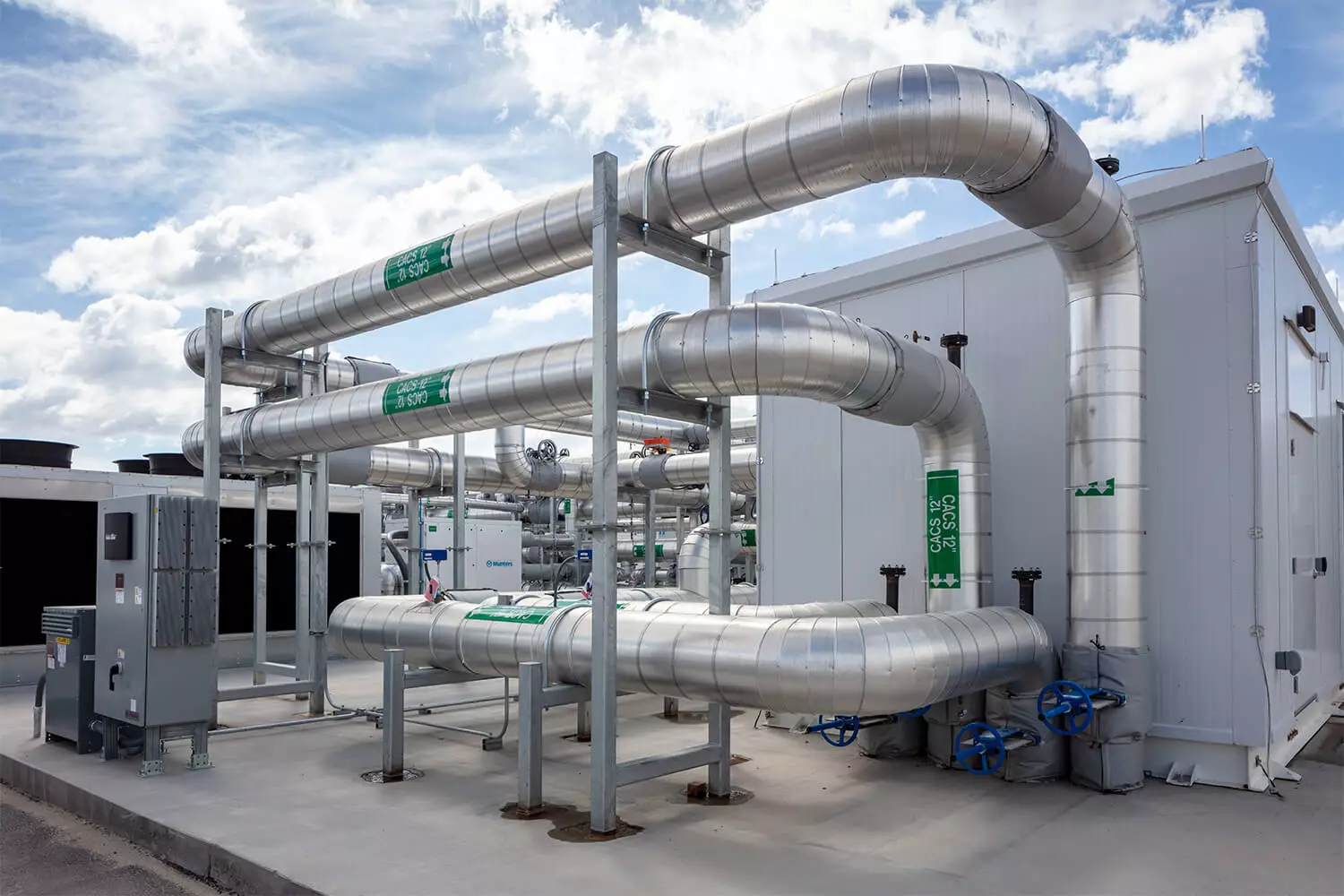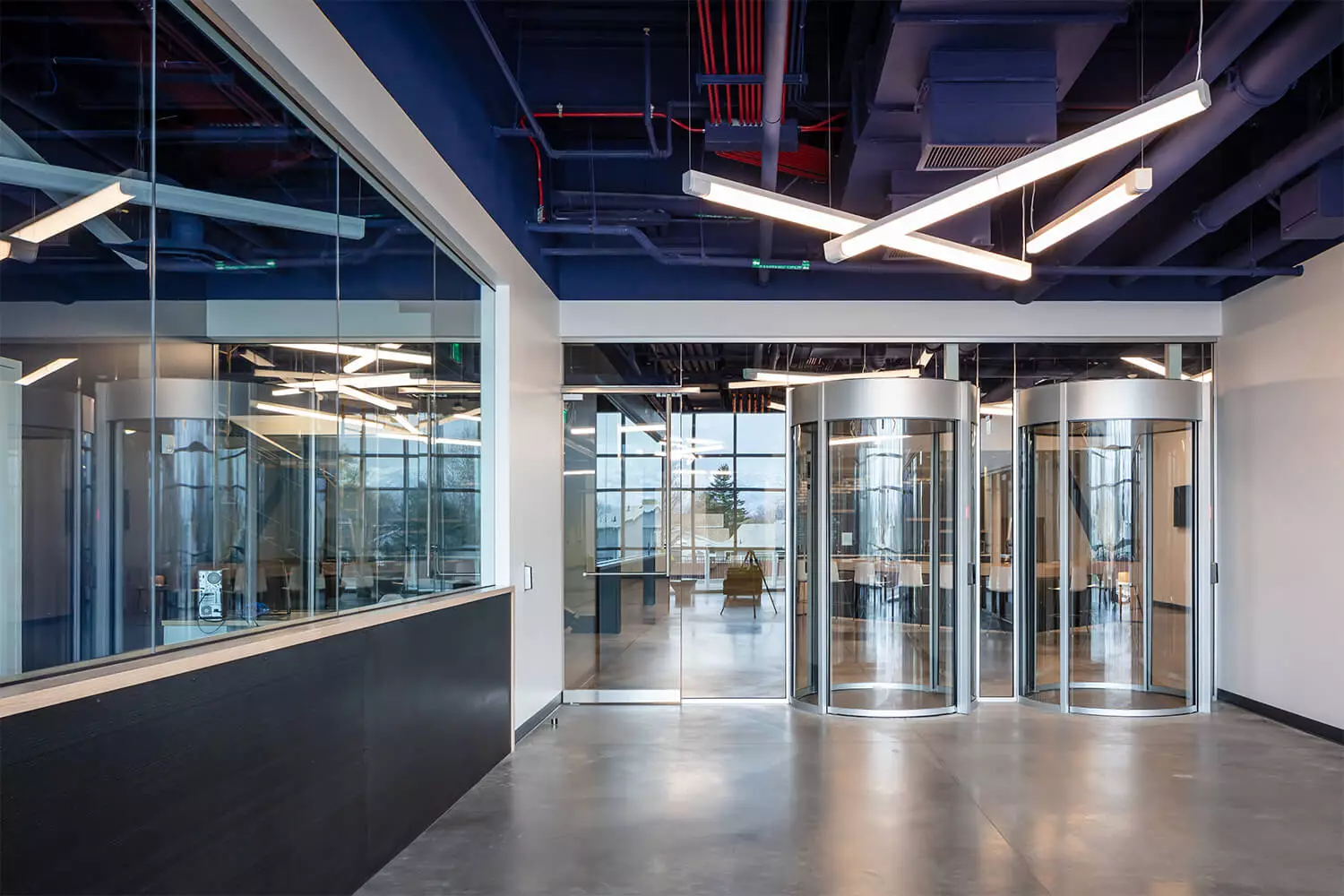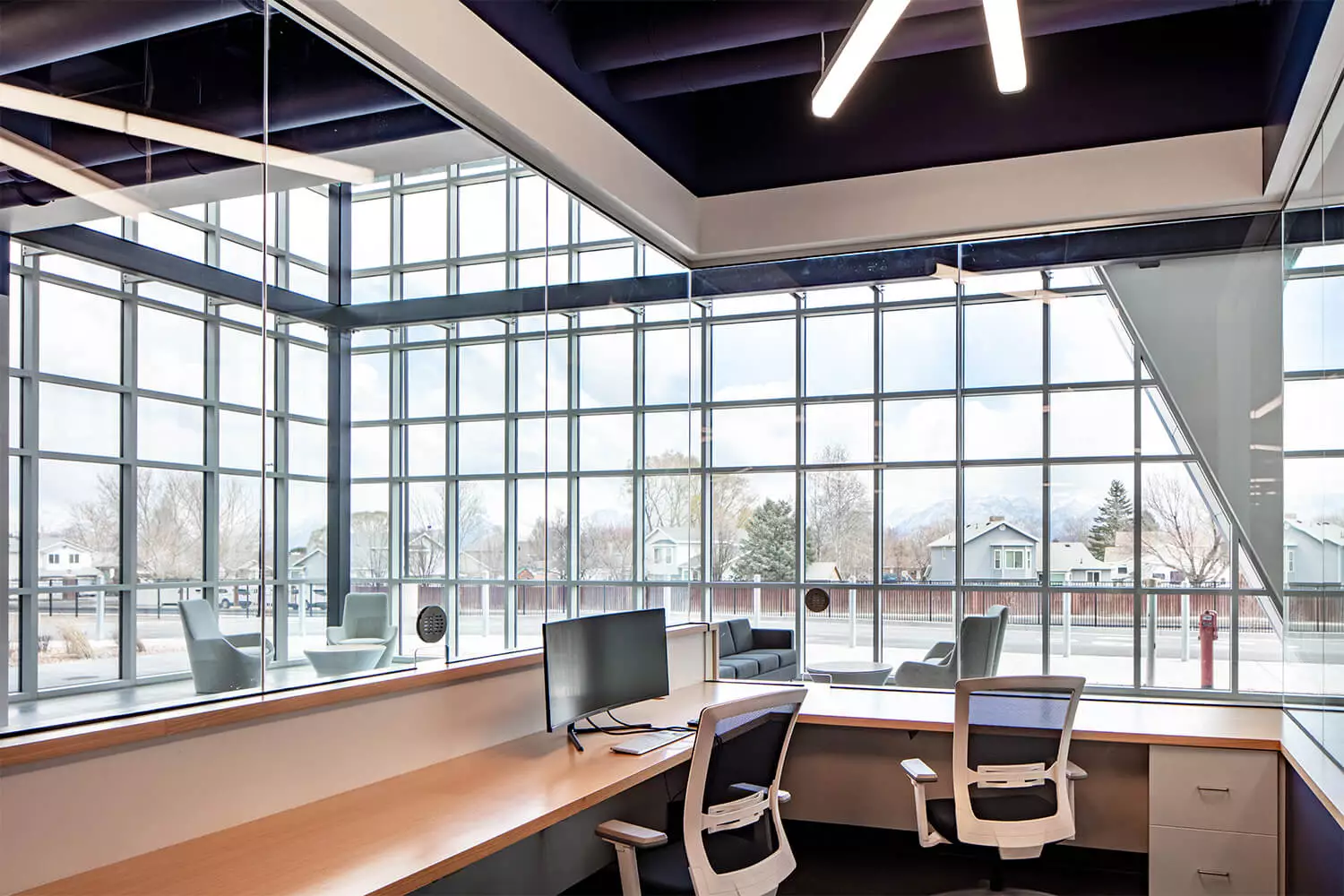 Security & Fire Protection
Impasse steel security fencing with laser intrusion detection
Five-layer security design; motorized gates
Card reader access
24x7x365 on-site security guards
Multiple checkpoints: mantraps, dual authentication (biometrics)
Sustainability
Uses up to 85% less water
Uses up to 80% less power
100% renewable energy available
Industry-leading PUE, WUE and CUE
Cooling
Our hot aisle containment strategy absorbs heat at its source –supporting standard and high power densities and allowing you to scale vertically and horizontally – without stranding capacity
Compliance
System and Organization Control (SOC) 2 Type 2 and SOC 1 Type 2
PCI DSS
HIPAA
HITECH
NIST 800-53
ISO 27001:2013
Security & Fire Protection
Impasse steel security fencing with laser intrusion detection
Five-layer security design; motorized gates
Card reader access
24x7x365 on-site security guards
Multiple checkpoints: mantraps, dual authentication (biometrics)
Sustainability
Uses up to 85% less water
Uses up to 80% less power
100% renewable energy available
Industry-leading PUE, WUE and CUE
Cooling
Our hot aisle containment strategy absorbs heat at its source –supporting standard and high power densities and allowing you to scale vertically and horizontally – without stranding capacity
Compliance
System and Organization Control (SOC) 2 Type 2 and SOC 1 Type 2
PCI DSS
HIPAA
HITECH
NIST 800-53
ISO 27001:2013
Location
3333 W 9000 S
West Jordan, UT 84088
What's Inside
Cooling Infrastructure
Delta³™ technology supports mixed density deployments up to 50 kW per rack
Power Distribution
Flexible, modular equipment designed for hyper-scalability,
resiliency and 100% uptime
Sustainability
Ultra-efficient, rapidly deployable infrastructure with renewable power options
Operational Excellence
Customer-driven team,
offering remote hands assistance for enterprises
Customer Portal
Real-time visibility and control
of your infrastructure
Security and Compliance
Multi-layered physical security
and stringent data protection standards