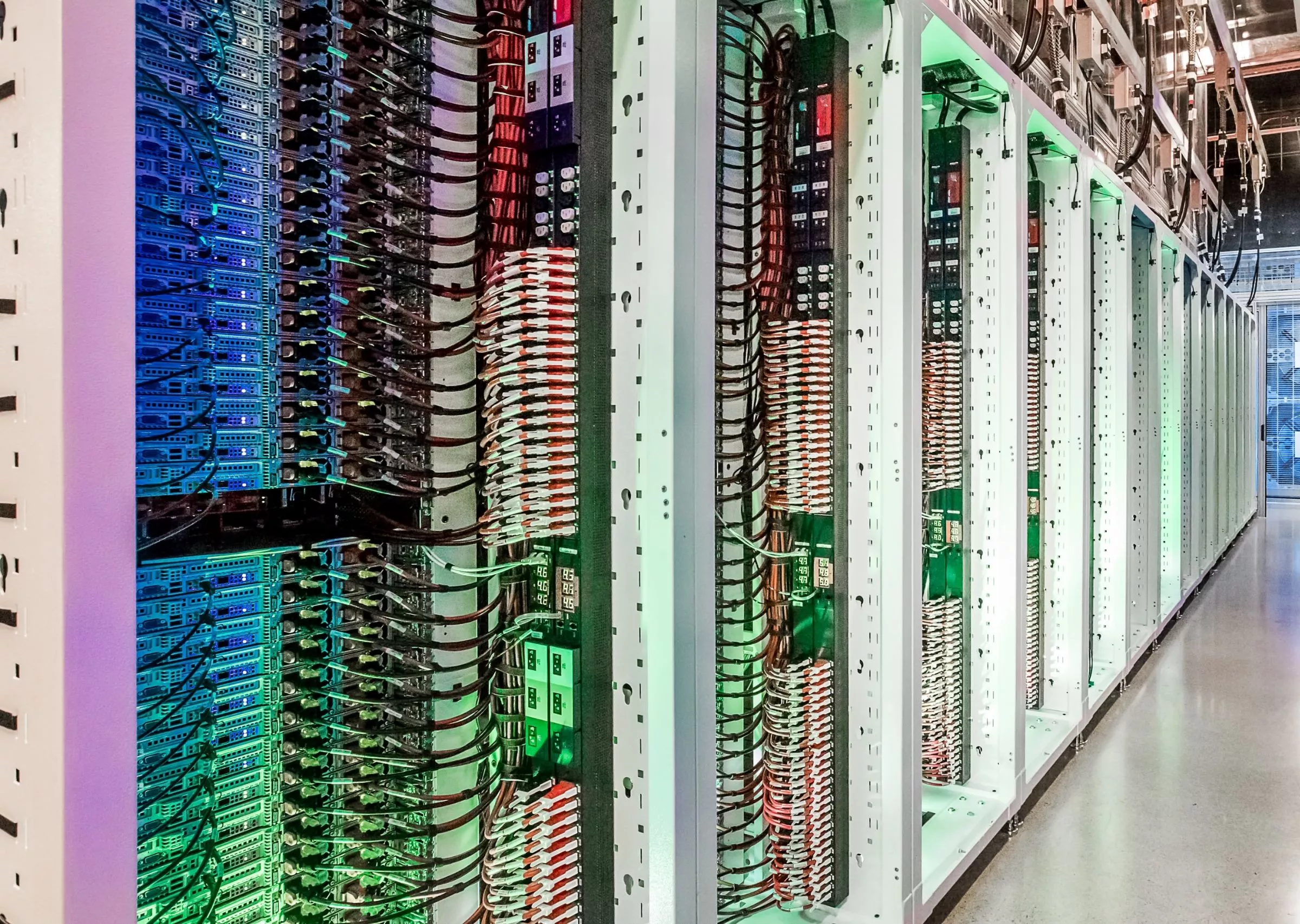 Adaptive data centers delivered at maximum speed in strategic locations
Enterprises and hyperscalers rely on us to deliver adaptive, sustainable data center solutions that deploy rapidly, scale dynamically, reduce risk, and operate reliably.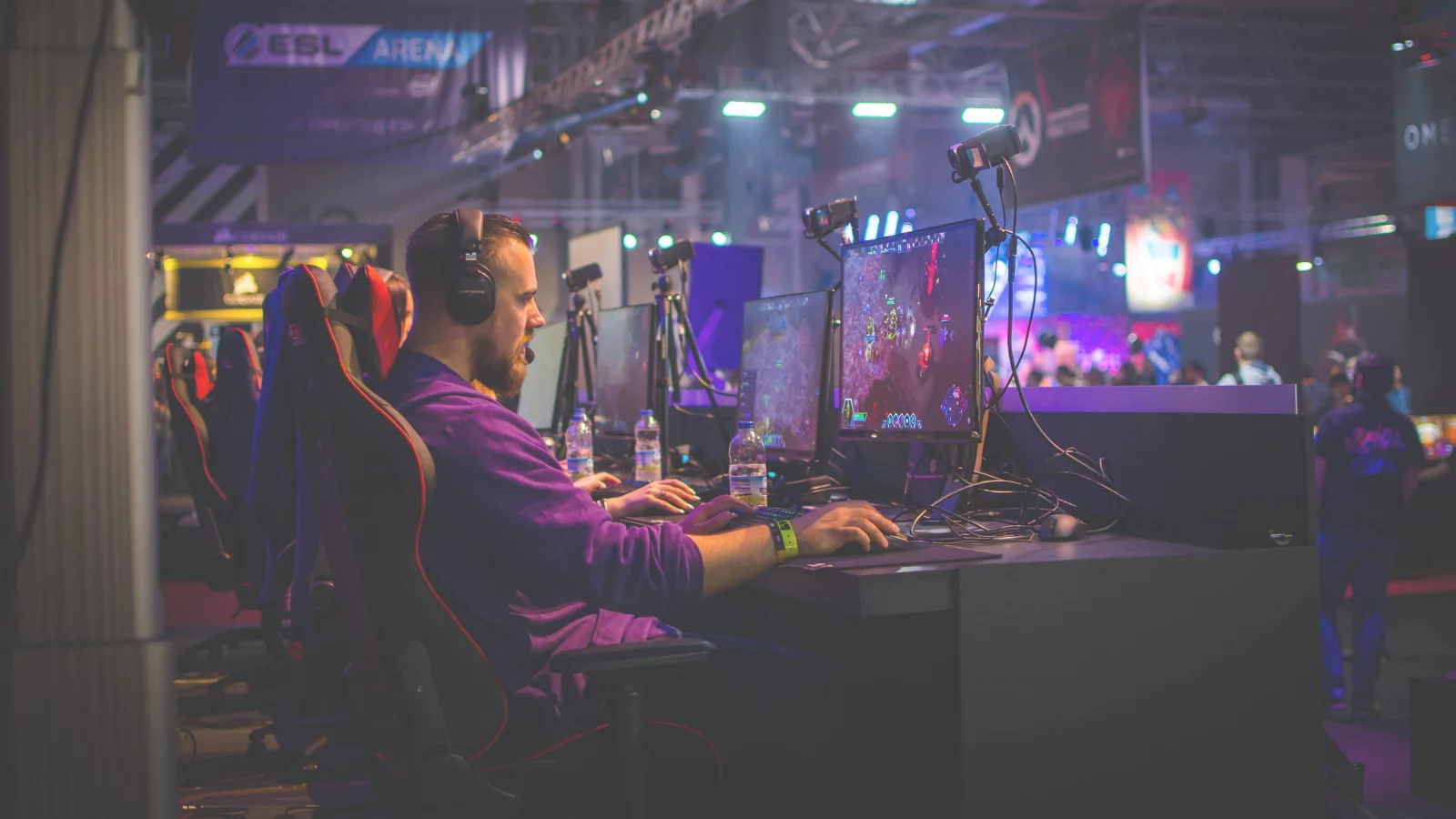 CASE STUDY:
Data Centers That 'Got Game'
A global cloud-based gaming company wanted to improve the online experience of its customers by reducing latency. The company sought a data center partner that could execute a rapid deployment schedule and deliver flexible solutions capable of scaling with business growth. Learn how Aligned's centralized location, dynamic infrastructure, and mixed density footprint enables the company to provide their customers with an exceptional cloud gaming experience without disruption.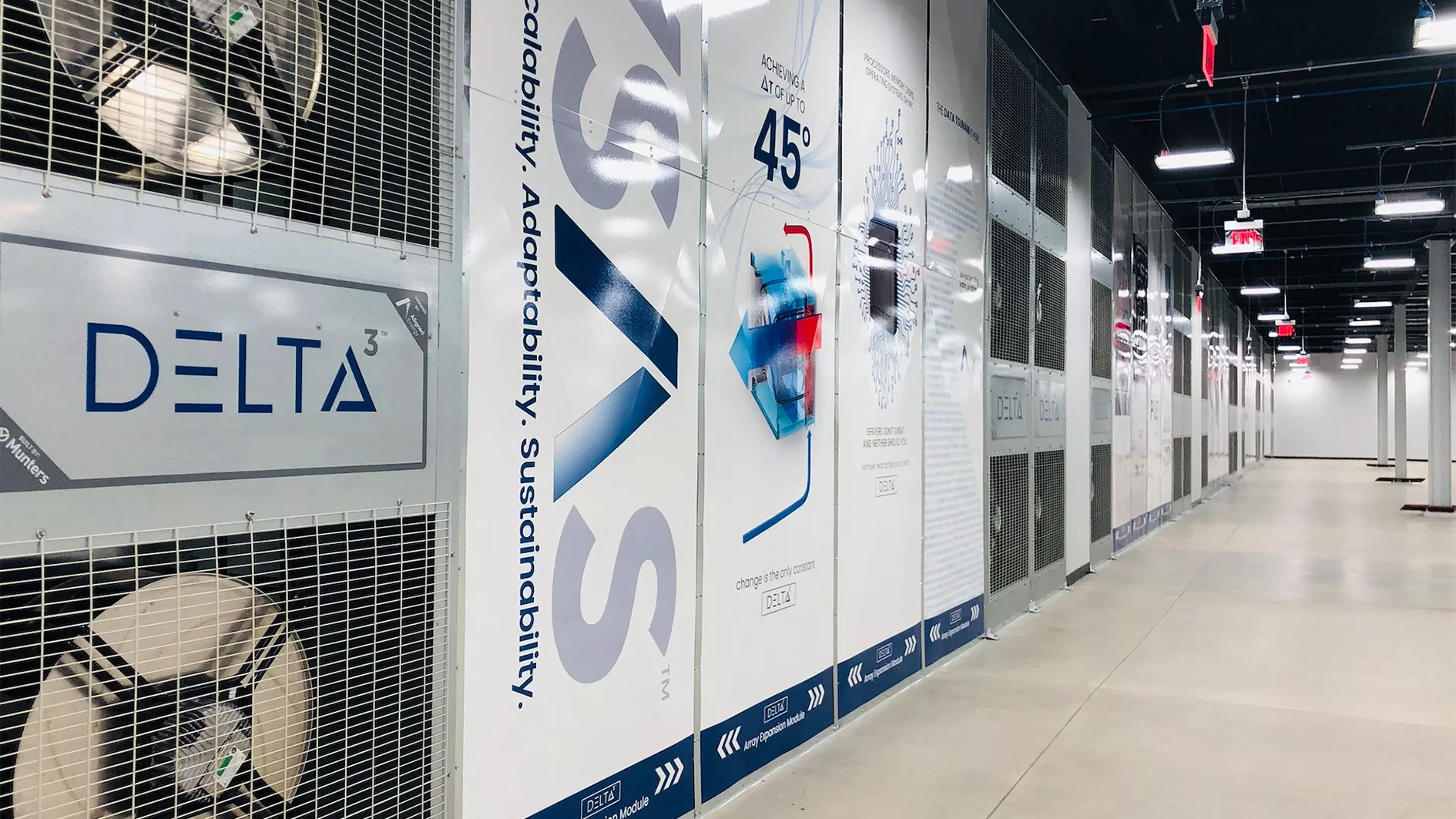 At Aligned, the difference is our technology
Aligned's technology infrastructure enables companies to grow sustainably over time, eliminating the risks of capacity planning and over-provisioning.
Aligned combines patient capital with a standardized supply chain that includes a 50 MW auto-replenished pool of Vendor Managed Inventory (VMI) comprised of prefabricated, factory-built and tested power and cooling equipment. This ensures our customers are able meet aggressive speed-to-market targets and avoid supply chain obstacles.
Allowing customers to ExpandOnDemand™ sustainably, another essential element of our adaptive data center platform is our patented, award-winning Delta³™ cooling technology. The Delta³™ cooling system provides a hyper-scalable, ultra-efficient environment that dynamically adapts to customers' IT loads and supports high, mixed and variable rack densities of 1-50kW in the same row.
Data center portfolio uptime
Water Usage Design Standard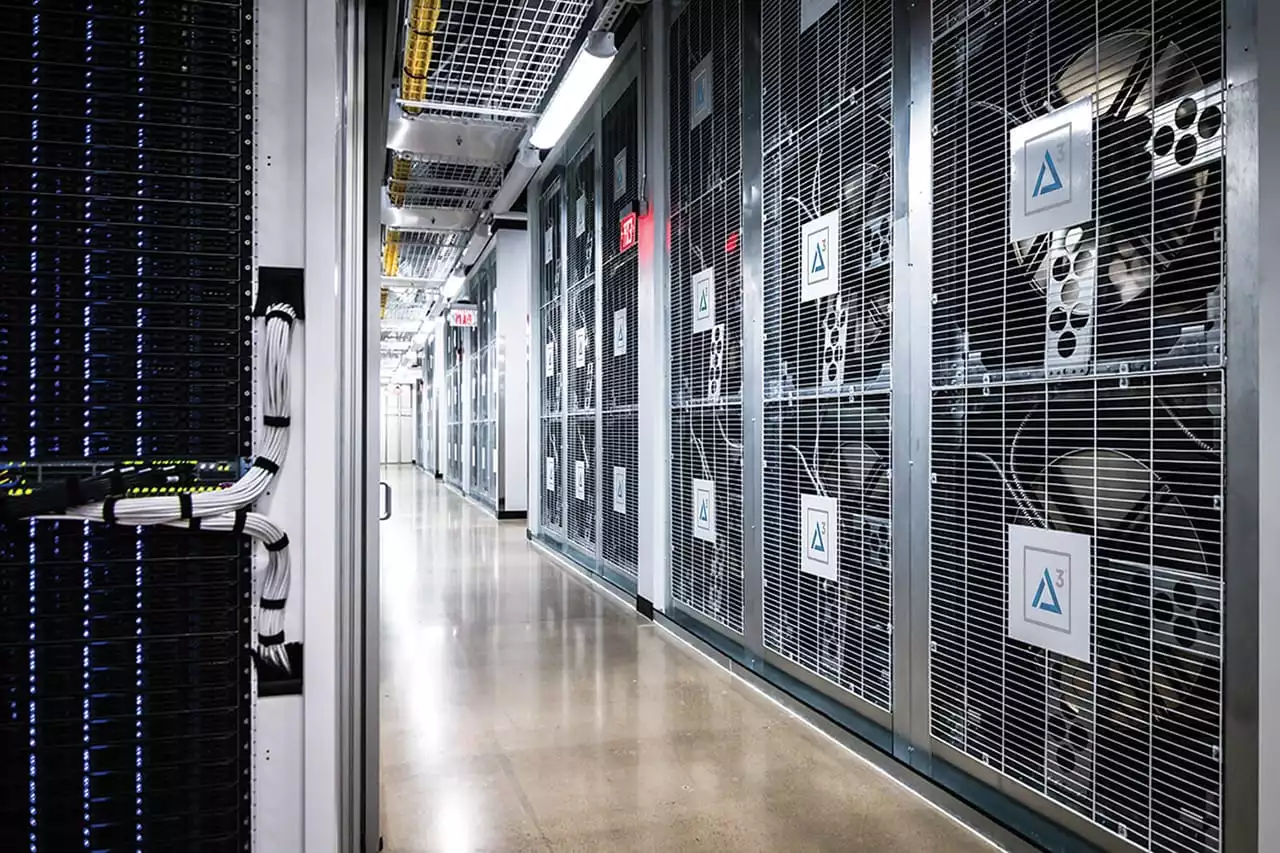 Dynamic Infrastructure
Patented, award-winning cooling technology
Variable densities to 50kW/rack in the same row
ExpandOnDemand™ capability
Centralized Control
Broad visibility and control via customer portal
Predictive indicators and analysis
Asset optimization and automation
Adaptive Data Centers
Responsive cooling and power management
Rapid provisioning
Variable and high-density power
ExpandOnDemand™
Fast and incremental resource deployment
Flexible lease terms
Just-in-time provisioning aligns costs with demand and actual use
Lower TCO
Reduced mechanical infrastructure requirements
Lower operational, energy and water costs
No stranded space or capacity
The Adaptive Data Center Platform
Flexible & Modular
Aligned employs a modular approach to design and construction. Our mechanical, electrical and plumbing (MEP) design decouples space from power and can support density increases vertically within the rack or horizontally with additional rack positions.
Efficient & Sustainable
Our Delta³™ cooling technology requires less energy and consumes less water with the ability to run waterless as required. We match 100% of data center IT loads with certified renewable energy. Better environmental performance results in better economic performance.
Secure & Compliant
Our data centers provide multi-layered physical security and meet stringent compliance standards to safeguard infrastructure, ensure maximum availability, and protect our customers, employees, stakeholders, and partners.
Highly Connected
We offer network-neutral connectivity to a robust portfolio of top-tier carriers, telecom providers, internet exchanges and cloud service providers such as Amazon Web Services (AWS), Google Cloud, Microsoft Azure and Oracle Cloud.
Transparent & On-demand
Our customer portal features a fully integrated user experience that spans asset monitoring, ticketing, business intelligence, and capacity forecasting. Our solution offers broad transparency and control from a convenient and singular entry point.
Customer-centric
Aligned fosters loyal, long-term professional relationships with our customers. Our customer-centric culture has resulted in a 100% customer retention rate. As many as 68% of our existing customers elect to expand their capacity with Aligned.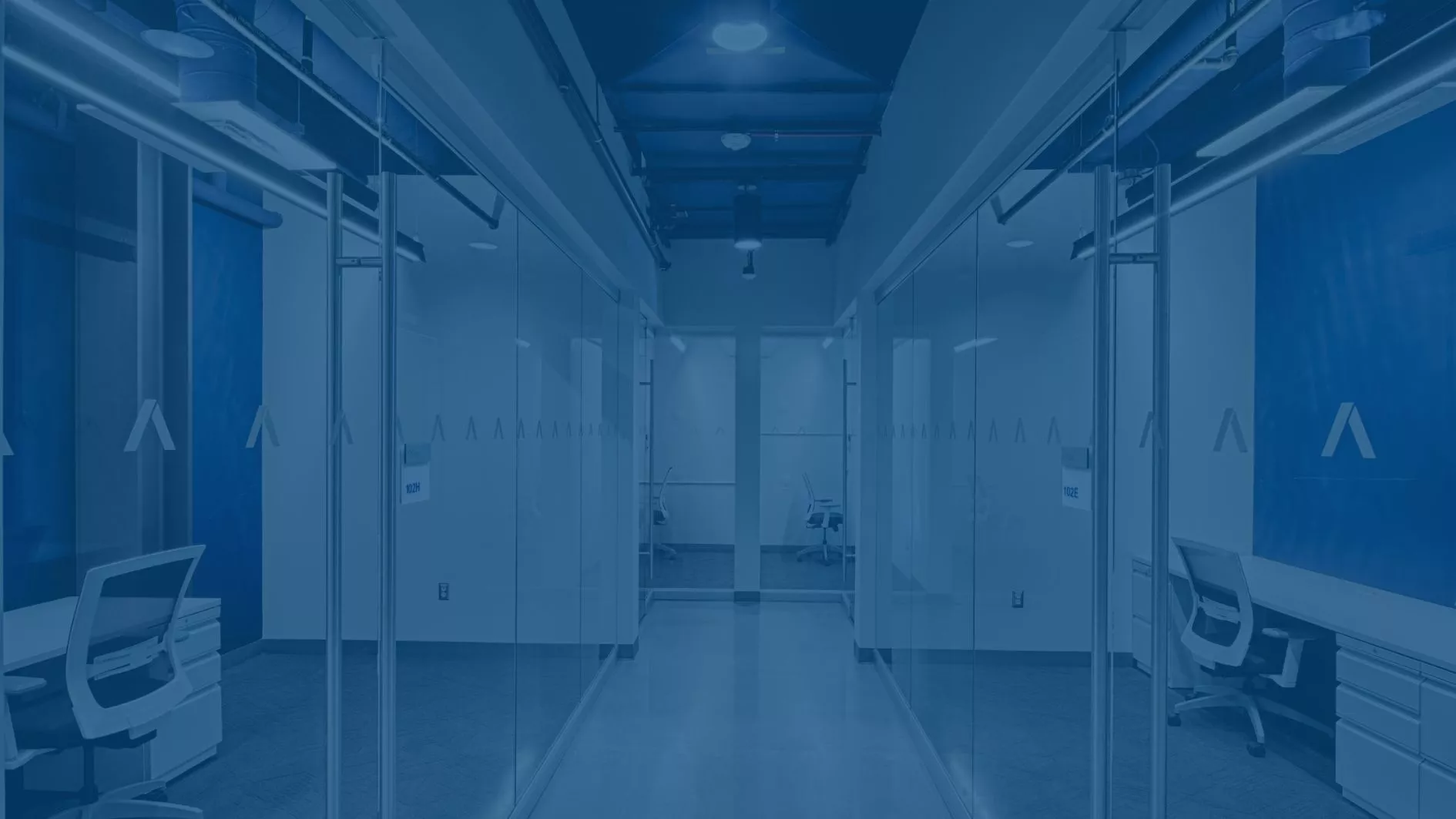 Scale Data Center Locations