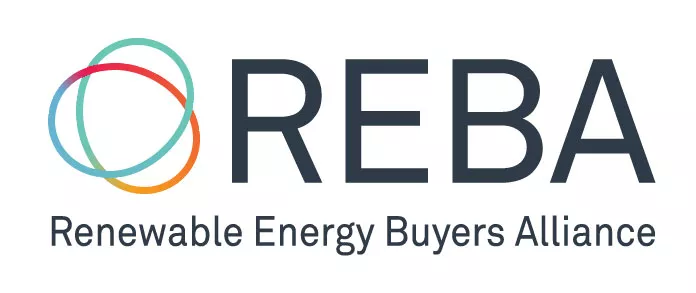 Phill Lawson-Shanks, Aligned's Chief Innovation Officer, and Mercy Manning, Vice President, Sales and Sustainability Strategy, have joined the Advisory Board of the Renewable Energy Buyers Alliance (REBA). REBA is an alliance of large clean energy buyers, energy providers, service providers and NGO partners that are unlocking the energy marketplace to lead a rapid transition to a cleaner, prosperous, zero-carbon energy future. The organization's mission is to build a resilient, zero-carbon energy system where every organization has a viable, expedient, and cost-effective pathway to renewable energy, an objective that resonates with Aligned's commitment to solving the world's toughest sustainability challenges associated with data center infrastructure and energy consumption, as well as water usage.
The REBA Advisory Board consists of committees which align with the organization's areas of focus, including Supply Chain & International Collaboration, Education & Engagement, Market Innovations, and Policy Innovations. Advisory Board members hail from such Big Tech companies as Amazon, Google and Microsoft, as well as global brands in such diverse industries as automotive, entertainment and retail, including General Motors, the Walt Disney Company, and Walmart.
"As responsible stewards of the environment, sustainability will always be at the core of what we do at Aligned," states Lawson-Shanks. "With humankind in the midst of an era that will see demands for compute, networking and storage capacity reach unprecedented levels, data center providers are uniquely positioned to ensure a clean energy future. So, along with my esteemed colleagues at REBA, I am happy to take up the mantle of securing and democratizing renewable energy resources for companies across the global digital economy."
In addition to his role as CIO, Lawson-Shanks heads Aligned's cross-functional Sustainability Committee, of which Mercy Manning is also a member. Aligned's Sustainability Committee is comprised of leaders from all corporate divisions, including Customer Experience, Design & Construction, Operations, Innovation and Technology, Finance, Audit and Compliance, and Branding. The Committee's objective is to integrate sustainability and business initiatives to help Aligned and our customers reach their sustainability goals.
"Along with Phill, I am excited to join the REBA Advisory board as an industry stakeholder and support REBA's collaborative action towards a resilient, zero-carbon energy future, " says Manning. "Aligned's sustainability journey began with water and energy efficiency, and continues today with matching 100 percent of our IT load with renewable energy sources across all our data centers. We also employ a sustainability lens and environmental metrics within our supply chain."
"What's good for the planet isn't only good for business. As builders of the infrastructure underpinning the economic engines of our time, driving a clean energy future is essential for us all," Manning adds.